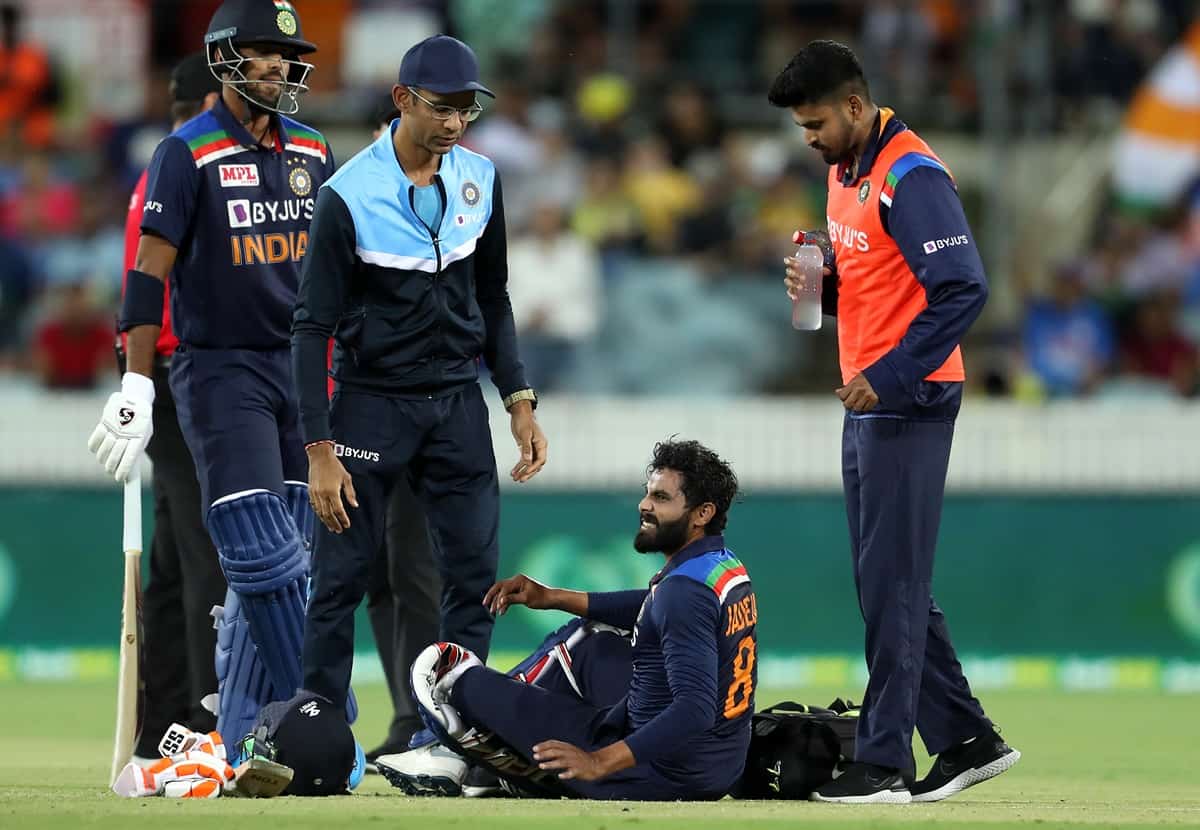 Ravindra Jadeja| Image: Twitter
Indian all-rounder Ravindra Jadeja, who is in a brilliant form and saved Team India's honour in the first T20 match between India and Australia, got seriously injured during the same match. In the last over of the first inning, Jadeja was hit on the head by a strong bouncer from Mitchell Starc.
Jadeja after suffering a concussion in the first inning pulled out from the 1st T20 on Friday. He was replaced by Yuzvendra Chahal. However, the decision to replace Jadeja due to a concussion has stirred controversy as the 31-year-old visibly suffered a hamstring injury while batting.
Australia coach Justin Langer and the captain were seen arguing with the match referee on the boundary.
"Ravindra Jadeja was hit on the helmet in the final over of the first innings of the first T20I. Yuzvendra Chahal will take the field in the 2nd innings as a concussion substitute. Jadeja is currently being assessed by the BCCI Medical Team, " BCCI quotes.
During the match, Jadeja played a blistering inning, leading the team to a score of 161 runs.
After the Indian top order collapsed, Ravindra Jadeja played a matchless inning that brought India back into the match. Jadeja played a blistering knock of 44 off just 23 balls. During this, he hit 5 fours and a six. Jadeja scored 23 runs in the last over of Hazlewood (19th over of the innings) while scoring big shots. In this over, he hit three fours and a six.
Jadeja's unbeaten 66 against the Aussies in the final ODI on Wednesday was also responsible for taking India to a match-winning 302-run total. He had also picked the important wicket of captain Aaron Finch in that last ODI.