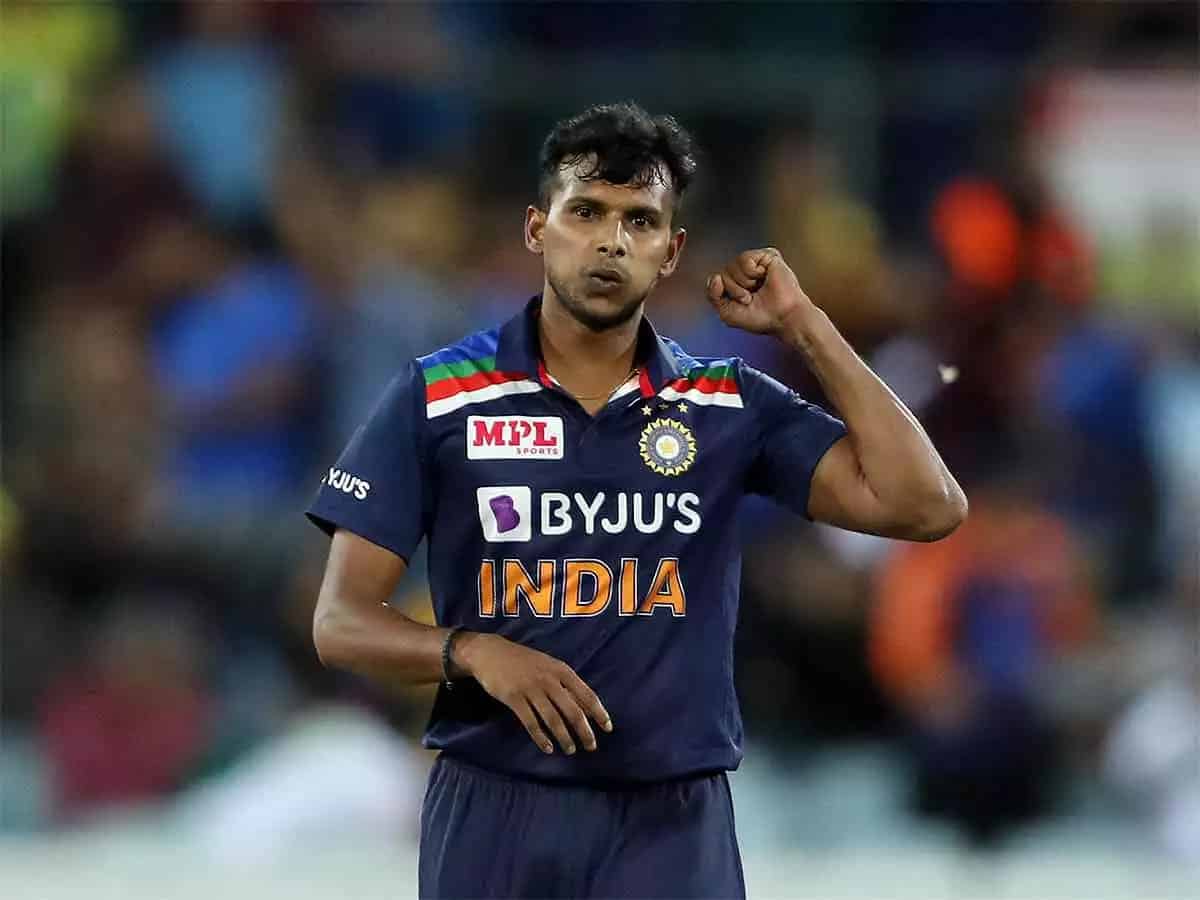 T Natarajan | Source: Twitter
India on Tuesday beat Australia in the second Test match at the Melbourne Cricket Ground (MCG) and levelled the series 1-1, with two games still to go. This Victory was really special for the visitors after the humiliating loss in the first Test in Adelaide where they were bowled out for their lowest score of 36 all-out.
The chances of Ajinkya Rahane led side were looking slim as they were without their key players – Mohammed Shami, Virat Kohli, Ishant Sharma and Rohit Sharma. But the team efforts made the things turned and India won the second Test against Australia.
Meanwhile, the only concern for visitors is injury issues. Pacers especially have been sustaining injury since the first Test match. Firstly, Mohammed Shami got ruled out due to arm fracture and now Umesh Yadav is out of the squad.
However, Yadav's absence from the 3rd Test has opened the door for the recent white-ball series hero T Natarajan. If reports to be believed, Natarajan is in line to mark his Test debut for India. He may be picked in as a cover for injured Umesh Yadav in the third Test between India and Australia, starting from January 7.
"With limited options available, the team management can ask for Natarajan to be added to the squad," said a BCCI source as quoted by News 18.
Umesh Yadav walked off the field after suffering an injury on day three of the 2nd Test. Later he has been sent for scans, and since then, no updates have been given by the management regarding his injury. He was in the middle of a fine spell where he experienced severe cramps in his left leg and asked for immediate medical help. He then limped back to the dressing room.
"Umesh Yadav complained of pain in his calf while bowling his 4th over and was assessed by the BCCI medical team. He is being taken for scans now," said BCCI media in a statement.