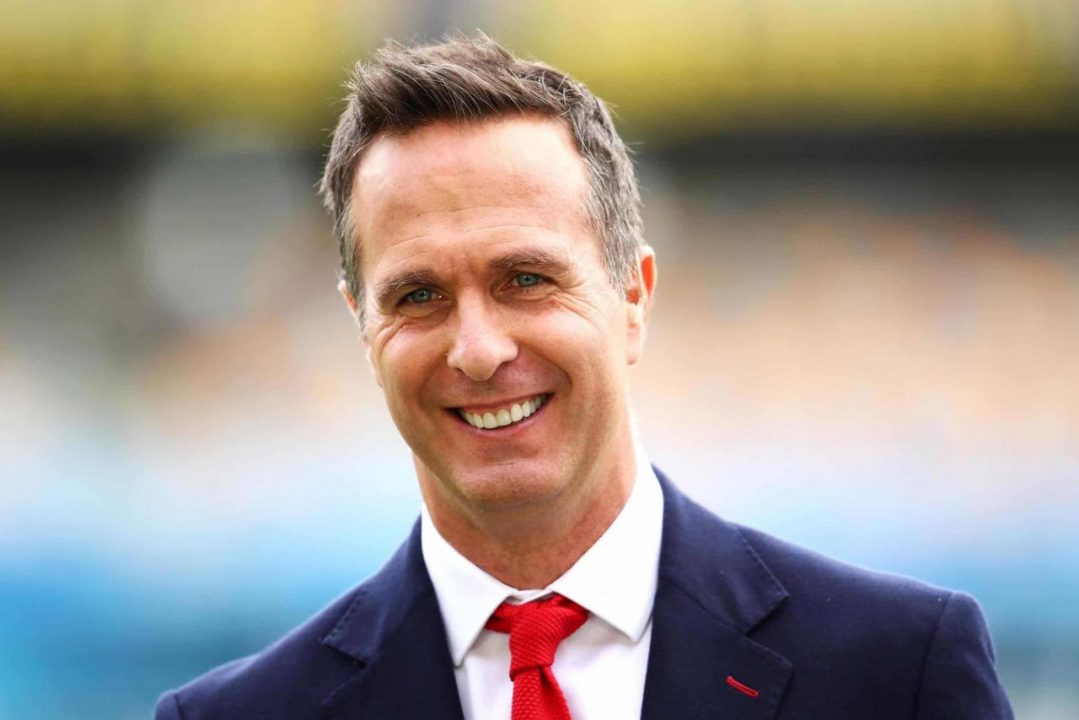 Michael Vaughan | Image: Twitter
Team India was lacking the service of the sixth bowler in the first ODI of three-match series against Australia in Sydney. As Hardik Pandya will now play as a 'pure batsman' due to his back issues, Kohli led side will continue to play without the sixth bowler unless the management makes a tough decision of dropping one of their regular batsmen.
Ravindra Jadeja, who isn't considered the fifth bowler despite bowling full overs on many occasions, was Team India's fifth bowling option in the first ODI. Kohli and boys even had to pay the price of not having an alternative and conceded 374 runs in the series opener. Team India desperately needs a sixth bowler to make things work for them but as said, the management will have to drop a regular batsman to do so.
With the kind of skills Jadeja has, he is not the right candidate to be dropped from the team. Meanwhile, former England captain Michael Vaughan opened up on this matter and said that the Men-in-blue needs 6 to 7 bowling options. At the same time, he also said that he doesn't see the Indian team winning the World Cup with this combination.
"For India's ODI team, the biggest concern for me, if I was a selector, or in the management, would be lack of 6th bowling option. They need at least 6 or 7 – and the lack of depth in this batting line-up," he told Cricbuzz.
"I know we are a long way off from the World Cup, but I just don't see this formation winning the World Cup. With 5 or 6 bowling options, and 7 batsmen and then you are down to your bowlers."
After facing the defeat in the series opener, Indian skipper Virat Kohli confirmed that Hardik Pandya is not fully fit to bowl and will play as a 'pure batsman' for now. Hardik Pandya himself came forward to gave an update on his fitness issue and said that he won't be returning to bowling anytime soon as he is not 100% fir for the job.
"I am thinking as a long-term plan, not short-term where I exhaust myself and maybe have something else [injury] which is not there. So it is going to be a process, which I am following. I can't tell you exactly when I am going to bowl but the process is going on. In the nets, I am bowling. It is just that I am not game-ready but I am still bowling. It is all about confidence and the skill has to be at an international level," he said.
Hardik Pandya, on Friday, played sensationally and smashed 90 runs off 76 deliveries. However, even after playing good cricket, he couldn't lead his team to victory.
Pandya reached another milestone in his career as he became the fastest Indian to score 1000 ODI runs during the ongoing 1st ODI of the 3-match series between India and Australia in Sydney. He consumed just 857 balls to hit 1000 runs in ODIs for India.
The second ODI of the series takes place at the Sydney Cricket Ground (SCG) on Sunday (November 29). A win here will see Australia clinch the three-match series.