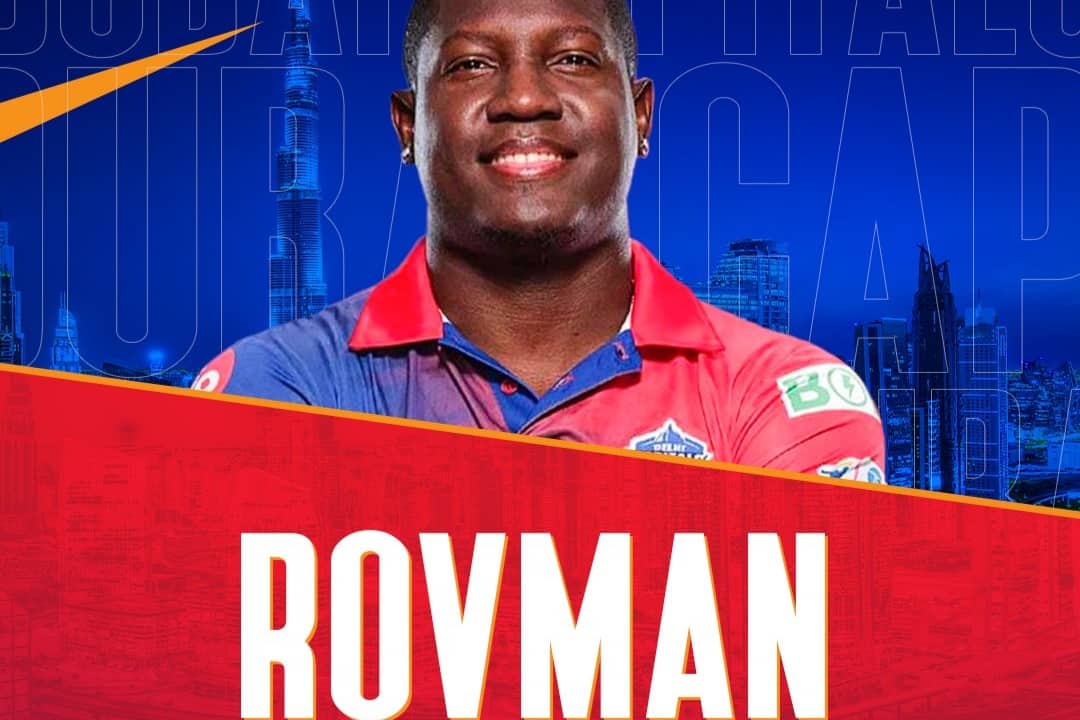 Rovman Powell | Source: Twitter
West Indian all-rounder Rovman Powell has been appointed as the captain of the Dubai Capitals for the inaugural season of the International League T20 (ILT20).
Earlier, Dubai Capitals roped in former Indian cricketers Robin Uthappa and Yusuf Pathan for the inaugural edition of the tournament. The much-anticipated tournament is set to be played in January and February of next year.
A total of 6 teams are part of the ILT20 2023 league – Abu Dhabi Knight Riders, Desert Vipers, Dubai Capitals, Gulf Giants, MI Emirates, and Sharjah Warriors. A total of 34 matches will take place during the tournament.
The Dubai Capitals will take on the Abu Dhabi Knight Riders in the opening encounter of the ILT20 on January 13, 2023. The much-awaited encounter will be played at the Dubai International Stadium.