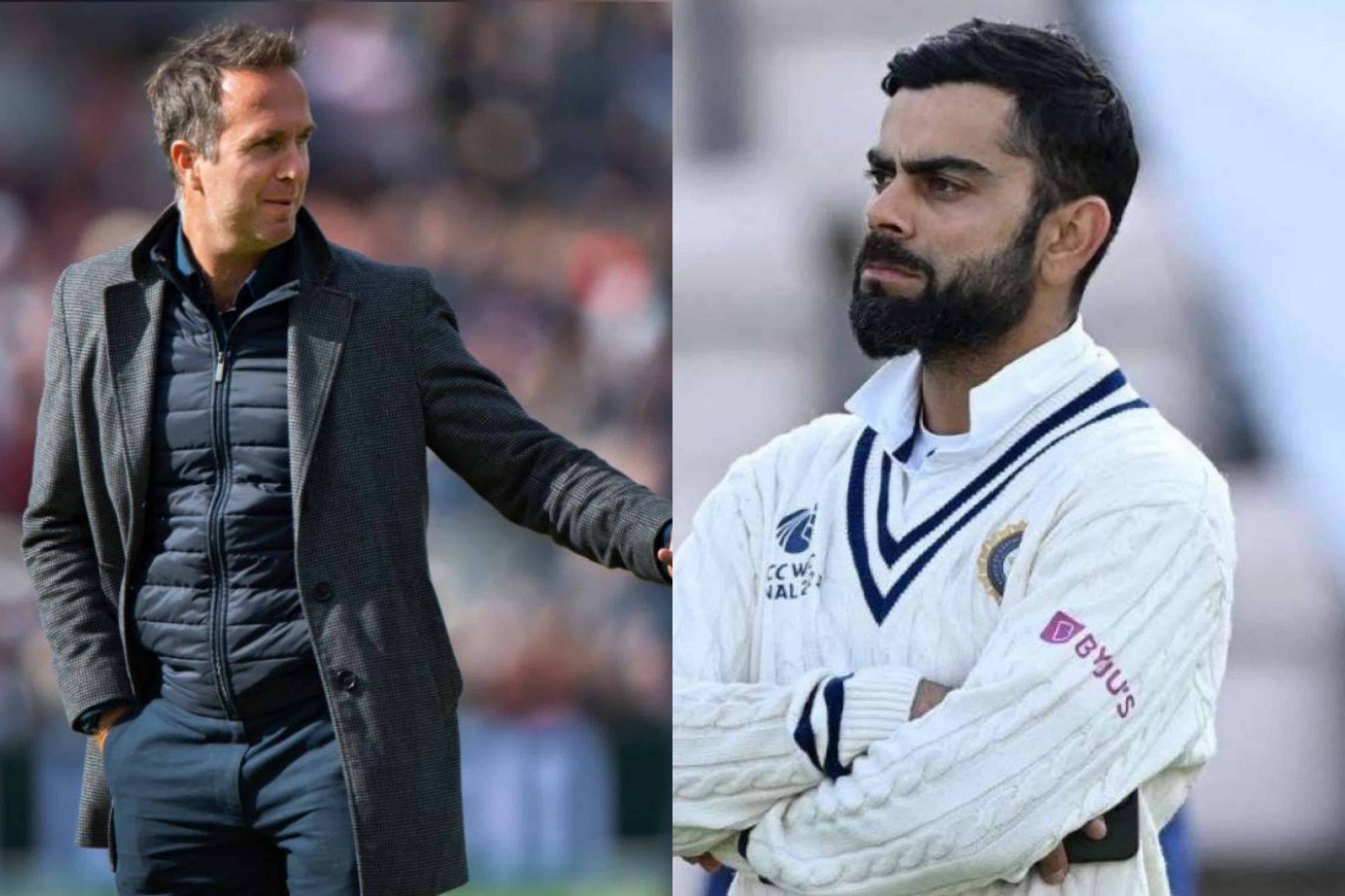 Michael Vaughan and Virat Kohli | Source: Twitter
Former England captain, Michael Vaughan recently gave a controversial statement on for Virat Kohli and boys. According to the Englishman, team India is currently having the upper hand in the ongoing series as they are playing against a weaker England side and hence they fancy their chances to win this series.
However, the words from the former England skipper weren't as soft as they are mentioned above. The 46-year old has said that Virat Kohli and team should 'go home' if they end up losing this series against a weak English side.
Notably, England saw a couple of blows ahead of the 5-Match Test series as their main men Ben Stokes and Chris Woakes ruled themselves out of the series. Stokes, however, didn't actually rule out of the series but has taken a break from international cricket to prioritize his mental health.
With most of the English batters out of the form and India seeing their peak in both the departments, Vaughan said that this is the best possible chance for the visitors to register a series win in the UK for the first time in 14 years.
"I'm going to put India under a huge amount of pressure. If they can't beat this England side, with the team that they have, on the back of winning in Australia (twice), on the back of the unfortunate incidents in terms of Ben Stokes missing out, no Chris Woakes – his record in the UK is exceptional, no Jofra Archer… if India can't beat this England side, on the back of New Zealand winning here decently, they should go home, simple as that," Michael Vaughan told Cricbuzz while previewing the Test series.
Earlier, Vaughan had predicted that India will win the series 3-1 against the hosts. India has arrived in England with a lot of hopes and seems to look like quite a better team than the hosts. The English team under Joe Root has been in a tough place since the start of this year. They lost against India 3-1 earlier this year and then lost 1-0 at home against New Zealand.