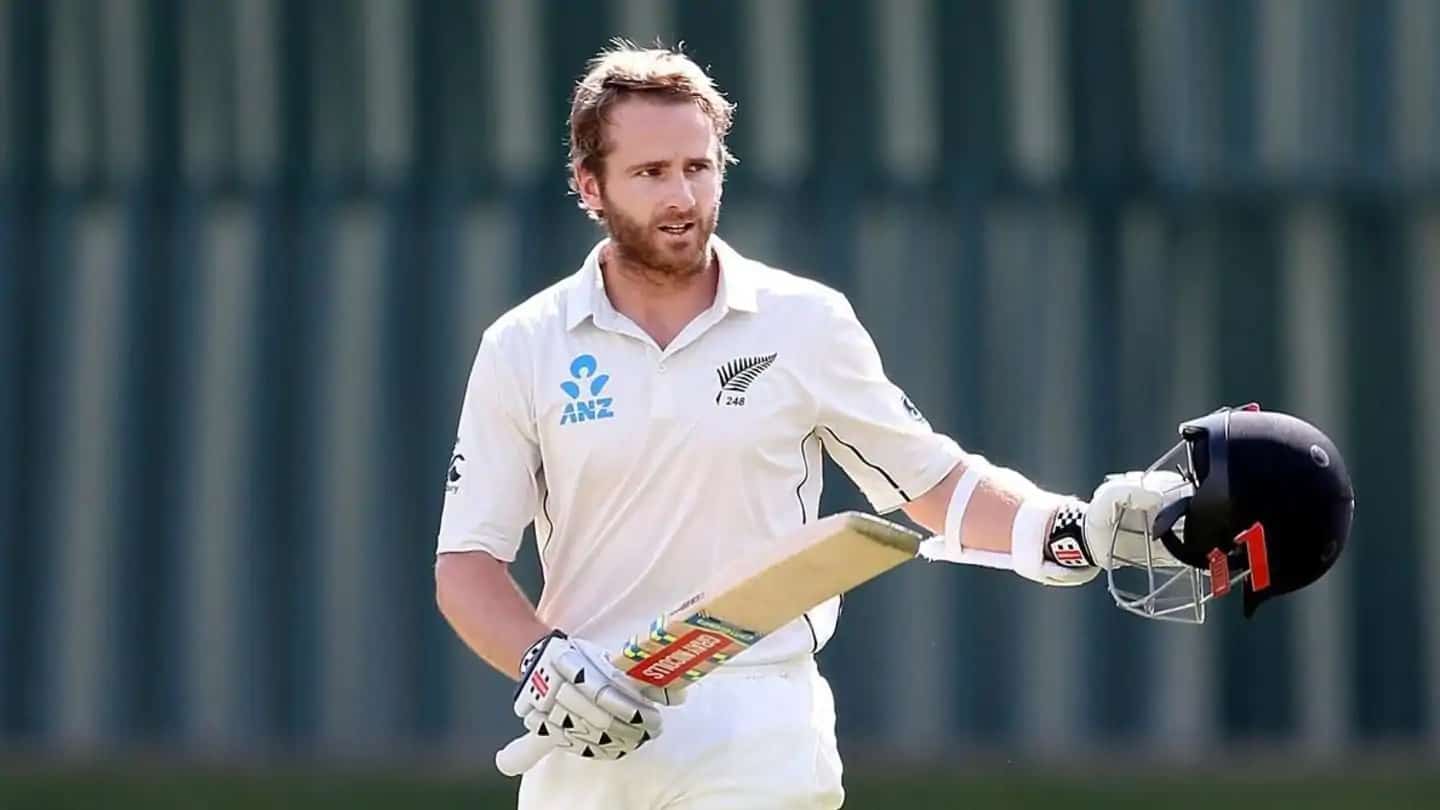 Kane Williamson | Source: Twitter
New Zealand captain Kane Williamson overtook the ICC Test player of the decade Steve Smith and ICC player of the decade Virat Kohli to become the Number 1 batsman in the ICC Test ranking on Thursday.
Virat Kohli has finished second while Smith has finished third in the rankings. New Zealand skipper, who is in red-hot form hit the brilliant century against Pakistan in the first Test in Tauranga.
Willamson had briefly occupied the top spot towards the end of 2015 but either Smith or Kohli have been number one since then. This year too, Smith was at the top for 313 days and Kohli for 51, before Williamson surged ahead of his two contemporaries from the ICC Under-19 Men's Cricket World Cup 2008.
In the ICC's newly released Test batting rankings, Williamson finished first with 890 points, while Kohli is second with 879 points. Australian batsman and the ICC Test player of the decade Steve Smith is in third place with 877 points. Australia's Marbus Labuchagne finished fourth in the tally with 850 points. Pakistan skipper, Babar Azam is at number five with 789 points.
Here is worth noting that the recently released ranking also included performances from the second Test between Australia and India in Melbourne and the first Test between South Africa and Sri Lanka in Centurion.
Notably, Virat Kohli, the regular captain of team India is on paternity leave to be with his wife Anushka Sharma who is going to give birth to their first child in January. He just played the first Test against Australia and on December 22, before the second Test, he headed back to India.
Ajinkya Rahane Climbs To Sixth Position
Ajinkya Rahane, leading in Kohli's absence, has gained big after guiding India to a series-levelling eight-wicket win in Melbourne with scores of 112 and 27 not out. Rahane has advanced five places to reach the sixth position, just one below his career-best of fifth attained in October 2019.
In another update, India off-spinner Ravichandran Ashwin (up to two places to seventh) and fast bowler Jasprit Bumrah (up to one place to ninth) have made notable gains within the top 10.