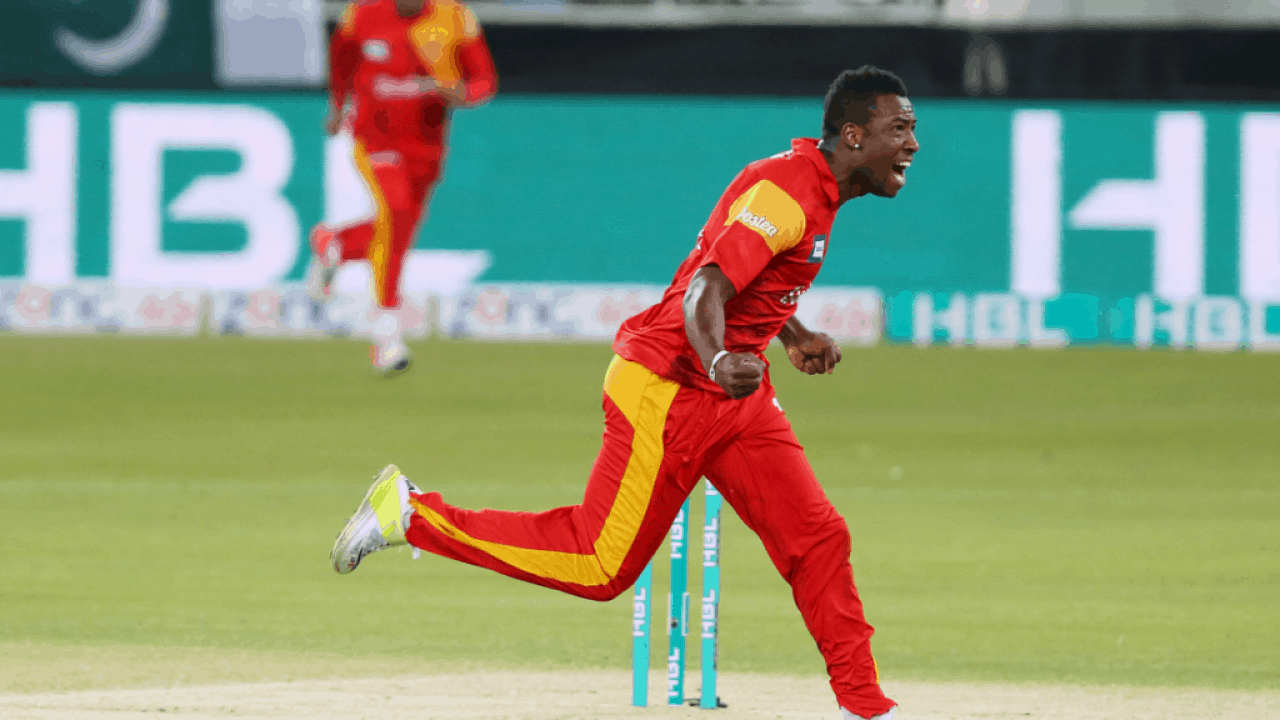 Andre Russell | Source: Twitter
West Indies Andre Russell is a big name in T20 franchise cricket. The hard-hitting all-rounder can singlehandedly change the complexion of the match within a few deliveries and his finishing prowess at the end makes him the best in the business.
The West Indian was last seen playing for Kolkata Knight Riders (KKR) in the 14th edition of the Indian Premier League (IPL). One of the most disastrous innings in the tournament so far was his 54 from 22 balls against Chennai Super Kings (CSK) when half of KKR was sent back to pavilion in the powerplay.
The hard hitting all rounder will now be seen in action in the Pakistan Super League (PSL), as Quetta Gladiators have signed him for the second half of the league, which will begin in the United Arab Emirates.
In a recent interview with Geo News, Russell was asked how the PSL compared to the other T20 leagues in the world.
"I play IPL, I play big bash or Caribbean Premier League. I play in other leagues around the world. And I'm definitely gonna say that PSL [is one of the top leagues around the world]. I just think it (quality of cricket and bowling talent) makes the league even tougher. So it's among the top leagues," he said.
The Quetta Gladiators are currently reeling at the bottom of the points table, but the 33-year-old believes it will only take one or two games for the team to make a jump in the points table.
"I should contribute in whatever way [possible]. I won't get that sweet joy of lifting the cup with them, but I will know why they should bid towards that, And when you get a winning momentum, it is just confidence after confidence, and from game to game, you feel untouchable as a team so once you're doing well, you will know what to do to win again," Russell said.
The remaining Pakistan Super League (PSL) 2021 matches will be played in Abu Dhabi from June 9-24 before the Pakistan men's side departure for Manchester from the UAE capital on June 25.
There will be six double-headers – five of them during the preliminary round and the sixth on June 21, when Qualifier and Eliminator 1 matches will be played. The Eliminator 2 match will be played on June 22 and the final on June 24.