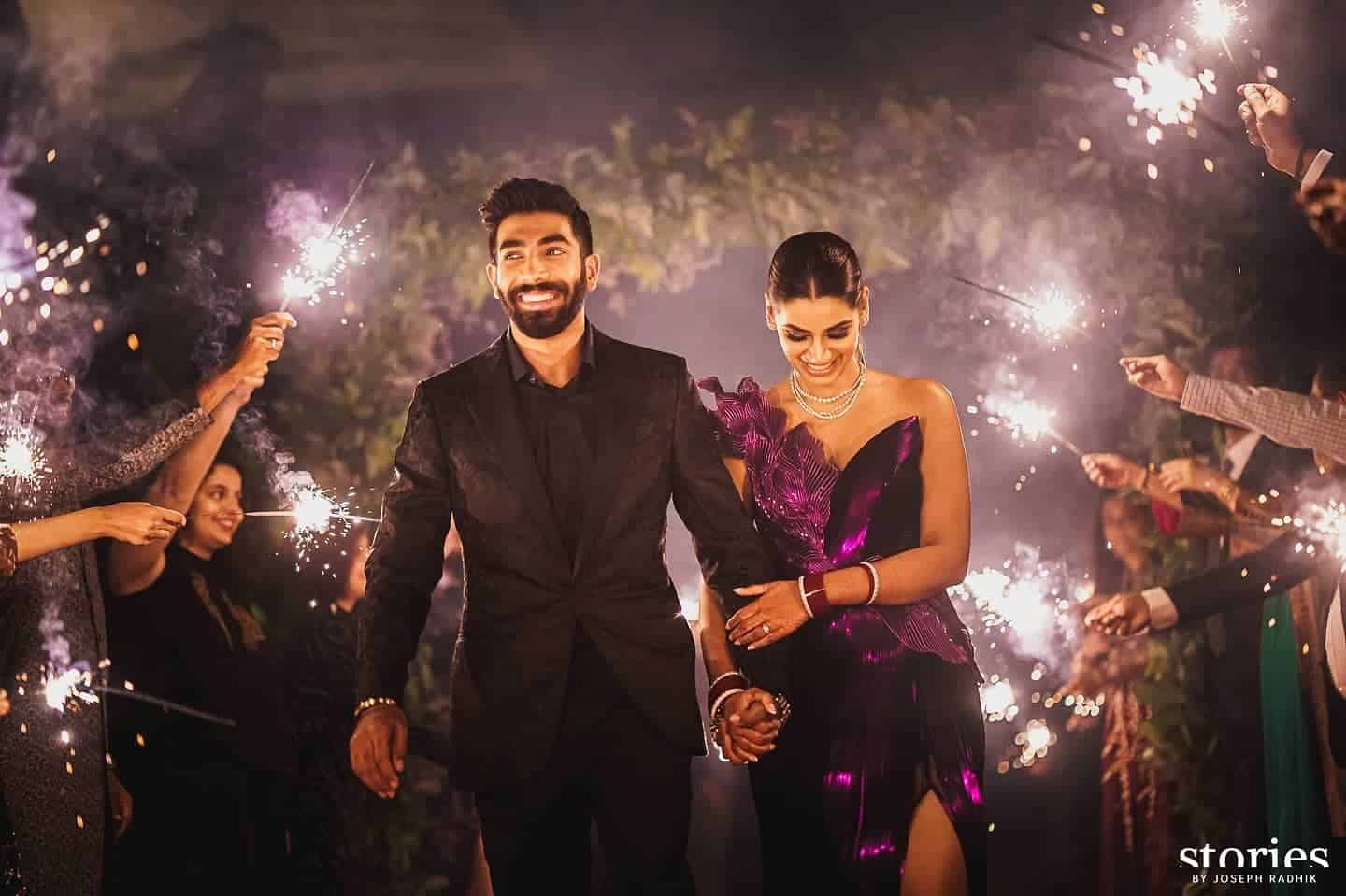 Jasprit Bumrah and Sanjana Ganesan | Source: Twitter
After sharing some of the pictures of his wedding ceremony, Indian cricketer Jasprit Bumrah faced the wrath of criticism from his fans on Twitter. In one of the pictures, guests at the wedding celebrations were seen lighting crackers on either side of Jasprit Bumrah and Sanjana Ganesan as the couple walked through the middle. The bowler came under the radar of netizens for one of his old tweets where he was asking fans to #SayNoToCrackers.
What happened next? Well, Twitter did what it's best at. Trolling. One user shared the screenshots of his old tweets and wrote, "On Diwali, Jasprit Bumrah said #SayNoToCrackers in his post. But now shamelessly.."
There have been many occasions apart from this one when we have seen famous personalities use hashtags like this. But, they have also faced harsh criticism when they themselves have not abided by that. Jasprit also faced a similar kind of thing as the Twitterati didn't like that there was a usage of crackers at his wedding when he has tried to promote not using crackers.
Here Are Some More Reactions:
The Indian fast bowler has not been named in the three-match ODI series against England in Pune from March 23 as he took a leave of absence from the BCCI to get married in Goa. He last played in the third Test against England last month.