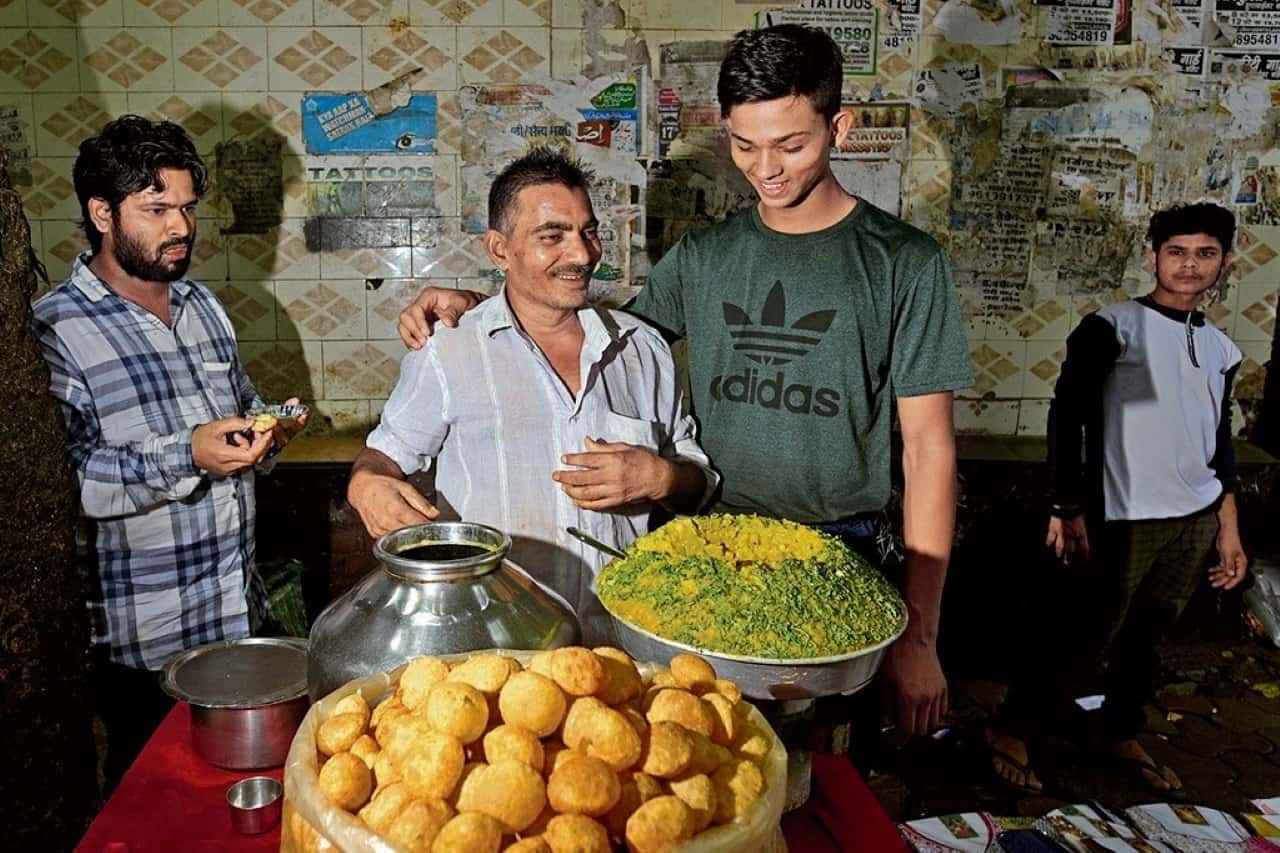 Yashasvi Jaiswal with his father selling pani puri | Source: Twitter
Yashasvi Jaiswal's cricketing journey has been phenomenal, shining in the Indian Premier League 2023 season and domestic circuit, and now, he's making waves on the international stage. His century against West Indies in his debut match for India speaks volumes about his potential.
Following Yashasvi Jaiswal's India call-up, numerous reports surfaced about his struggles in Mumbai. One report that caught the attention of many was how he used to sell pani puri with his father in Azad Maidan to make ends meet.
However, an updated statement from Yashasvi Jaiswal's childhood coach Jwala Singh, who has been guiding him since 2013, discredited those reports and called them fake. He also made it clear that the person seen selling panipuri in the viral photograph is not Yashasvi's father.
During the conversation with Republic World, Jwala Singh recalled how, at the age of 16, Yashasvi openly shared the pani puri incident with journalists during an interview. Later, the media went on to create a story out of it by adding their own elements.
"I was in England at that time. Without even consulting with me, they met Yashasvi who was just 16 at that time. Yashasvi then contacted me and said that a few journalists want to interview him and I said okay, go ahead. They ended up asking him a few personal questions and Yashasvi, out of his innocence, ended up mentioning the panipuri incident. Just to give their stories weightage, they used the panipuri topic as their headline," Jwala Singh had told Republic World.
"Everytime Jaiswal performs, there is a picture of him that comes out with a man at a panipuri stall and the media houses claim that man is his father. He was just a random guy, his father doesn't sell panipuris for a living," he added.
I Did My Best to Provide Him With Everything: Jwala Singh
Furthermore, Jwala Singh revealed that Yashasvi Jaiswal's father owns a paint shop, and initially, they used to send him INR 1000 per month when he first came to Mumbai. While acknowledging Yashasvi's early struggles, Singh also conceded that everything fell into place for the youngster once he started mentoring him.
"It makes for a good headline but it has only 5% of truth in this. When he first came to Mumbai and was living in a tent, might have done it just for a few days. He did not have basic amenities, no electricity, proper food, his tent used to be filled with water during the monsoon season. At times he did assist a few hawkers as he was just a kid and in return earned small amounts from them, but all of these things stopped once I started his cricket training and took him under my wings," Singh said.
"When he initially came to Mumbai, his parents used to send him INR 1000 every month. His father owns a paint shop. Whatever cricket he is playing today is because of proper coaching, food, and accommodation, I did my best to provide him with everything. Nobody can become a cricketer without proper investment of time and money. I have given 9 valuable years of my life to him," Singh concluded.
Yashasvi Jaiswal understood the importance of the limited opportunities to play for India, and he seized the chance with both hands when it was presented to him. He ended up the two-match Test series against West Indies as the highest run-scorer with 266 runs from three matches.
Yashasvi Jaiswal has also secured a spot in India's T20I squad, which is all set to compete against West Indies in a thrilling five-match T20I series starting on Thursday, August 2. It will be intriguing to see if he gets a chance to showcase his talent in the shortest format of the game.