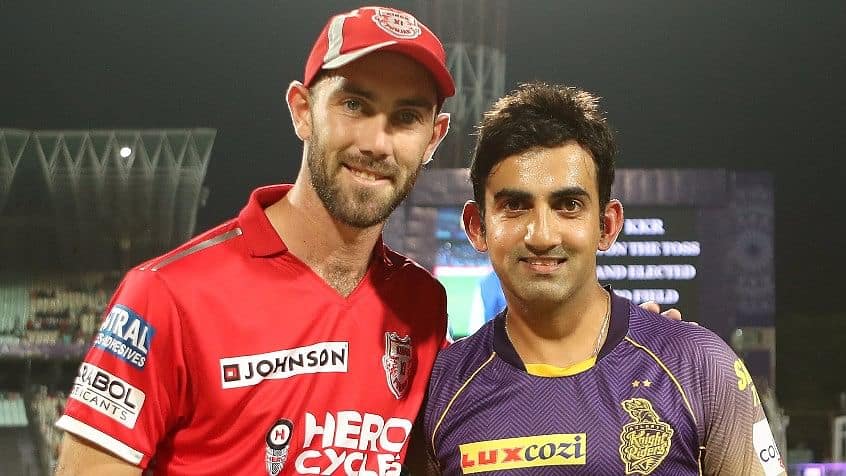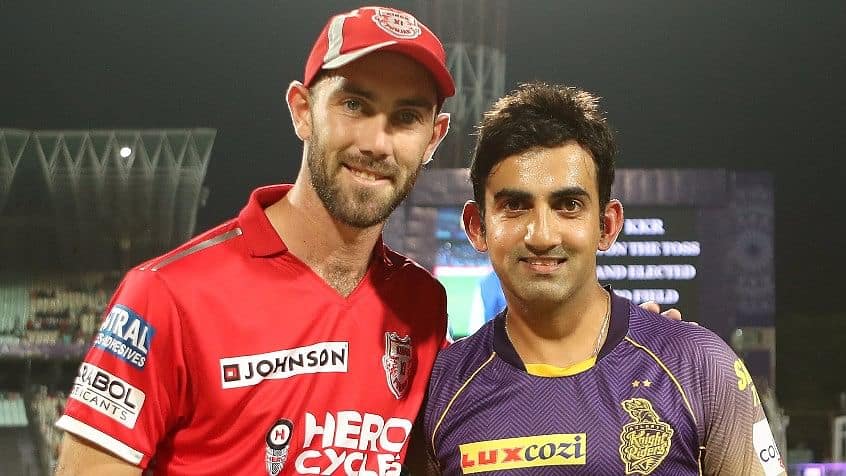 Kolkata Knight Riders' former captain Gautam Gambhir has opened up on Australian swashbuckler Glenn Maxwell, who has failed to impress the Kings XI Punjab's fans in the ongoing tournament so far.
Maxwell once again failed to make his impact during KXIP's run-chase against Mumbai Indians as he could only contribute18 runs.
It was the fourth consecutive failure of Maxwell in the 13th edition of Indian Premier League. In the first three matches, he had managed to score 1,5 and 13* runs. This is not the first time of him lacking in his potential. In the last few seasons too, he hadn't able to impress the fans. Since his brilliant 2014 season, where he managed 552 runs, Maxwell has crossed the 200-run-mark only once. Since the 2014 edition, the Australian has scored just 833 runs at an average of 18.10 in 52 innings with just two half-centuries.
Gambhir said that the Maxwell is nowhere matching the level of great batsmen like Andre Russell or AB de Villiers. He doesn't look like the player he was against England. The Franchise need to assess his worth and think if he is a match-winner that they think he is. Maxwell had gone for Rs 10.75 crore in the 2019 IPL auctions.
"Glenn Maxwell has had only one decent IPL in the last 6-7 years. For the amount of money he has been bought for, he has been too hot and cold. He looks completely out of sorts. Since he's arrived in the IPL, he doesn't look like the player he was against England," Gambhir said on ESPNCricinfo's 'Time-out'.
"Not sure if it has to do with wickets (conditions) or money pressure but if you look at Maxwell's performance in the IPL over an extended period of time, it has been very hot and cold. Franchises need to re-think whether Glenn Maxwell actually is the match-winner they think he is. Is he an Andre Russell or an AB de Villiers who can win your 3-4 games single-handedly? I doubt big time." Gambhir added.
Gautam Gambhir added that instead of the 'inconsistent' Maxwell, he would rather choose Jonny Bairstow or Kane Williamson, who can score 300-350 runs even if they are enduring a bad season. He further added that Maxwell needs to do more with the bat, considering the fact that a veteran like Chris Gayle is not being selected for playing XI.
"As a batsman, I will always have a Jonny Bairstow or a Kane Williamson over Maxwell. They are more consistent, more ensured and you know even their bad season would be around 300-350 runs. But Maxwell can have a 600-run season, but at the same time, he can have a 150-run season as well. So do you wanna have a player who is so hot and cold? I don't think so. When someone like a Chris Gayle is sitting on the bench, you need to deliver much more," Gambhir added