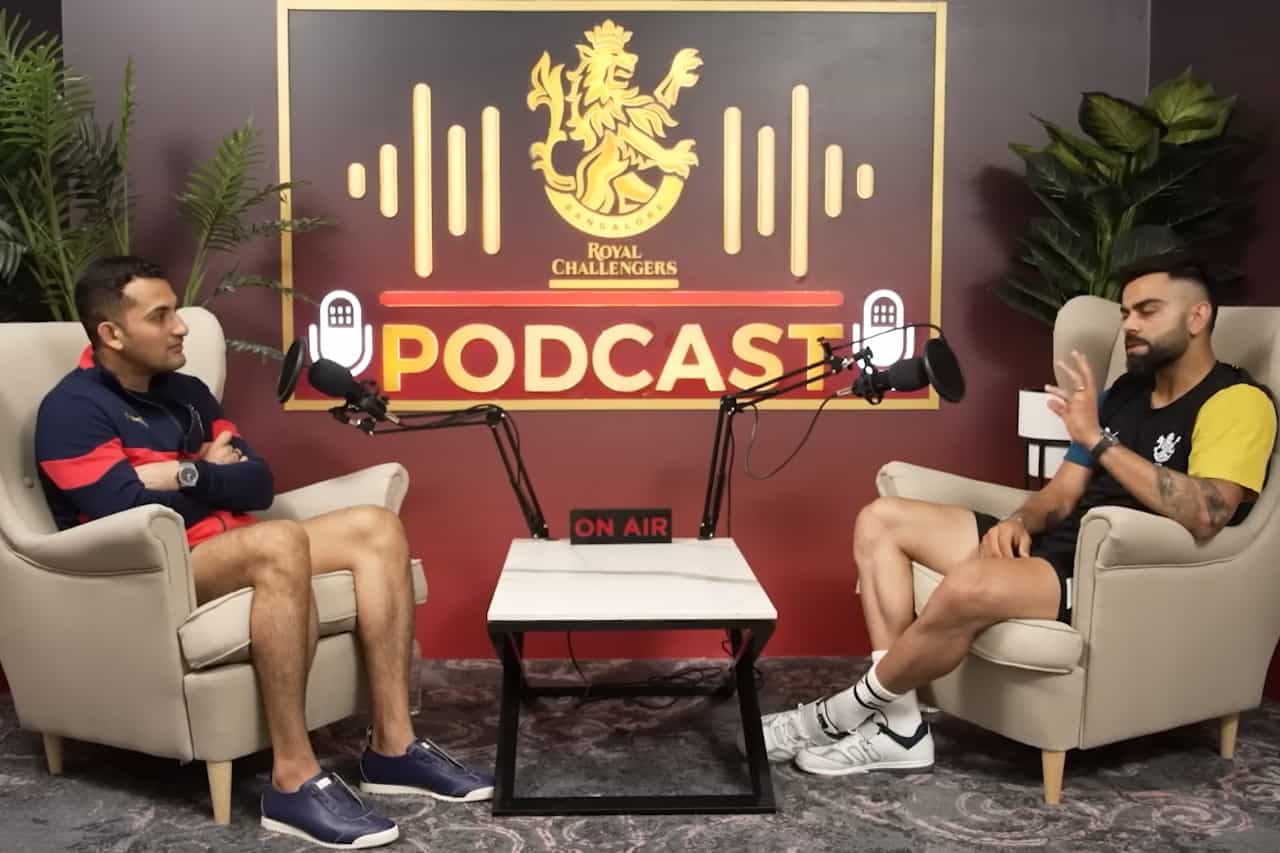 Virat Kohli in a Podcast hosted by RCB | Source: X/Twitter
Indian batting maverick Virat Kohli, who is currently enjoying the second peak of his career and is a significant part of India's five consecutive victories in the ongoing ODI World Cup 2023, recently opened up about the profound aspects of life and what 'happiness' means to him.
During a podcast hosted by his IPL team, Royal Challengers Bangalore, Kohli discussed how wealth and achievements may seem appealing when they are lacking, but they are not the core components of happiness.
Here's what the former India captain said in a podcast:
"Fame, success, money, all these things look great when you don't have them. But to be honest, that is not the key to happiness. I could sit here and say that I have all the three but there are moments where I'm just not happy."
Kohli added:
"If 10 years ago you would have told me that you get all this and you will be happy, that's not true. In every moment that you are a part of with your family, whether you are playing your sport, doing anything that you do in life or being in the profession that you are, the fact that you can be yourself in that moment is all that matters."
Watch Video:
Virat Kohli, who recently scored his 48th ODI century, is closing in on breaking the record held by the legendary Indian batter, Sachin Tendulkar, for the most centuries in ODI cricket. Kohli had the opportunity to match Tendulkar's record of 49 ODI centuries while playing against New Zealand in Dharamshala, but a mistimed shot saw him dismissed for 95.
The 34-year old and still hungrier for runs than ever, will now be seen in action against the reigning champions England on October 29 at Shri Atal Bihari Vajpayee Ekana Stadium, Lucknow.