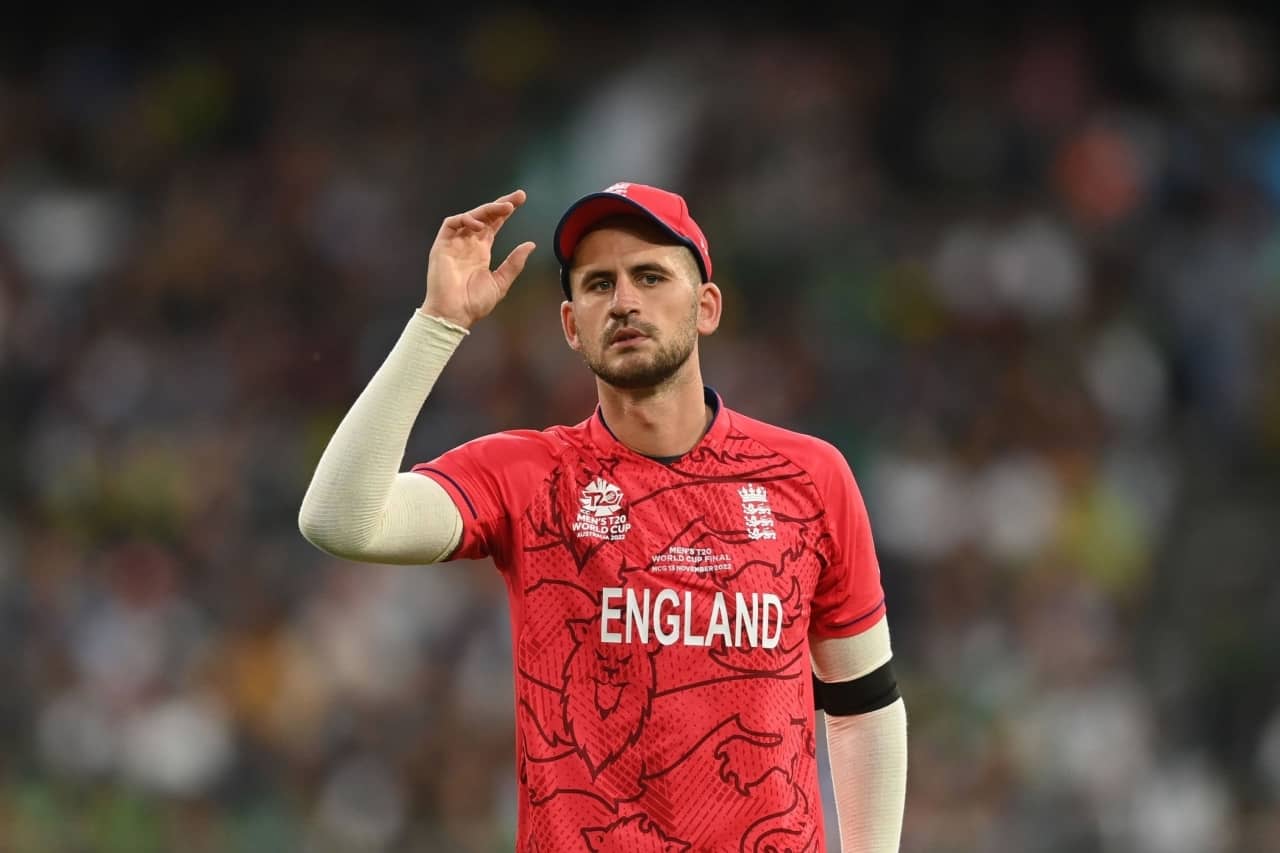 Alex Hales | Source: Twitter
England opener and T20 World Cup winner Alex Hales opined on the upcoming ODI World Cup 2023, stating he isn't thinking much about playing that and is enjoying T20 cricket.
Hales was one of the chief architects behind England's T20 World Cup victory. He was the second-highest run scorer for the Three Lions in the showpiece event.
The right-handed top-order batter accumulated 212 runs in six innings at an average of 42.40 and a strike rate of 147.22 with an unbeaten 86 against India being his highest score.
Speaking to PTI about playing in the forthcoming 50-Overs World Cup, Hales said his complete focus is on playing T20Is and franchise cricket, and he hasn't put much thought into playing ODIs.
"I don't know but I think going forward I would concentrate on playing T20Is for England and franchise cricket. I haven't put much thought into ODIs," said Hales.
Hales further added that playing franchise cricket across the world in different conditions helps the players improve his/her game.
"On the subcontinent, pitches more often do not tend to have a bias towards spin and you have to make sure you adapt your methods. And I think that's one of the key things as a franchise cricketer."
"As you're playing tournaments in different countries and conditions all year round, so you have to keep topping up on certain areas of your game all the time, otherwise you soon get found out," Hales added.
---
Difficult To Excel All Three Formats – Alex Hales
The English opener conceded that playing all three formats at the same time isn't everyone's cup of tea and there are only a 'handful of cricketers' who are good enough to excel at all three formats at the same time.
"I think it's exceptionally difficult to play all three formats at the top level. I think there are only a handful of cricketers who are probably good enough to excel at all three."
Hales signed off admitting that his T20 game has improved a lot since he gave up red-ball cricket in 2018:
"Since I gave up the red ball format in 2018, my T20 game has improved a lot and quickly as well. And the way things are going, I think it will see more and more specialists in each format," Hales concluded.