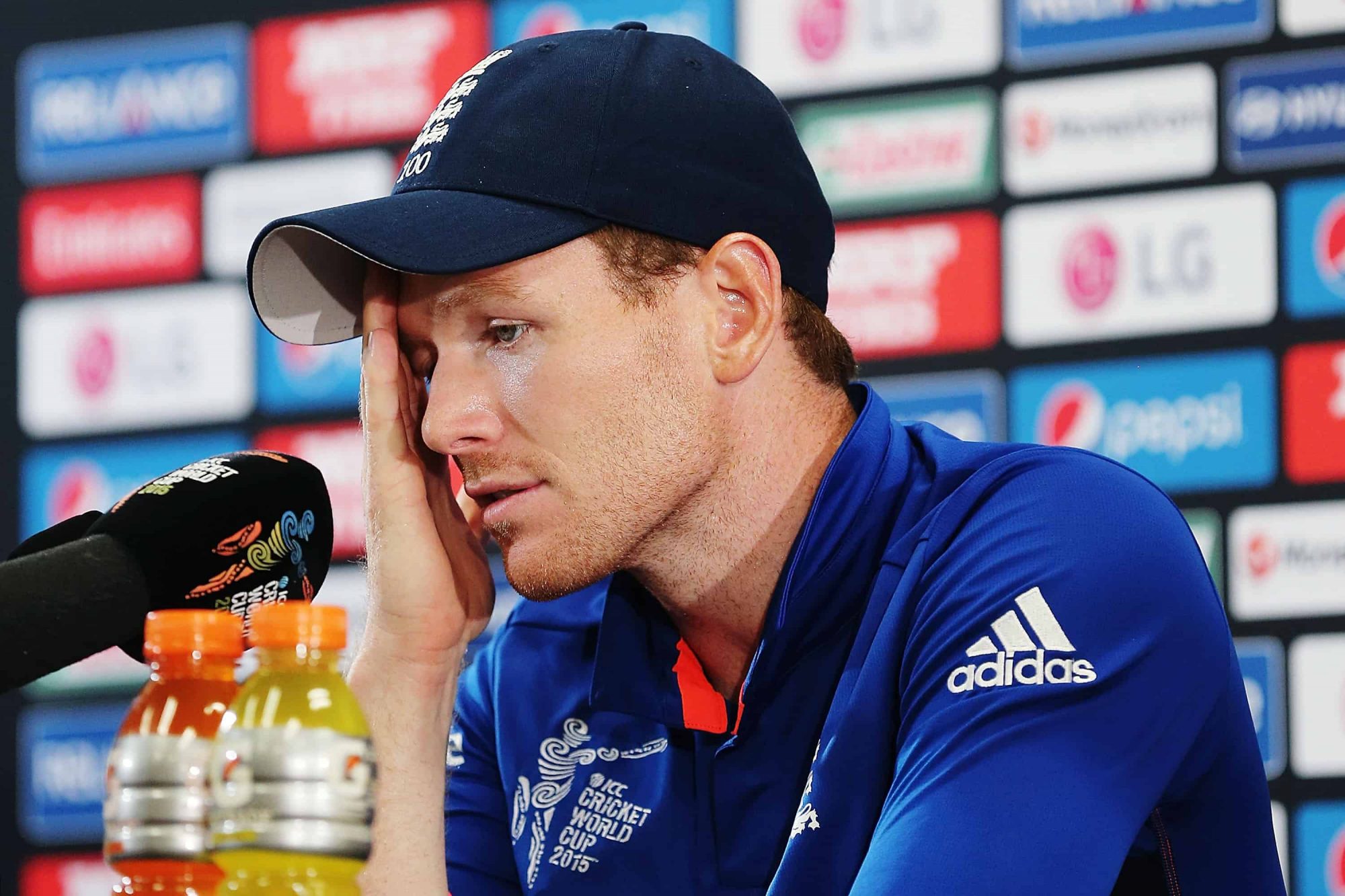 England's limited-overs captain, Eoin Morgan, has dismissed allegations of racism against him, claiming that his earlier tweets mocking Indians by using the word "sir" were a gesture of affection and respect. Following England pacer Ollie Robinson's suspension from international cricket by the ECB for racist and sexist statements in the past, James Anderson, Jos Buttler, and Eoin Morgan's old tweets surfaced on social media.
As per a report in telegraph.co.uk, Morgan and Buttler mimicked Indians by using the word 'Sir'. A look at Buttler's tweets confirms that he did use the word 'Sir' and wrote broken English, allegedly mocking the Indians.
Morgan also used the word Sir for Buttler while congratulating him on May 18, 2018. Buttler scored an unbeaten 94 off 53 for Rajasthan Royals that day. Brendon McCullum, the present head coach of Kolkata Knight Riders, reacted to Morgan's tweet and allegedly mocked the Indians. "@josbuttler Sir, you play very good opening batting," wrote McCullum.
Buttler deleted the tweets after they were widely circulated on social media. Check out the screenshots of the posts –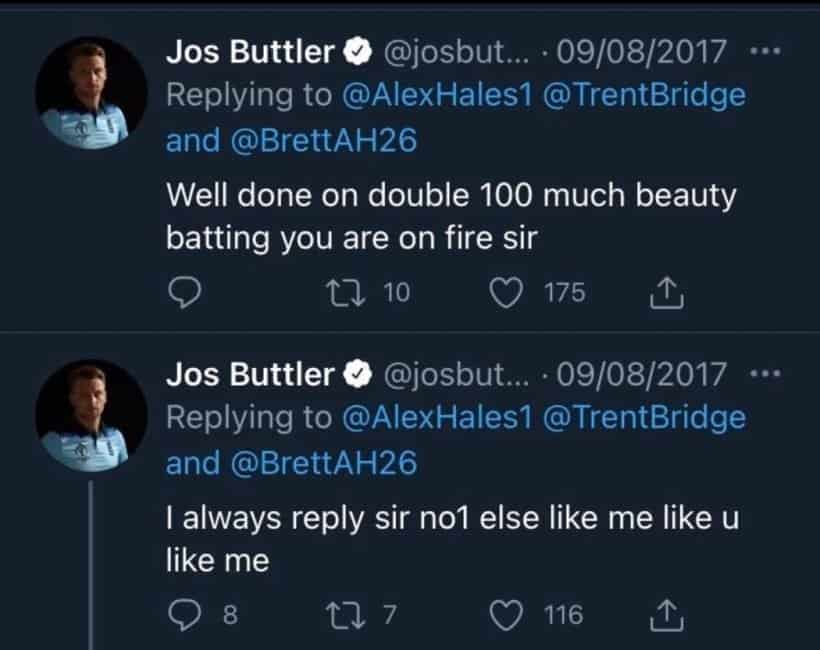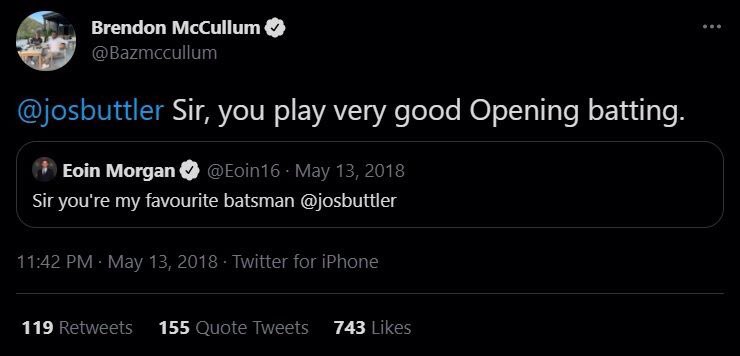 Morgan explained that he hasn't reflected on the Tweets much. He further cleared that in no way he was mocking anyone with his tweets.
"I don't really reflect on it a lot," Morgan was quoted as saying by Mirror.co.uk. "I find it, if I call somebody sir on social media, or anywhere around the world, it's a sign of admiration and respect."
Eoin Morgan further stated that he cannot control the things if they are wrongly understood. He also said that hasn't thought much about the matter.
"If that's taken out of context there's nothing I can control or do about it, so I haven't actually looked into it," the left-hander added.
KKR Yet To Take Action On Morgan
Meanwhile, the allegations against Morgan put his IPL team Kolkata Knight Riders in a delicate position. CEO Venky Mysore had said there would be zero tolerance against any sort of discrimination.
"We don't know enough about it to comment at this time. Let's wait for the process to be completed to get all the facts before we jump to any conclusions. Just to reiterate, the Knight Riders organisation has 'zero tolerance' for any sort of discrimination," KKR CEO Venky Mysore had told Cricbuzz.