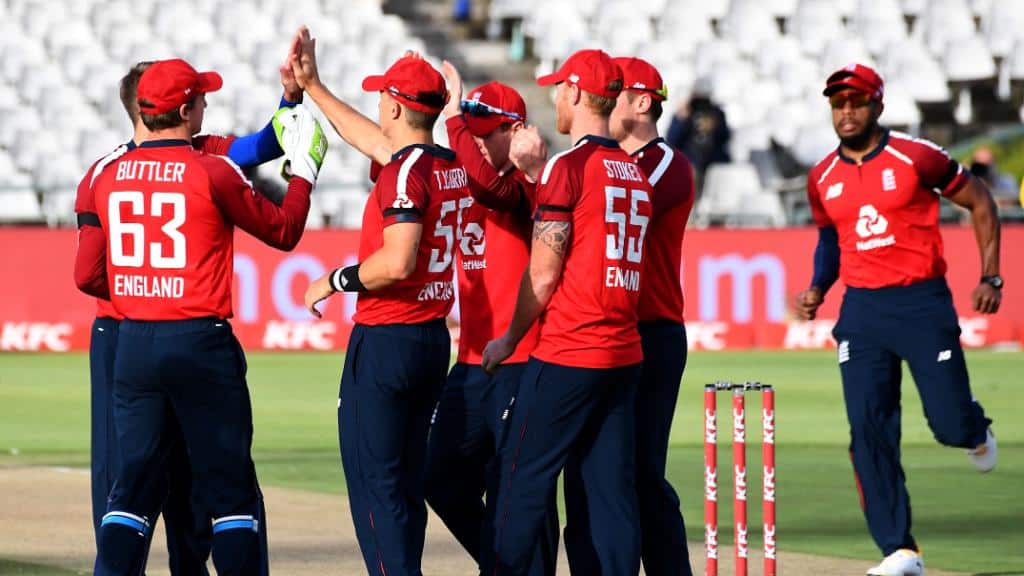 England Cricket Team | Image: Twitter
The England cricket team made a clean sweep in the three-match series against South Africa, showing off a brilliant game. England have been rewarded for winning three consecutive T20 matches in the ICC rankings. England have climbed to the top most position in the ICC T20I rankings, removing Australia.
On Tuesday, England won the third and last T20 match against South Africa by 9 wickets. After this victory, England reached the first place in the T20 rankings released by the International Cricket Council.
The Indian team has a total of 266 rating points and is third in the list. Pakistan has the fourth position and has a 262 rating. South Africa are number five, facing a clean sweep in the T20 series against England. The T20 series between India and Australia is starting this week and this may lead to some drastic changes in ICC's ranking.
England's Massive Win in T20 Series Against South Africa
England white-washed South Africa 3-0 in the T20I series. In the third and final T20 match played at Cape Town, South Africa scored 191 runs at the loss of 3 wickets. England, on the other hand achieved this target by losing 1 wicket thanks to David Malan's unbeaten 99 and Jos Buttler elegant inning of 67 runs. Malan played this unbeaten innings with the help of 11 fours and 5 sixes off 47 balls.