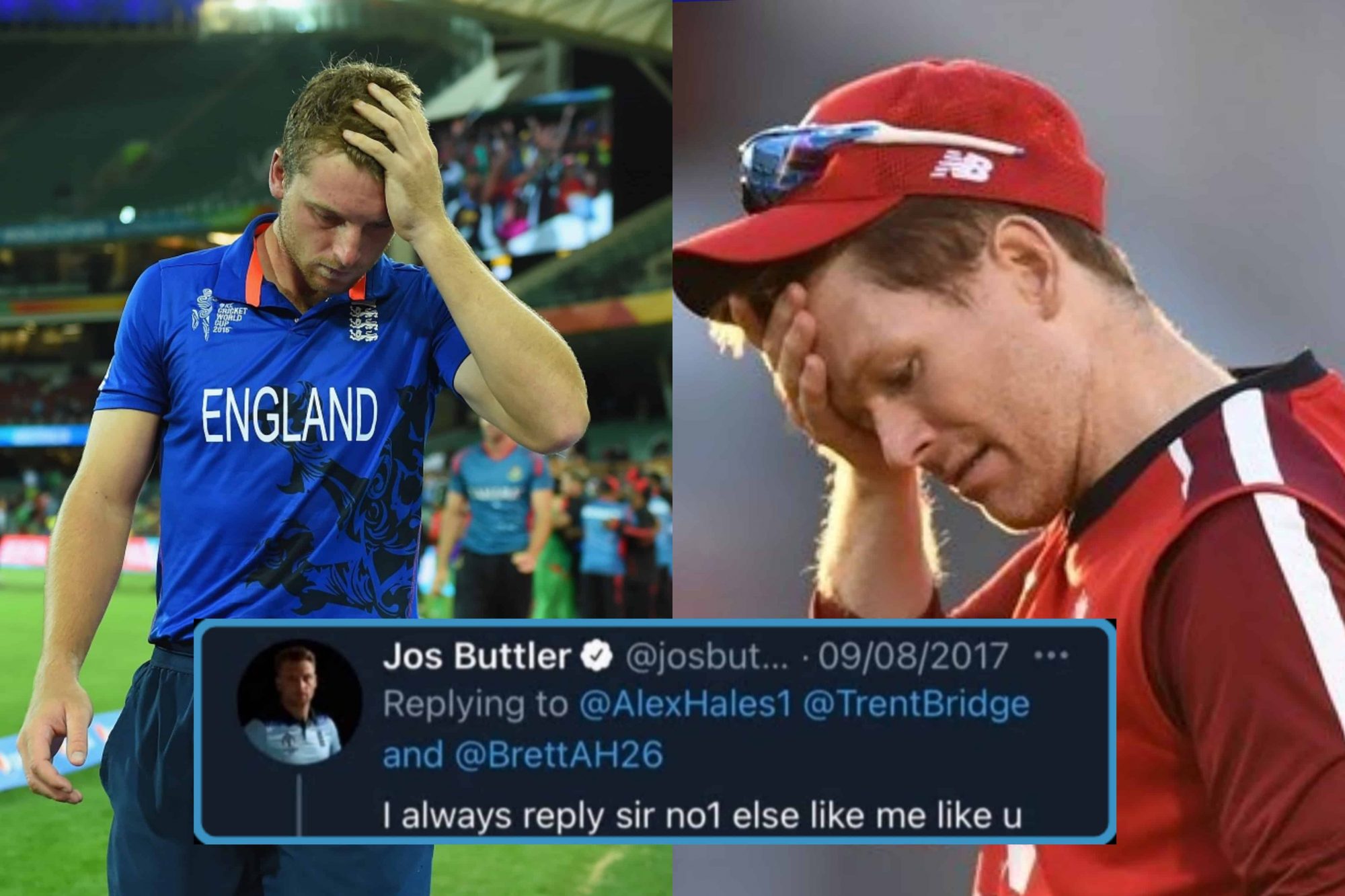 Jos Buttler and Eoin Morgan | Source: Twitter
England stars Jimmy Anderson, Eoin Morgan and Jos Buttler were dragged into English cricket's social media storm on Tuesday as further unsavoury historic tweets went viral.
In a series of Tweets that have now been deleted, Buttler was found deliberately speaking in broken English, leading to suspicion that he was mocking the Indian accent, while Morgan was seen conversing to Buttler in a similar tone.
The senior English duo of Morgan and Buttler has been under fire especially for their actions as the issue went viral on social media. Meanwhile, in recent development, it has been said that the England & Wales Cricket Board has already started investigating the matter.
According to The Telegraph – "The England and Wales Cricket Board are investigating historic tweets posted by senior players Jos Buttler and Eoin Morgan after they appeared to mimic Indian people saying "Sir" in posts sent in 2017 and 2018."
Eoin Morgan And Jos Buttler's Tweets: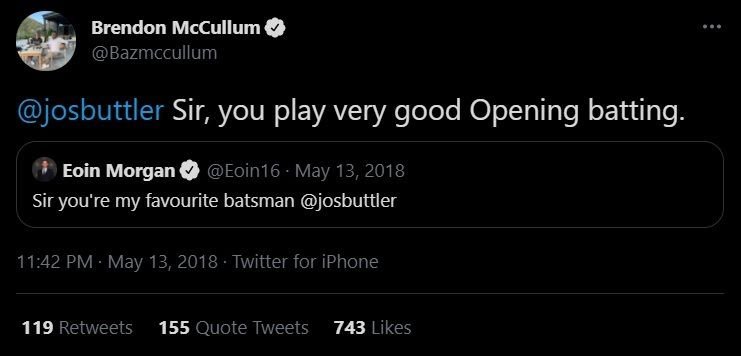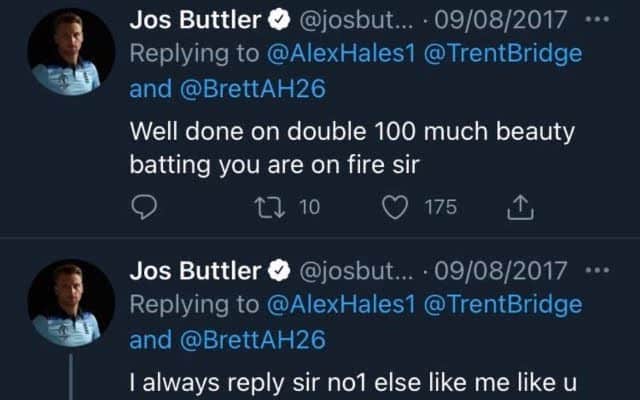 Here one has to understand that Morgan and Buttler's Tweets started getting viral after Ollie Robinson's suspension from international cricket pending the outcome of a disciplinary investigation following historic tweets he posted in 2012 and 2013.
Some messages have since been deleted but, in the wake of the ECB's crackdown over social media use, ECB will investigate the latest posts to have come to light and decide whether action needs to be taken.
Last year, a same incident came in light when a group of cricketers was seriously dealt by Cricket Australia. A section of U-19 cricketers from Australia including Tanveer Sangha mocked the Indian accent of English over an Instagram post made by Fraser-McGurk. Later, all were admonished by CA.
Both Buttler and Morgan have been part of the Indian Premier League for over a decade and their above-mentioned action would certainly not go well with the Indian fans. It will be a thing to see if ECB will take up the matter severely or it will disappear within few days of time.
James Anderson Releases Explanation For His 11-Years Old Tweet
James Anderson was also dragged into the controversy when a tweet emerged from 2010 containing a homophobic reference during a conversation with Stuart Broad.
"I saw Broady's new haircut for the first time today. Not sure about it. Thought he looked like a 15 yr old lesbian!" he wrote.
Anderson, who is all set to play his 162nd Test match this week, breaking the record set by Sir Alastair Cook was forced to explain the tweet from over a decade ago.
"For me it's 10-11 years ago, I've certainly changed as a person. And I think that's the difficulty, things do change, you do make mistakes," he said.