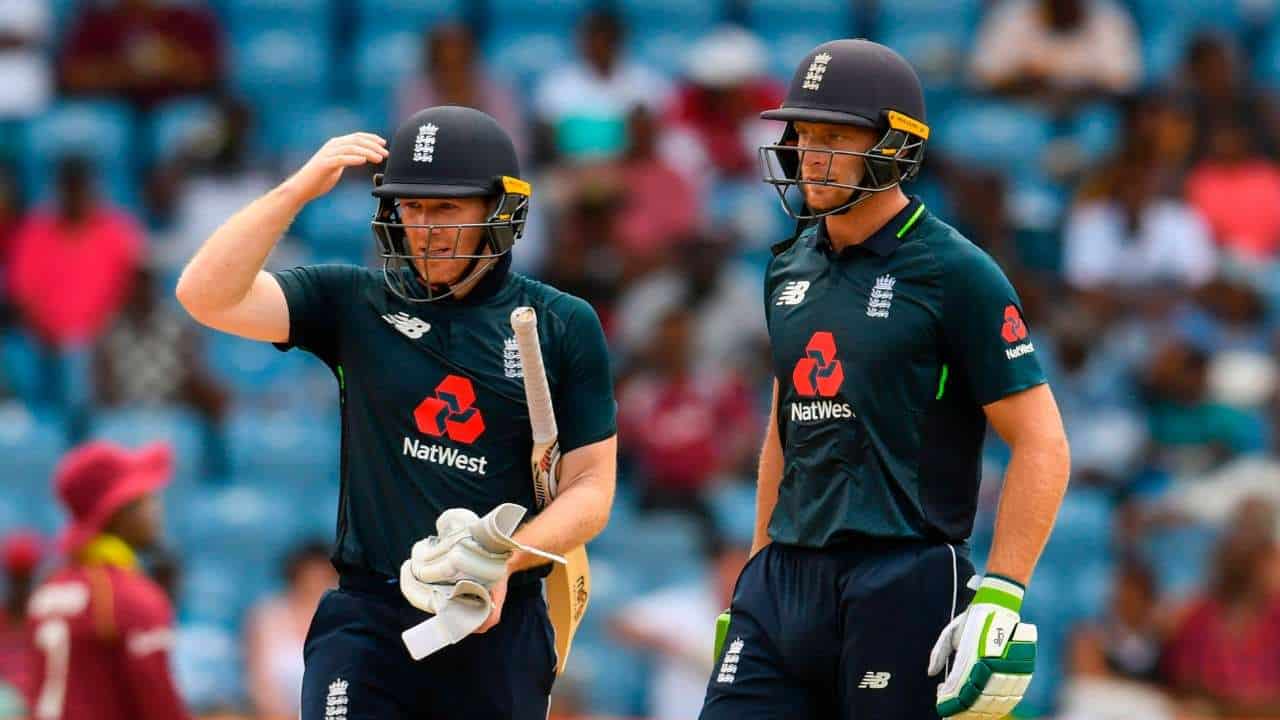 Jos Buttler and Eoin Morgan | Source: Twitter
English fast bowler Ollie Robinson, who recently made his Test debut for England against New Zealand at Lord's has faced massive backlash for his sexist and racist comments he made few years ago on Twitter.
The matter has heated up to the extent that Ollie Robinson had to come up with an apology message to the dressing room and to the entire world, who he offended with his derogatory remarks, with the England Cricket Board (ECB) promising to investigate more on it.
Meanwhile, Robinson's countrymen Eoin Morgan and Jos Buttler have also come under fire for mocking Indian English accent way in the past. Former New Zealand captain Brendon McCullum has also come to light for involving in the matter.
Some of the old deleted tweets of Brendon McCullum, Eoin Morgan, and Jos Buttler resurfaced, where they seem mocking Indian English accent, making the trio landed in big trouble.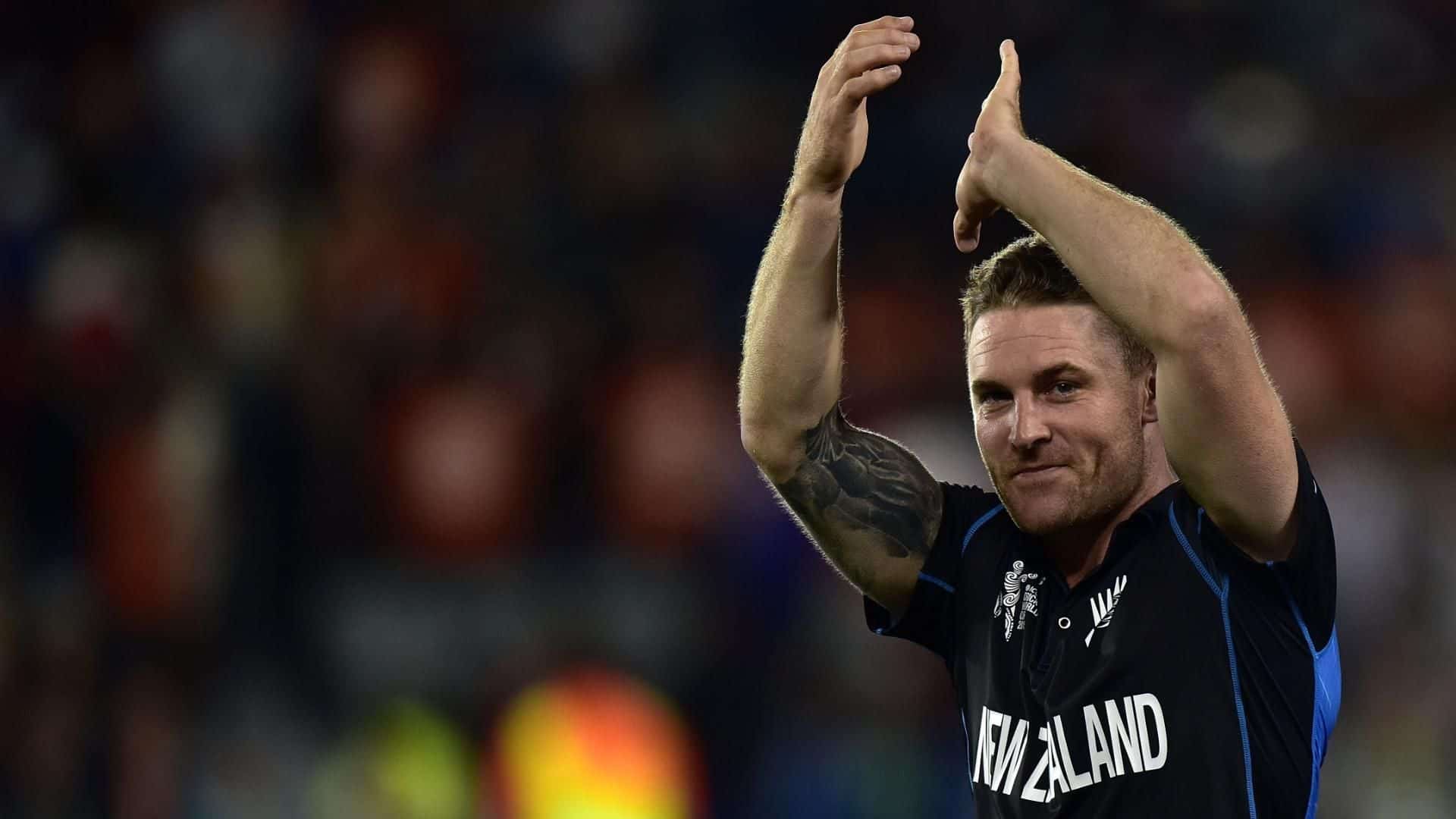 In a series of Tweets that have now been deleted, Buttler was found deliberately speaking in broken English, leading to suspicion that he was mocking the Indian accent, while Morgan was seen conversing to Buttler in a similar way.
Former New Zealand skipper and current Kolkata Knight Riders head coach Brendon McCullum, too, was found indulging in the same, with the former wicket-keeper batsman tweeting, "@josbuttler Sir, you play very good Opening batting," quote tweeting an Eoin Morgan tweet. Morgan and Buttler, in particular, have come under fire on social media for their actions, with fans demanding the ECB to take strict action against the senior duo.
Eoin Morgan, Jos Buttler, and Brendon McCullum Tweets: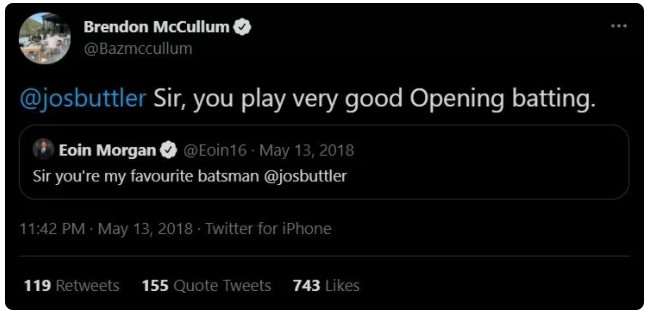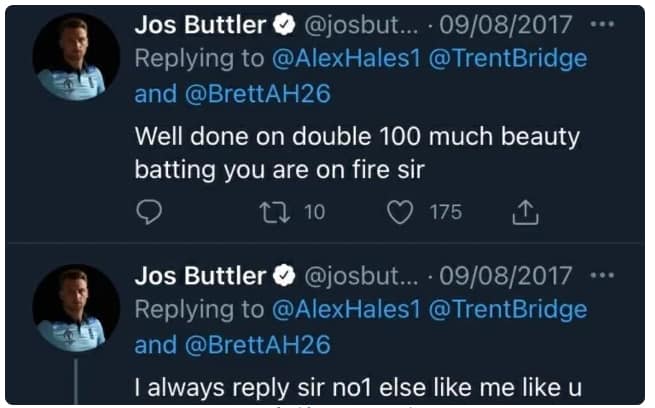 Eoin Morgan and Jos Buttler, the senior English duo, have been particularly under fire since they have played in the IPL for such a long time; hence Indian fans will not simply let it go.
The England Cricket Board (ECB), meanwhile has not yet taken notice of it or taken any action; however, Indian fans are asking for strict action against them. If the board takes the matter seriously, England's limited-overs captain and his deputy could face sanctions, although it's unclear whether it will disappear within few days of time.