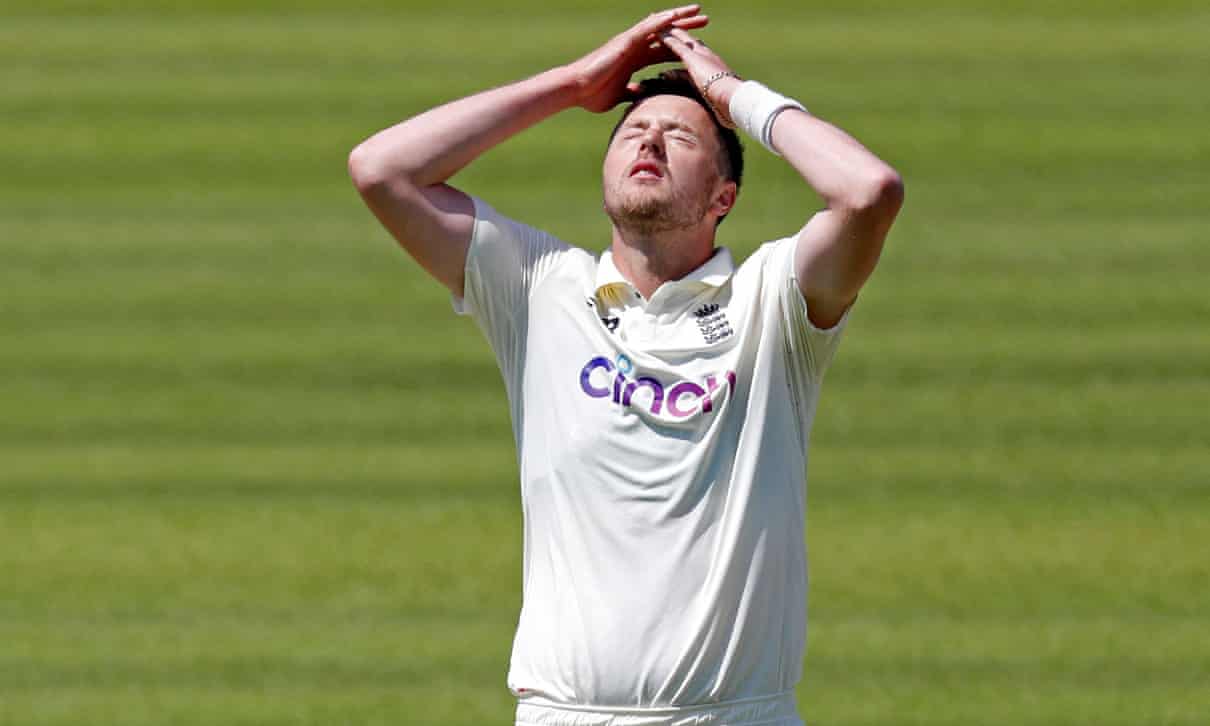 Ollie Robinson | Source: Twitter
England bowler Ollie Robinson has been suspended from international cricket over a series of offensive tweets and will play no part in next week's Second Test against New Zealand.
Robinson, now 27, was the pick of England's bowlers against New Zealand as he took seven wickets in the drawn first match of the two-Test series, while he also scored 42 runs at Lord's.
Prior to the opening day's play of the first Test of the English summer England and New Zealand shared a 'Moment of Unity', where they donned t-shirts as a show of solidarity to weed out intolerance in all forms — racism, sexism and religious — from the game.
However, the England and Wales Cricket Board has opened an investigation into the matter and the bowler is expected to be hit with a hefty fine or a lengthy ban from the game as a result of the shameful posts.
An England and Wales Cricket Board statement said:
"England and Sussex bowler Ollie Robinson has been suspended from all international cricket pending the outcome of a disciplinary investigation following historic tweets he posted in 2012."
With all the controversy getting heated day by day, many of you might be curious as to what were all those tweets about and when and how did they all resurface on the internet? Well let's have a look at the series of incident happened recently.
What were the tweets and when did it resurface?
In one particular tweet from 2012, Robinson said: "My new Muslim friend is the bomb". In another: "I wonder if Asian people put smileys like this ¦) #racist", while a third tweet quipped: "Guy next to me on the train definitely has Ebola." These screenshots resurfaced on numerous social media platforms after lunch interval on Day 1 of the ongoing Test between England and New Zealand.
How did Robinson react?
He has served an unconditional apology for his tweets, and conceded that he was left "embarrassed" that they had resurfaced on the day he made his Test debut.
"On the biggest day of my career so far, I am embarrassed by the racist and sexist tweets that I posted over eight years ago, which have today become public," Robinson said in a statement released shortly after stumps on the opening day of the Lord's Test. "I want to make it clear that I'm not racist and I'm not sexist, and deeply regret my actions, and I am ashamed of making such remarks…," he added.
Who began circulating these old tweets?
It remains unclear as to who circulated these screenshots on social media on Wednesday afternoon. Robinson's Twitter handle is currently suspended. It's possible that someone had saved these old tweets and began circulating them on the day he made his debut.