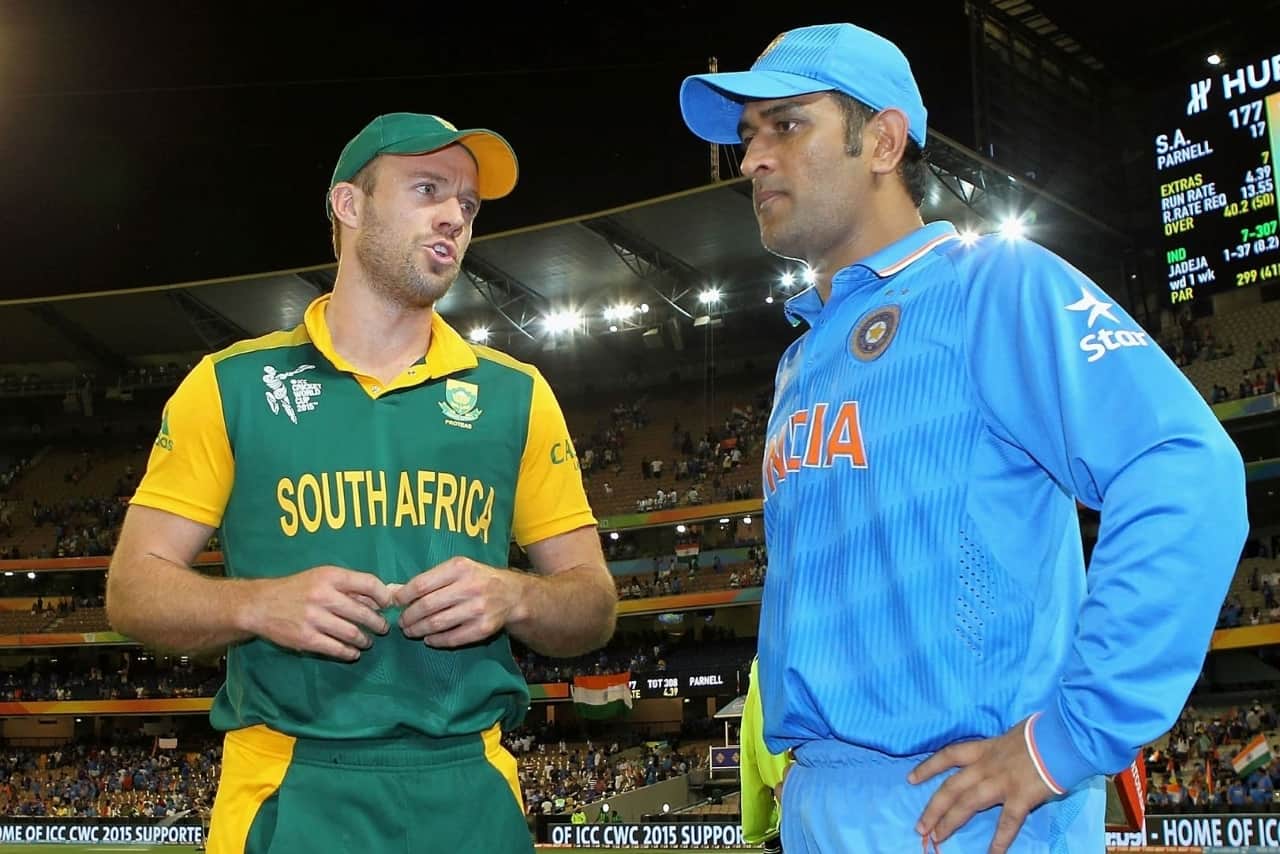 MS Dhoni (R) & AB de Villiers | Source: X/Twitter
MS Dhoni, the former India captain, is celebrated as one of the most successful leaders in the history of Indian cricket. He made history by leading India to victory in all three major ICC competitions: the 2007 ICC World Twenty20, the 2011 Cricket World Cup, and the 2013 ICC Champions Trophy, making him the only captain to achieve this remarkable milestone.
Meanwhile, AB de Villiers, the former South African player, shared in a recent YouTube discussion that it wasn't MS Dhoni alone who led Team India to World Cup victory; it was a collective team effort that took them to glory.
The legendary batter made this point while responding to a query from a fan that went like this: 'What do you think makes a cricketer great? Winning an ICC title or earning people's love and enjoying the sport?'
Here's what AB de Villier said on his YouTube channel:
"Cricket is a team game, it's not a player lifting the World Cup. I see that way too often on social platforms. MS Dhoni did not win the World Cup, India won the World Cup, so keep that in mind. Don't forget that. Ben Stokes did not lift the trophy in Lord's back in 2019, England did."
Watch Video:
India's last ICC trophy came under the captaincy of MS Dhoni, and after his retirement from captaincy, no successor could replicate that success by securing either a World Cup or any ICC trophy.
Virat Kohli, who succeeded Dhoni as captain across formats, had the weighty expectation of delivering ICC trophies for India. However, this expectation remained unfulfilled, leading to Kohli stepping down from the role and Rohit Sharma taking over the charge.
Following their heart-wrenching exit from the 2019 World Cup, India is gearing up to compete in the ICC World Cup 2023. With the privilege of hosting the event independently for the first time, Rohit Sharma's India has a golden opportunity to break their decade-long ICC trophy dry spell.