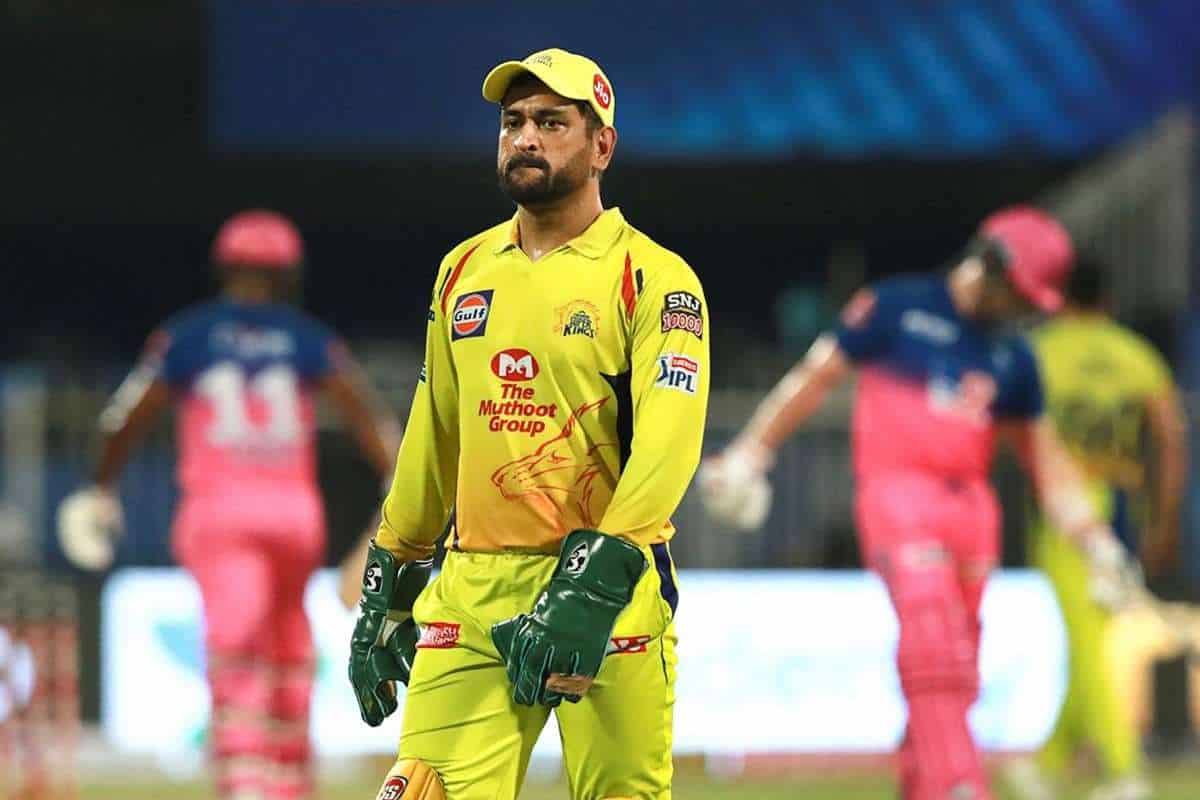 MS Dhoni | Image: BCCI/IPL
Former cricketer Akash Chopra said Chennai Super Kings should not retain MS Dhoni in the next mega auction. He said, if there is a mega auction for the IPL in 2021, CSK should find other talented players. If CSK management chooses Dhoni, they will lose approx. Rs 15 crore. CSK management should release Dhoni and then use the Right To Match (RTM) card to buy him back.
Chennai Super Kings (CSK) Should Release MS Dhoni
Aakash Chopra, in a video posted on his Facebook account, said "I think CSK should release MS Dhoni going into the mega auction, if there is a mega auction then you will be with that player for three years. But will Dhoni stay with you for three years? I am not saying don't keep Dhoni, he will play the next IPL, but if you keep him as a retained player but you will have to pay Rs 15 crore,"
CSK to Find The Right Player For 15 Crore Rupees in Mega Auction
"If Dhoni does not stay with you for three years and he plays just the 2021 season, you will get the Rs 15 crore back for the 2022 edition, but how will you find a player worth that Rs 15 crore? That's the advantage of a mega auction, you can create a big team if you have the money.
CSK to Include Dhoni in The Team With Right to Match Card
"If you release Dhoni for the mega auction, you can pick him with the Right To Match card and you can pick the right players by having the desired money in your kitty. You can pick Dhoni in the auction, from CSK point of view, if they release Dhoni and then pick him up in auction, it would be beneficial for them," Chopra added.
Chennai Needs Mega Auction The Most
"CSK needs a mega auction, the side does not have many players that can be retained. If you want to make a team from the scratch, then are you willing to spend big bucks on the likes of Faf du Plessis and Ambati Rayudu? I don't think that CSK will look at the likes of Raina and Harbhajan if they are making a team from scratch," Aakash Chopra said.
What is RTM (Right to Match) Card
There are two ways in which IPL playing teams can retain a total of 5 players. The first of these is through Direct Retaining and the second is through 'Right to Match' card.
The 'right-to-match' card is used during the auction. Through this, teams can buy their players which they did not retain. Suppose the Mumbai team has not retained the player, if any other team makes the highest bid for that player and buys it for Rs 2 crore, then the Mumbai team will give him the money and use the 'right to match' card to retain the player.
The second team will not be able to buy that player even after being the highest bidder and this player will again go to Mumbai.
Dhoni-Led Chennai Super Kings Performed Poorly in The 13th Season of IPL
Chennai Super Kings (CSK) performed worst in IPL history. The team won 6 out of 14 matches and finished 7th on the points table. At the same time, Suresh Raina and Harbhajan Singh could not join the team for personal reasons.