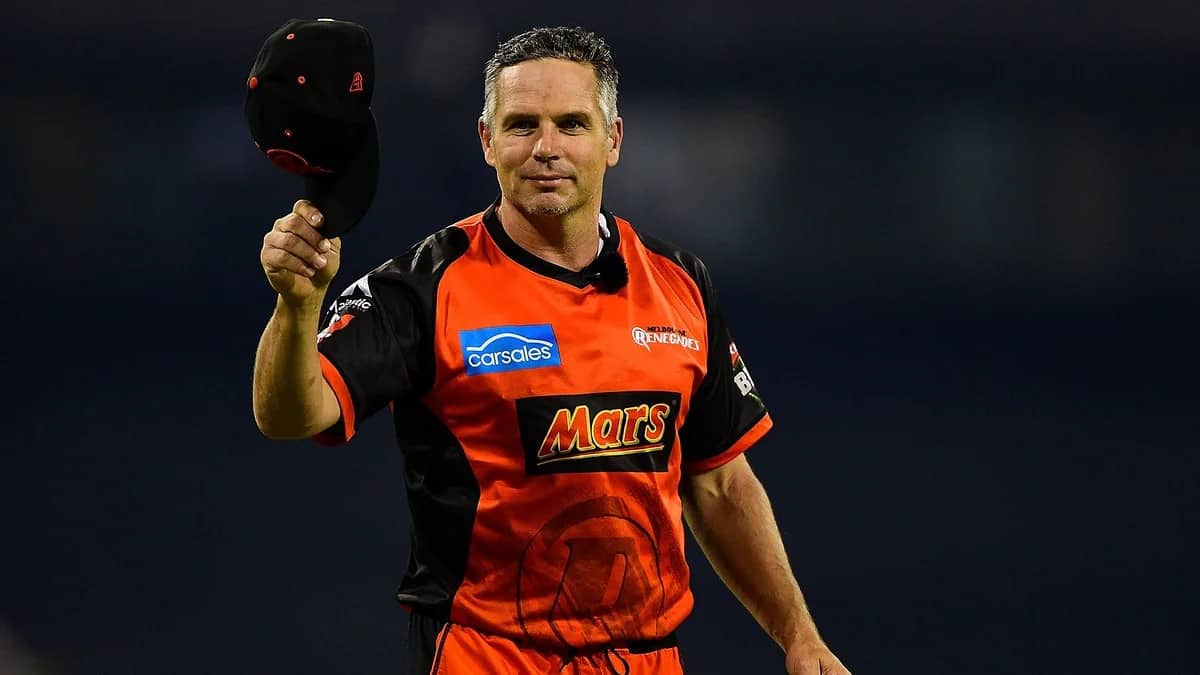 Brad-Hodge | Source: Twitter
Former Australian cricketer Brad Hodge, on Monday made a startling revelation regarding the non-payment of the requisite dues by the Board Of Control For Cricket In India.
The Board of Control for Cricket in India (BCCI) has been under a great deal of scrutiny recently after reports from Telegraph revealed that the Indian women cricketers are yet to receive their dues from the ICC T20 World Cup 2020, where they ended up as the runners up.
The team was set to receive a massive amount of $500,000 from the International Cricket Council. However, the BCCI, despite receiving the sum from the ICC, is yet to advance it in favour of the cricketers.
After the news went viral, a senior official from the BCCI confirmed the players would get their due amount by the end of this week. The official cited the COVID-19 pandemic as a reason for the delayed payments.
35 Per Cent Salary Yet To Be By Paid For Kochi Tuskers Players From 2011 Season: Brad Hodge
Reacting to the initial report, Brad Hodge revealed players are owed 35% of the money they earned while representing Kochi Tuskers Kerala in IPL 2011. The Australian also enquired whether the BCCI could locate the due money and transfer it to the players.
Notably, Brad Hodge was part of the IPL for seven seasons since its inception. The Australian played for Kolkata Knight Riders, Kochi Tuskers Kerala and Rajasthan Royals during his time in the T20 League.
The all-rounder scored 1400 runs in 66 games and picked up 17 wickets in the process as well. Out of those 66 games, right-handed Hodge played 14 matches for Kochi Tuskers Kerala, scoring 285 runs at an average of 35.63.
"Players are still owed 35% of their money earned from ten years ago from the @IPL representing Kochi tuskers. Any chance @BCCI could locate that money? players haven't received their share of money even a year later and it is learned that BCCI is holding up all the money," read Hodge's tweet in response to the Telegraph reporting about the pressure that BCCI is reportedly under for its treatment of women cricketers.
Brad Hodge's Tweet