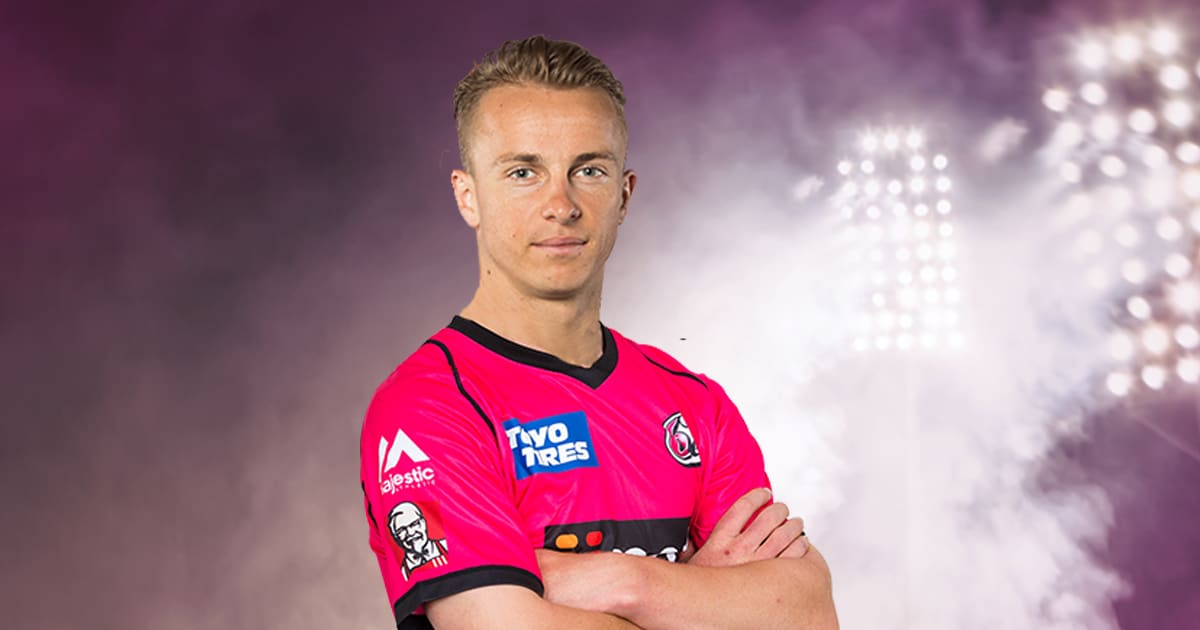 Tom Curran | Source: Cricket Australia
England all-rounder Tom Curran has apologised to Sydney Sixers fans for withdrawing from Australia's Big Bash League citing bio-secure bubble fatigue during the Covid-19 pandemic.
A few days ago, his teammate Tom Banton also withdrew from BBL side Brisbane Heat for the domestic Twenty20, starting from December 10. A week earlier, Jonny Bairstow had also pulled out, but that was because he was called up for international duty.
Tom Curran, stating the reason behind pulling out if the league, said that it has been a challenging year for him and he has been part of bio-bubbles since July and was craving for some time with the family.
"I'm really sorry not to be playing in this year's Big Bash," 25-year-old Curran said in a Sixers team release on Monday.
"As you'll already know, it's been a very challenging year and I've been in (bio-security) bubbles since July.
"I will hopefully be back for many years to come, recharged and ready to go again, but for now I just need some time, normality, see family and be home."
Notably, Curran was the highest wicket-taker for Sydney Sixers last season and was scheduled to join the team after Christmas after spending two weeks in quarantine upon arrival in Australia.
Sydney Sixers Supportive of Curran's Decision:
The Sixers said they supported Curran's decision.
"The varying conditions we are asking our players to play cricket in worldwide is taking its toll and we understand Tom's need for a break over this BBL season," Sixers General Manager Jodie Hawkins said.