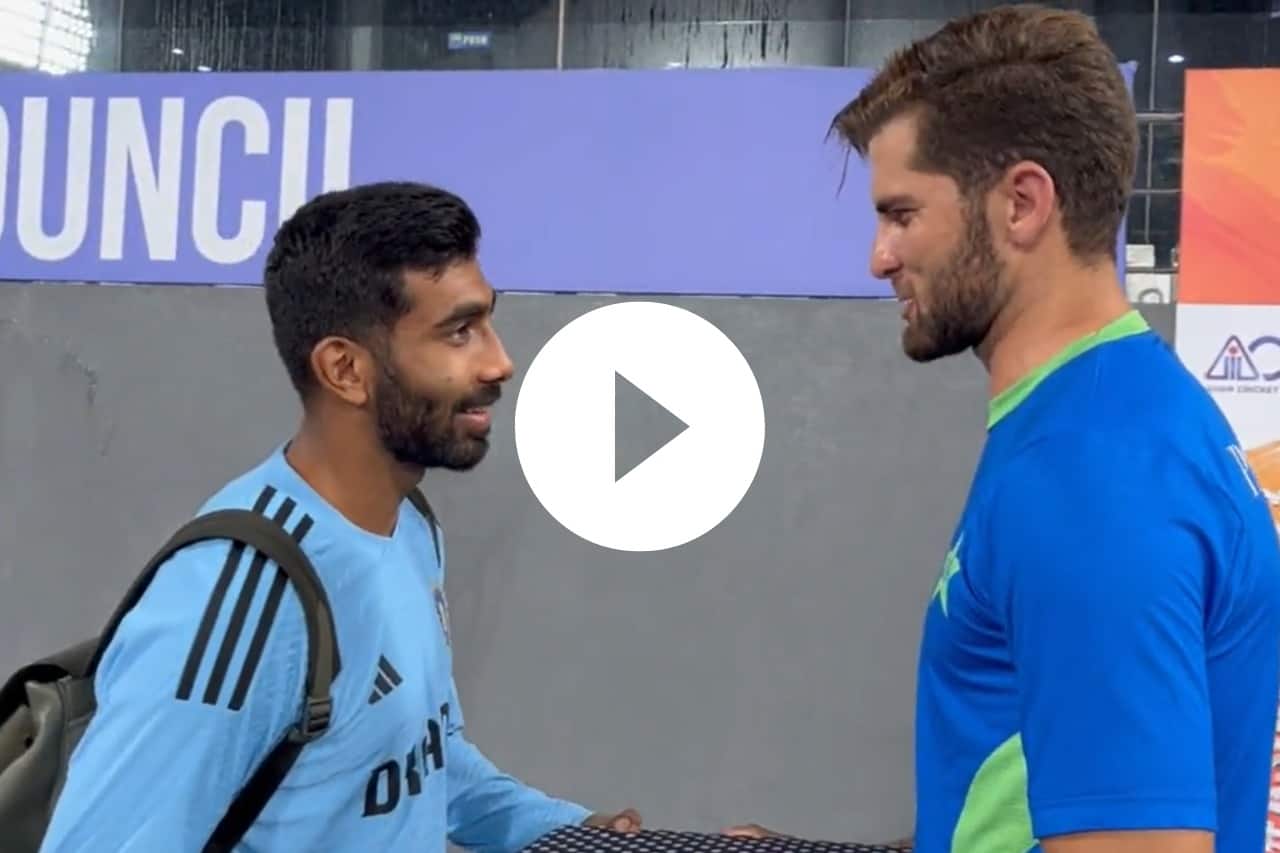 Shaheen Afridi Congratulates Jasprit Bumrah on Becoming a Father | Source: Twitter
When it comes to India vs Pakistan on the cricket field, their rivalry is legendary, but off the field, there have been countless heartwarming moments between players that fans adore worldwide.
One such moment took place after the Asia Cup 2023 Super 4 encounter between India and Pakistan was interrupted by the rain as Shaheen Afridi went up to Jasprit Bumrah with a very special gift.
Notably, Bumrah and his wife, Sanjana Ganesan, welcomed a baby boy this week, and the Pakistan pacer had a special gift for the new father. The two fast bowlers hugged each other, with Shaheen offering his congratulations and best wishes to Bumrah and his family.
The video was originally shared by Pakistan Cricket's official X [Formerly Twitter] account and has since taken social media by storm, with fans from both sides of the border pouring their affection onto it.
Watch Video:
"That right there is the definition of a true sportsperson. Rivals on the field but respect and gratitude off it, Cricket is the winner here," a fan wrote while quoting the video.
"It's heartwarming to see sportsmanship and camaraderie transcend boundaries. Moments like these remind us of the spirit of sports," wrote another fan.