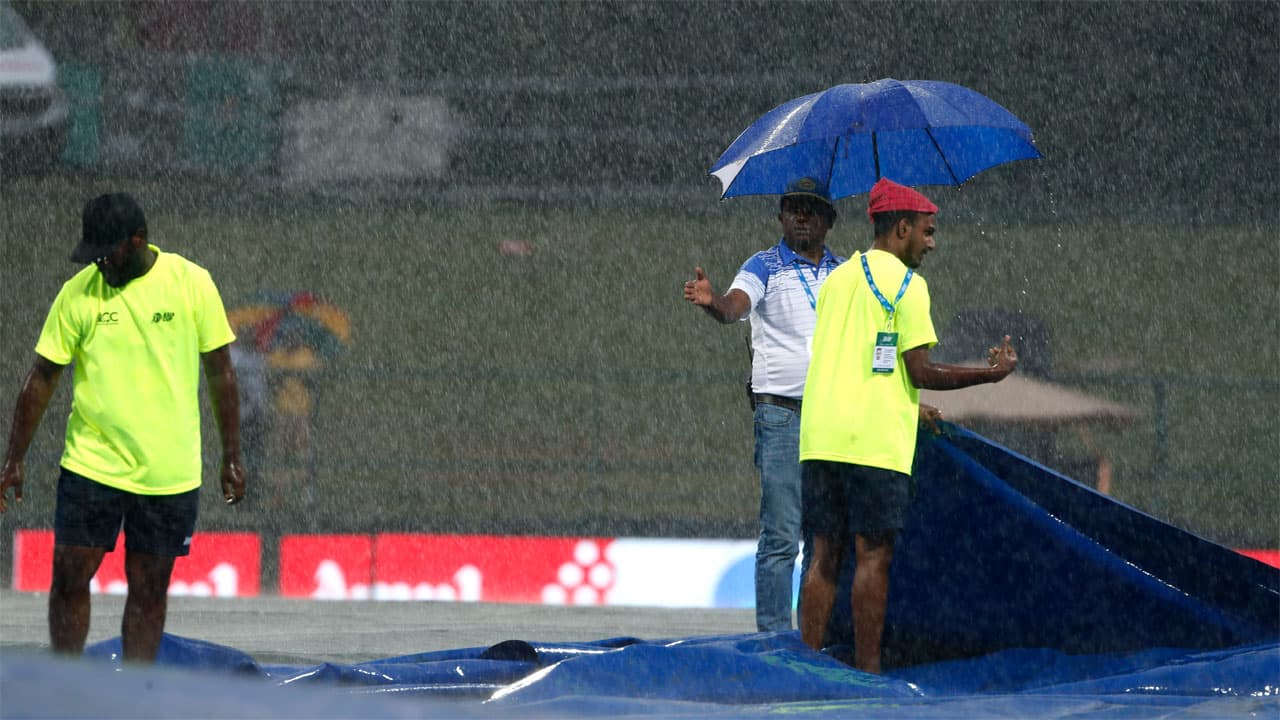 Ground Staff in Action during IND vs PAK Super Four Match | Source: Twitter
The Asia Cup 2023 Super 4 clash between India and Pakistan was marred by rain. Pakistan won the toss and elected to field, and India had reached 147/2 in 24.1 overs when the rain set in, causing an interruption. The match will pick up where it left off on the reserve day, Monday, September 11.
India's opening duo of Rohit Sharma, and Shubman Gill got off to an excellent start, forging a 121-run partnership. They dominated the Pakistani bowlers but were both dismissed in successive overs. Rohit Sharma (56) fell victim to Shadab Khan, while Shaheen Afridi removed Shubman Gill (58).
Virat Kohli and KL Rahul will pick up their innings again on Monday. Rahul, returning to the Indian team after a hiatus, was in good form, having scored 17 runs from 28 balls. He will continue from the same score on Monday, while Kohli will resume his innings at 8 runs from 16 balls.
Rain to Play Spoilsport on Reserve Day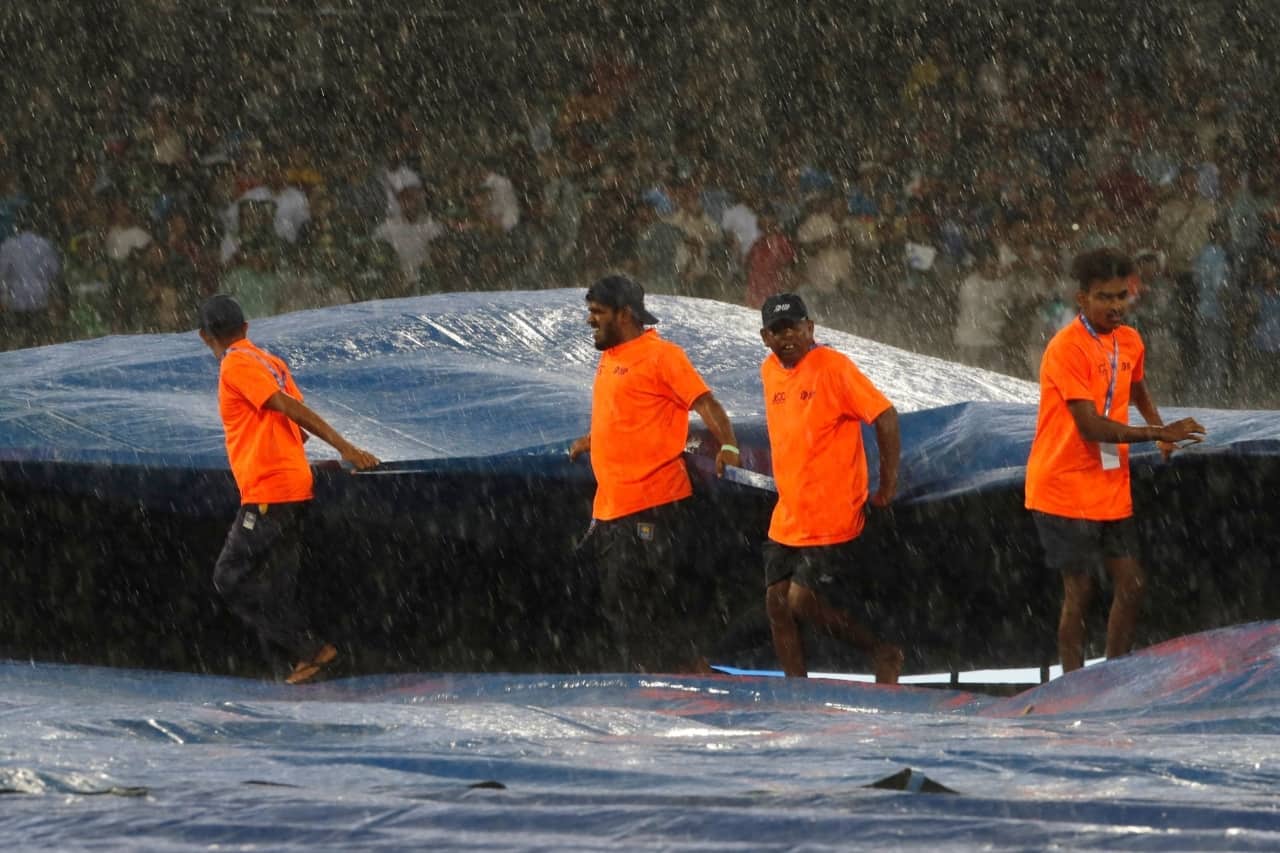 However, there's a downside to this. The match on Monday is at risk of being disrupted by rain yet again, as the weather forecast indicates a 100% chance of showers and high humidity at 95%. The wind is expected to be around 11kmph. Chances are very high that India vs Pakistan match will end in another washout and abandonment.