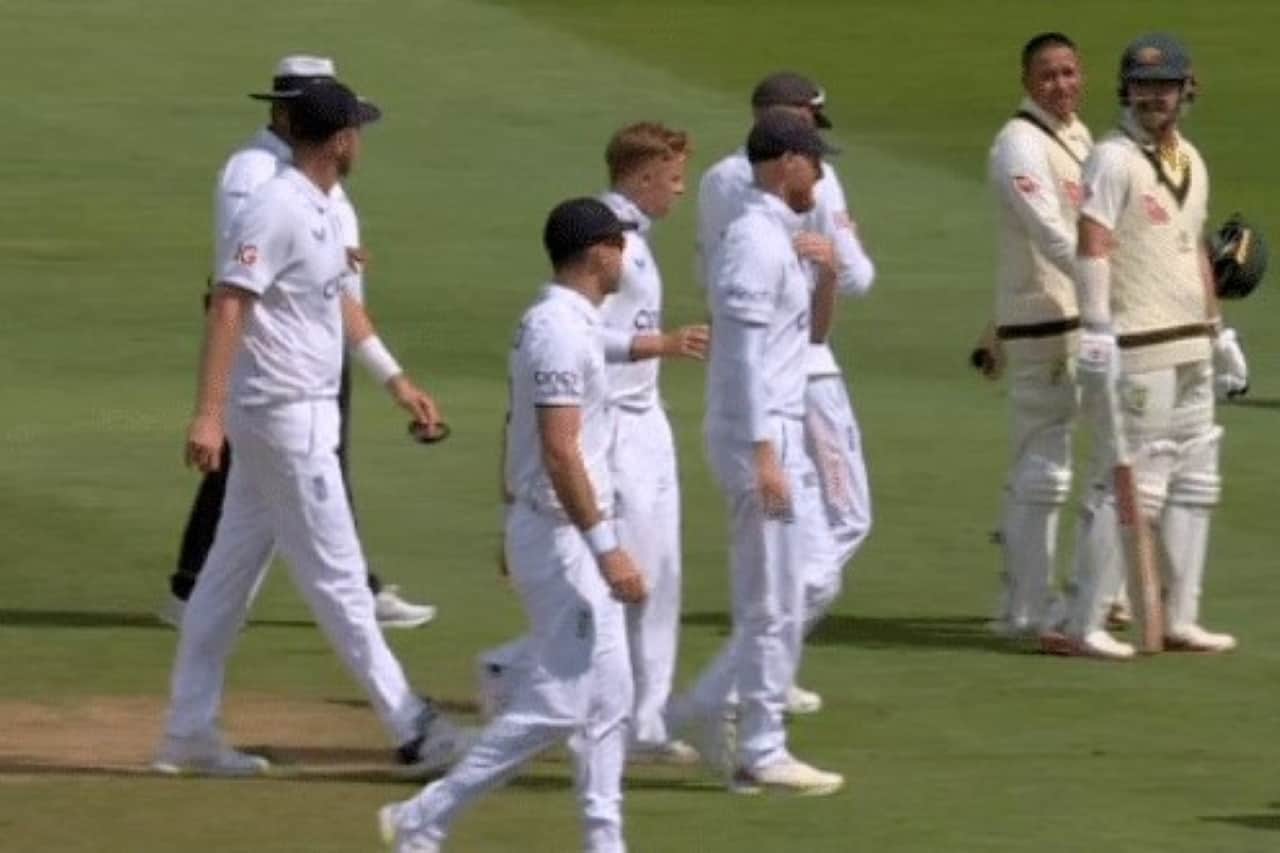 Ollie Robinson and Usman Khawaja Engage in Heated Verbal Confrontation | Source: Twitter
Tensions escalated between England's pacer, Ollie Robinson, and Australia batter Usman Khawaja on the last day of the opening test in the ongoing five-match series at Edgbaston.
During the tea break in play on Tuesday, the Australian seemingly called out to Robinson, who appeared baffled and denied having said anything to him at that moment.
As tensions escalated, Anderson stepped in to intervene, acting as a peacemaker by separating Robinson and taking him away from the situation with a friendly pat on the belly and a smile, while animosity lingered between the two.
In the moments leading up to the drinks break, tensions were already escalating, with Khawaja audibly taunting Robinson, making the remark, "That's why you're not a batsman."
It was then as the two teams trudged off where the pair nearly bumped heads before Anderson intervened.
What transpired between Robinson and Khawaja?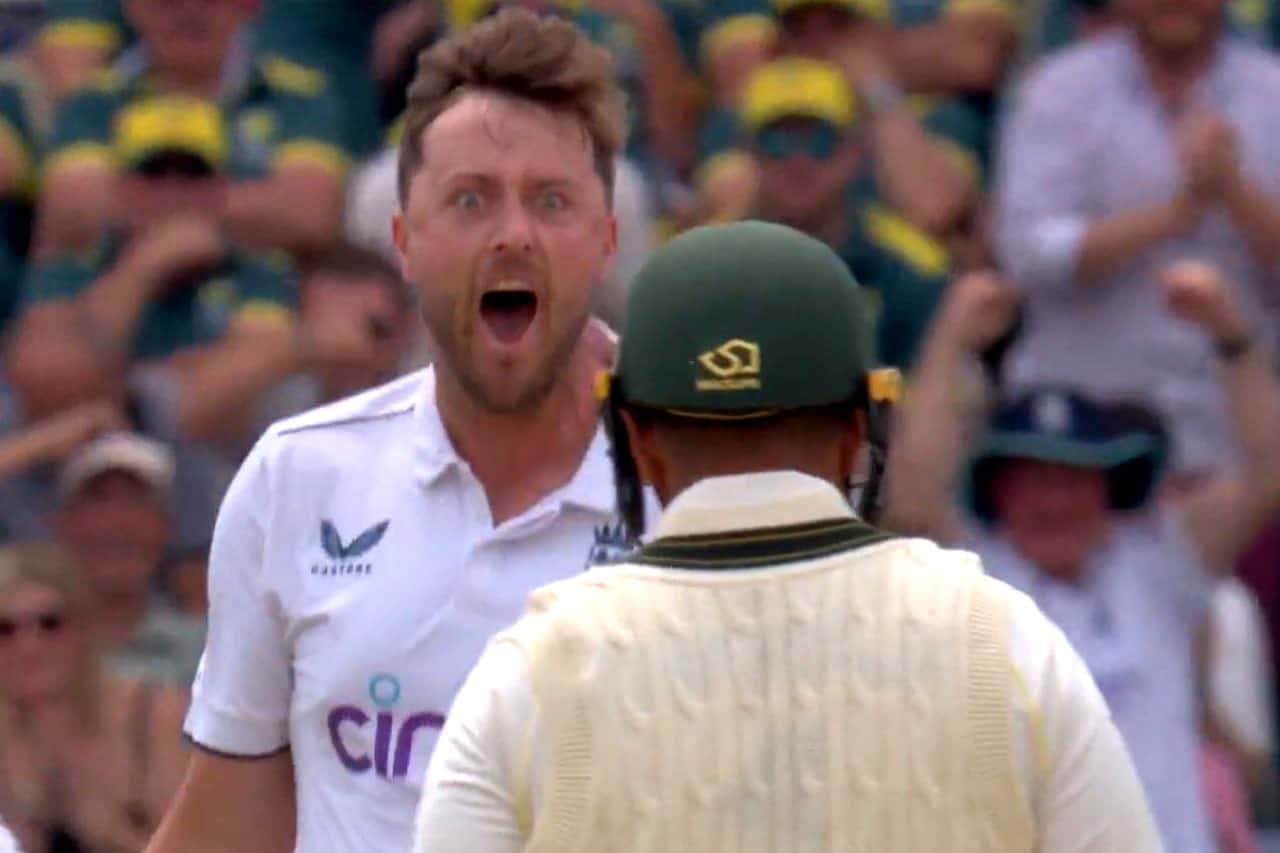 The spark ignited on Sunday when Ollie Robinson and Usman Khawaja locked horns, culminating in Robinson dismissing Khawaja for 141 runs. Adding insult to injury, Robinson used foul language in the heat of the moment when Khawja was walking off the field, which further intensified the situation.
The aftermath took an unexpected turn, as the England pacer boldly declared his lack of regret for the incidents during the post-match conference. Here's what the English pacer had to say about the incident:
"I don't really care how it's perceived. It's the Ashes, professional sport. If you can't handle that, what can you handle?"
"We've all seen Ricky Ponting and other Aussies do the same to us. Just because the shoe is on the other foot, it's not received well."