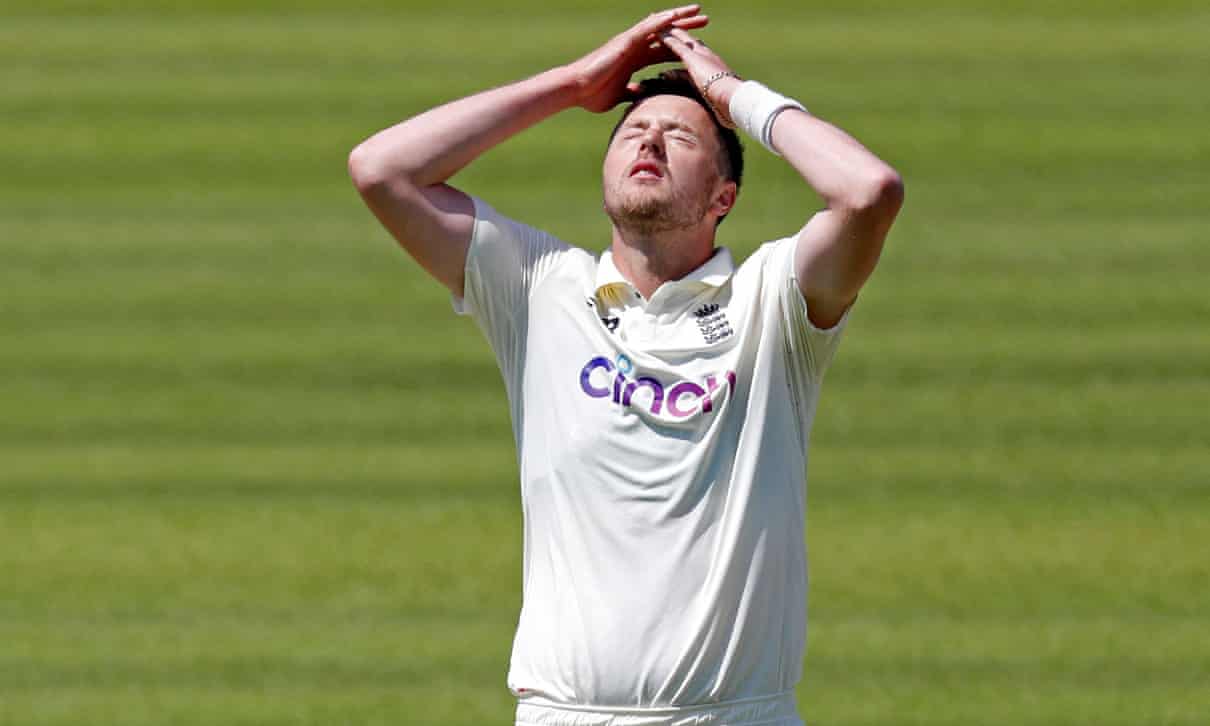 Ollie Robinson | Source: Twitter
Former Australia opener Matthew Hayden lambasted England pacer Ollie Robinson and called him a 'forgettable' cricketer after Australia secured a two-wicket win in a thrilling first Ashes Test at Edgbaston.
Robinson has been making headlines after giving Usman Khawaja a foul-mouthed send-off after dismissing him for 141 in the first innings of the Edgbaston Test.
Later, Robinson went on to defend his action in the post-match conference, pointing out that Australian players such as Ricky Ponting have been doing the same to England players for many years.
Here's what Robinson said:
"It's my first home Ashes and to get the big wicket at the time was special for me. I think Uzzie played unbelievably well. To get that wicket for us as a team at the time was massive. We all want that theatre of the game, don't we? So I'm here to provide it."
"I don't really care how it's perceived, to be honest. It's the Ashes. It's professional sport. If you can't handle that, what can you handle?"
Robinson's statements did not go down well with former Australian cricketers, prompting Ricky Ponting to publicly criticize him, and now Matthew Hayden has also added his voice to the growing discontent.
During a conversation with former wicketkeeper Ian Healy, here's what Hayden said:
"That's how you combat England as well. As soon as Pat Cummins started coming at Joe Root and hit a couple of sixes."
"Then the other bloke; he's a forgettable cricketer. A fast bowler that is bowling 124 (kph) nude nuts and he's got a mouth from the south."
When Healy asked, "Who, Ollie Robinson?", Hayden replied, "Someone like him, you can just go, 'Brother, I'm coming at ya'
"He is a slow learner": Ricky Ponting on Ollie Robinson
Turning to Ricky Ponting, the former Australia captain didn't mince words when criticizing the right-arm pacer for putting his name in the sledging controversy. During the ICC Review Podcast, Ponting also referred to Robinson as a 'slow learner.'
"As I said after Ollie Robinson said what he said, this England cricket team hasn't played against Australia and they'll find out pretty quickly what playing Ashes cricket and playing against a good Australian cricket team is all about. And if Ollie Robinson hasn't learned that already after last week, then he's a slow learner."