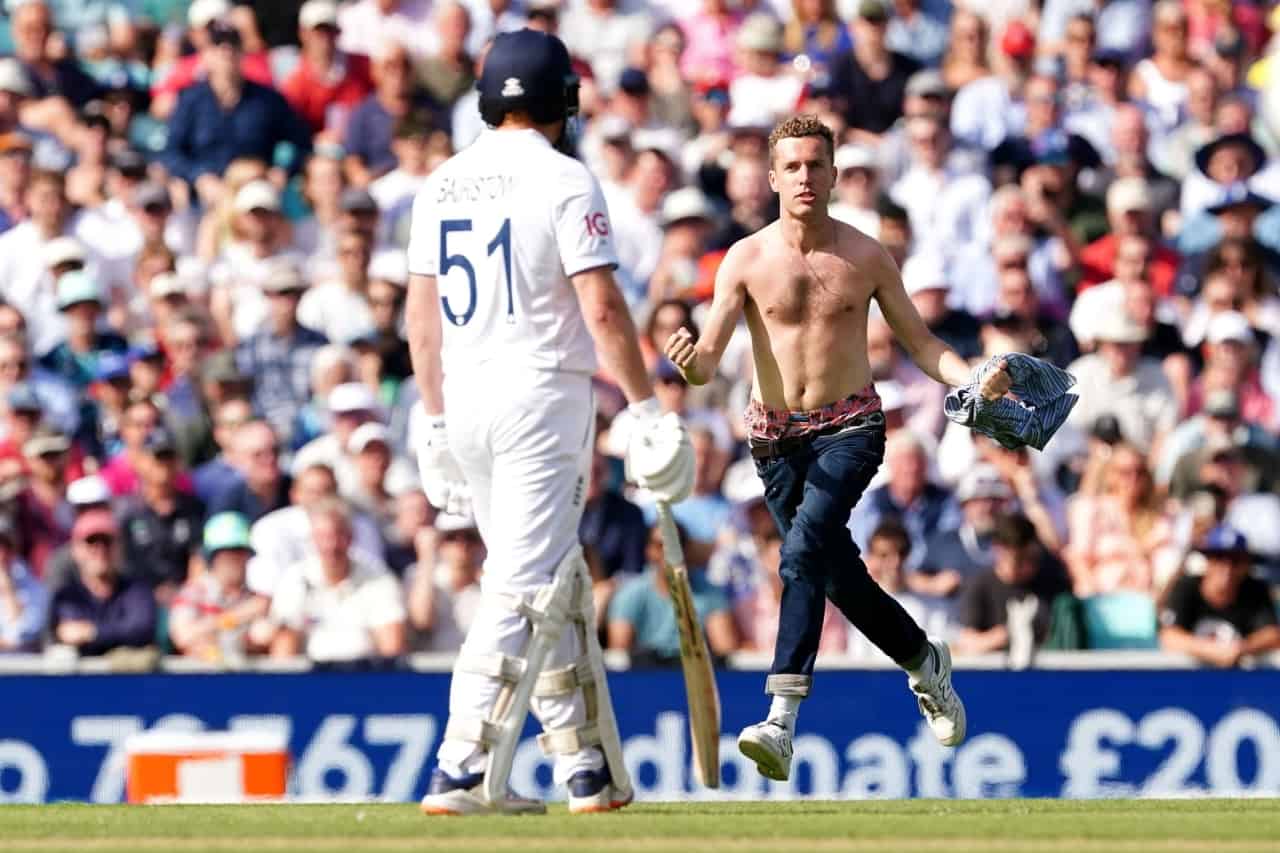 Pitch Invader Temporarily Halts the Play | Source: GettyImages
The fifth and final Test of the Ashes 2023 series at Kensington Oval witnessed an unexpected intrusion on the field as a shirtless spectator ran across the pitch, causing a temporary halt in the proceedings before being promptly removed by security personnel.
Watch Video: A Pitch Invader Temporarily Stops Play
This isn't the first time such an incident has happened in this series. In the second Test held at Lord's, protesters associated with the "Just Stop Oil" campaign invaded the pitch, spreading orange powder in the vicinity of the 22 yards.
The event took an amusing turn as Jonny Bairstow, the England wicket-keeper, was spotted carrying one of the protesters and taking him off the field, a moment that quickly went viral across various social media platforms.