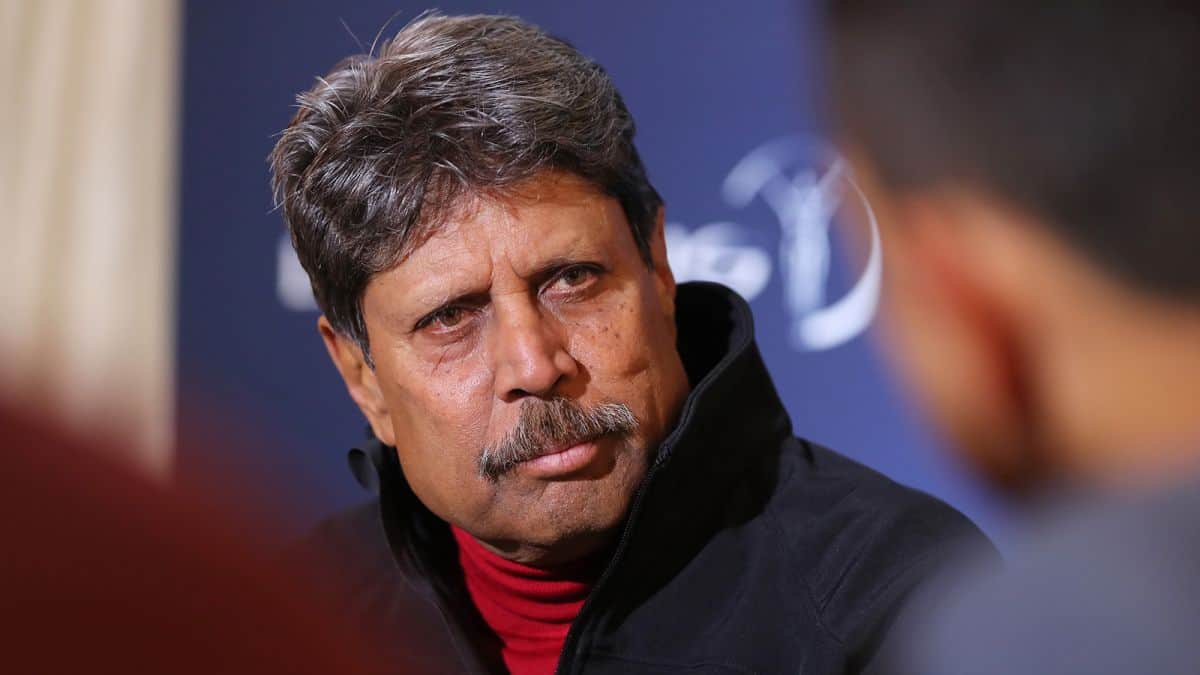 Kapil Dev | Image: Twitter
Ever since Rohit Sharma led Mumbai Indians to their fifth IPL title, the debate over split captaincy is getting hotter and hotter day by day. While many cricket experts think that Rohit Sharma should lead Team India in 'at least' T20 cricket, the former Indian all-rounder and legend Kapil Dev thinks otherwise.
Kapil Dev, who led team India to their first Cricket World in 1983 feels that 'split captaincy' may create differences between teammates. He further said that Virat Kohli should lead the team if he continues to play T20Is.
While putting his point on split captaincy, the former Indian skipper said that "An MNC cannot have two CEOs."
"In our culture, it is not going to happen that way. In one company you make two CEOs? No. If Kohli is going to play T20s and he is good enough, let him be there. Even though I would like to see other people coming out. But it's difficult," said Kapil Dev at the HT Leadership Summit which was held virtually.
"Our 80 per cent, 70 per cent of the team across formats is the same team. They don't like captains having different theory. It may bring more differences between the players who look up to the captain.
"If you have two captains, players might think he is going to be my captain in Tests. I will not annoy him," he added.
Notably, Rohit Sharma has not been included in the T20I and ODI squad for the Australia tour and has given a place in 4-Test match series.
Indian skipper Virat Kohli will fly back to India after playing a first Test match in Adelaide to be with his wife who is going to give birth to their first child in January.