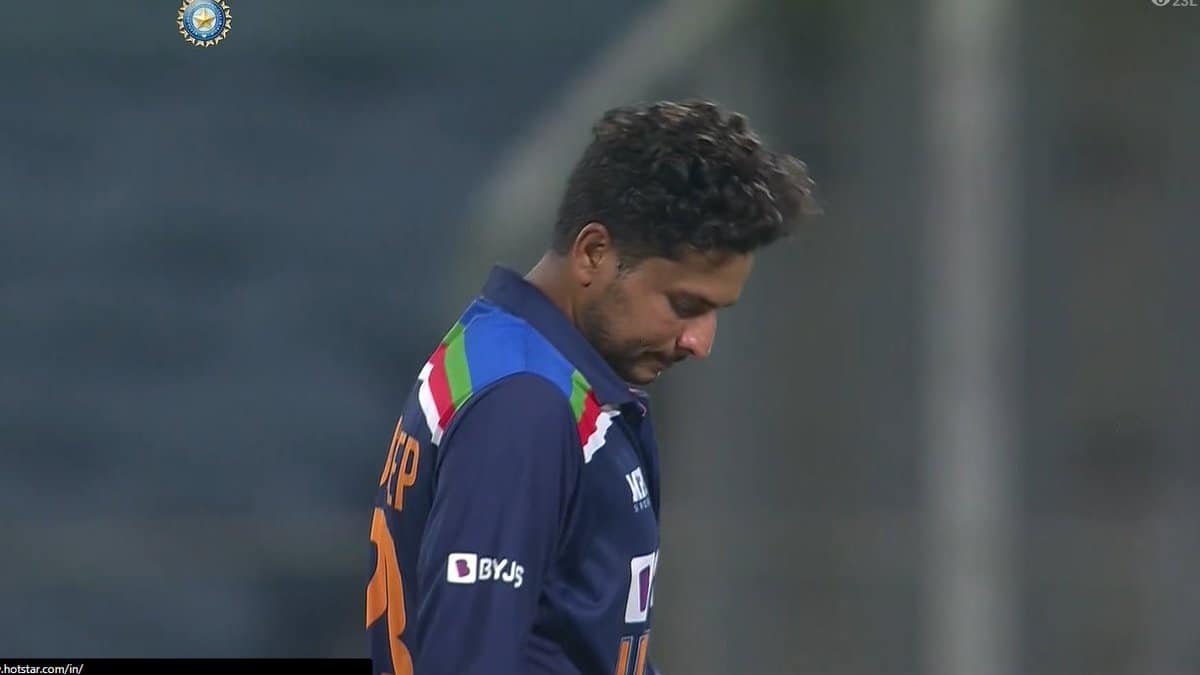 Kuldeep Yadav | Source: Twitter
India wrist-spinner Kuldeep Yadav has admitted that he misses former Indian captain MS Dhoni's guidance from behind the stumps as the former skipper's retirement has coincided with his dip in form in international cricket.
MS Dhoni, who took retirement on August 15, 2020, has always been of a huge advantage for bowlers, who owed a major part of their success to his valuable inputs from behind the wickets and Kuldeep Yadav was one among them.
However, things went from bad to worse for Kuldeep Yadav when he did not get to play for Kolkata Knight Riders on a spin-friendly Chennai wicket in the now-suspended IPL .
Even the last two seasons have not been a memorable one for Kuldeep – who has played just 14 matches in 2021 as well as 2020 compared to the previous two seasons where he played 16 and 12 matches for the two-time champions.
The 26-year old has got limited opportunities in the past season and was downgraded in BCCI's annual contract.
"I wondered, 'am I that bad?' It's a team-management decision and it would be wrong to go and ask them. I wasn't played in Chennai during the IPL despite knowing it's a turner," Kuldeep said.
I Miss MS Dhoni's Guidance: Kuldeep Yadav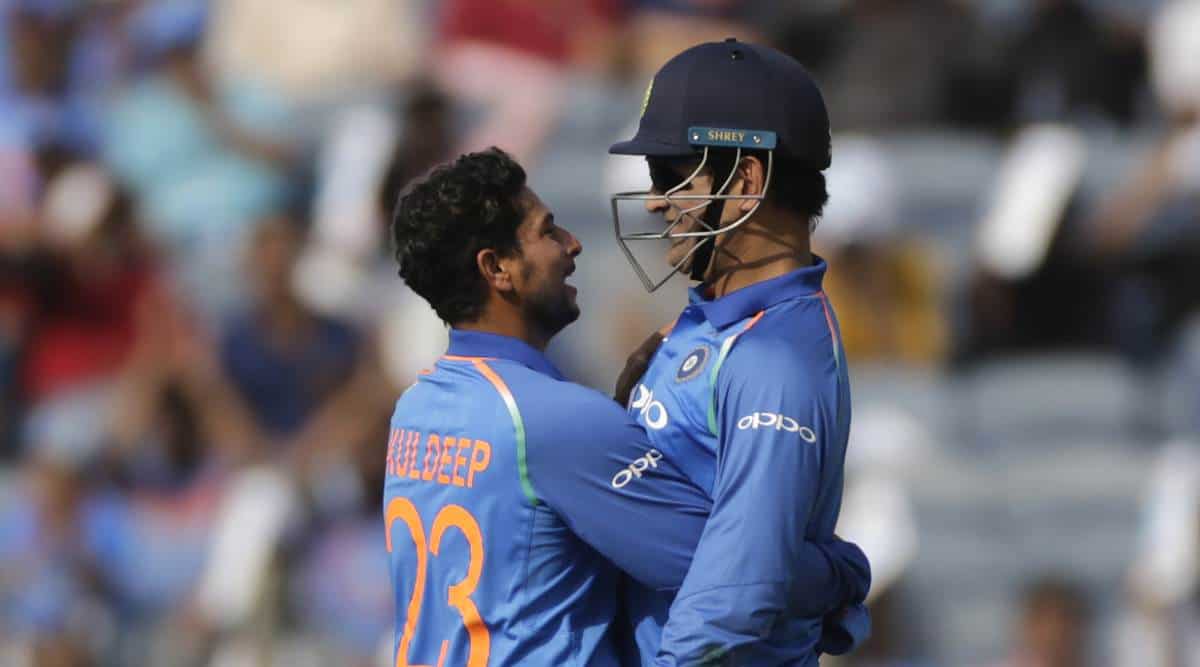 Speaking to The Indian Express, Kuldeep, who has played a lot of cricket under MS Dhoni, said that he misses the presence and guidance of the former India captain from behind the stumps.
"Sometimes I miss that guidance because he (Mahi) has great experience. He used to guide us behind the wicket, kept screaming! We miss his experience," he added.
The 26-year old hopes that Rishabh Pant gains it as the more he plays, the more he would attain it. Kuldeep also felt that every bowler requires a sound partner to respond from the other end.
"Rishabh is there now, the more he plays, the more input he will give in the future. I always felt every bowler needs a partner who can respond from the other end," he said.
Kuldeep went on to highlight how till the time Dhoni had not retired, both him and Chahal had been playing together. He said a wrist-spinner like him loves bowling with partners and pointed out that Yuzvendra Chahal and he haven't played a lot together since MS Dhoni retired from international cricket.
Notably, Kuldeep and Chahal have spoken in the past about the impact wicketkeeper Dhoni has had on their games.
"When Mahibhai was there, I and Chahal were playing. Ever since Mahibhai left, Chahal and I haven't played together. I played only a handful of games after Mahibhai left. I must have played ten-odd games. I had even taken a hat-trick. If you look at the performance as a whole, it will look pretty decent but if one breaks it up then my performance sometimes can look not up to the mark. One has to also look at the opposition we are playing against," Kuldeep added.
Deep Dasgupta Not Happy With Kuldeep Yadav's Exclusion From The Squad
As the selectors ignored Kuldeep for the tour of England, former Indian wicketkeeper Deep Dasgupta threw his weight behind the wrist-spinner opining that his skillset was unique and he needed some backing.
"But I am a little surprised. Obviously, his arc has gone down, his performances have gone down. I still believe that his skill set is very unique. And we need to keep investing in him. I understand why he is not on the side, because of his performance. I still believe he is young. He has a lot of cricket left in him and he should not be left in the lurch, let to be on his own. We must back him," Deep Dasgupta told Sports Today.