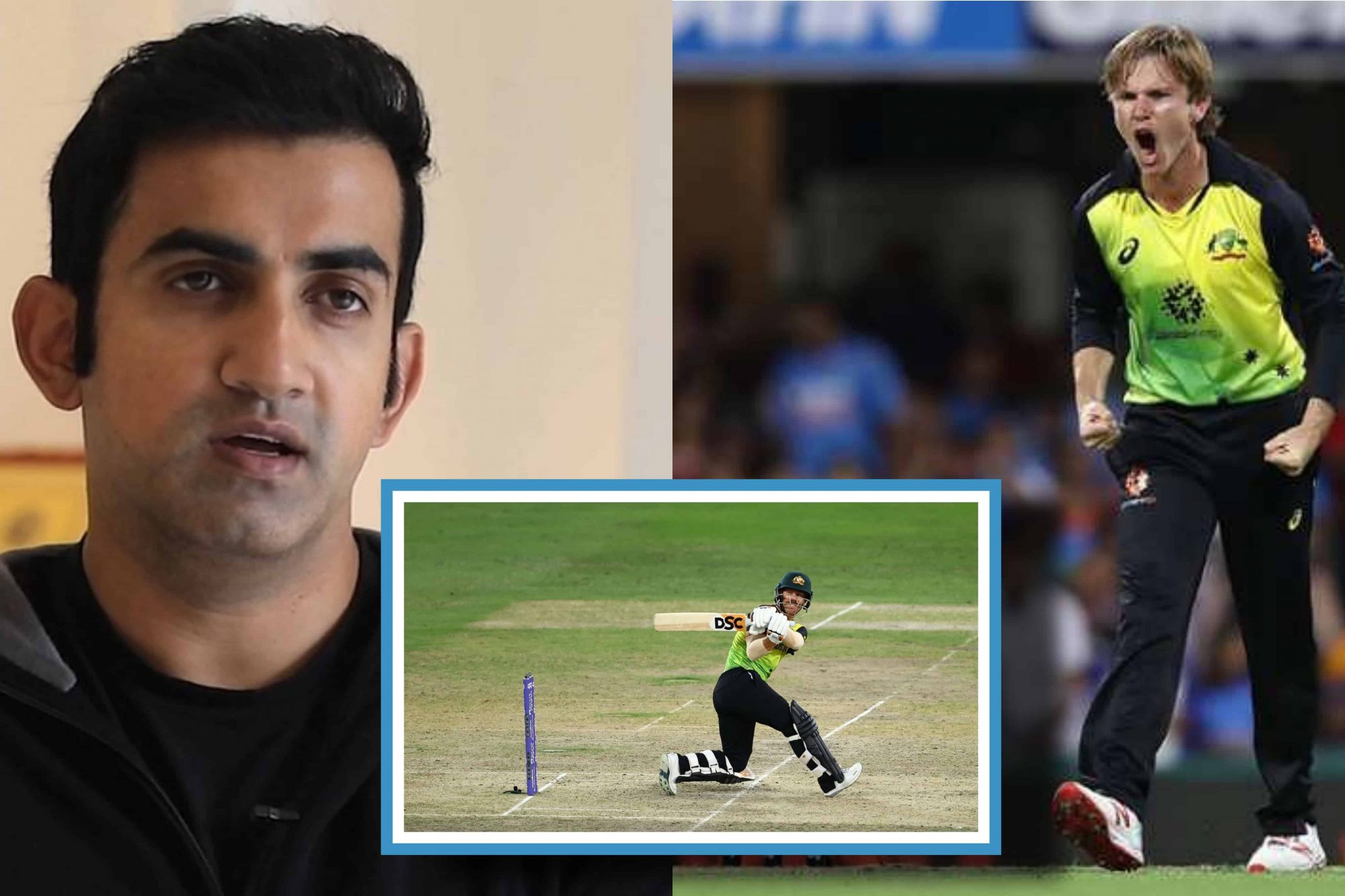 Adam Zampa & Gautam Gambhir | Source: Twitter

Australian spinner Adam Zampa has hit back at former India cricketer Gautam Gambhir on latter's view on David Warner hitting a six off a ball that bounced twice during Thursday's semi-final against Pakistan.
In the semi-final 2 clash of the ICC Men's T20 Cup 2021 between Australia and Pakistan at Dubai International Cricket Stadium, David Warner went on to smash a six off Mohammad Hafeez's ball that slipped out of his hand and bounced twice and was adjudged a no-ball by the umpire.
The incident caught an attention of cricket fraternity as various opinions are coming up on the same shot and former Indian cricketer Gautam Gambhir gave a controversial statement by calling it "a pathetic display of the spirit of the game" by David Warner.
Zampa, while speaking to ABC Grandstand podcast, reckoned that Warner had every right to hit the shot off a double-bounce delivery by Hafeez, which Gambhir and a few other cricket experts had termed as against the 'spirit of the game'.
"It's an interesting take from Gautam Gambhir. I am not 100 percent sure if he would have hit it outside the circle but it's a pretty big effort for David Warner to hit it 110 metres and I think he had every right to," Zampa said on the podcast.
Earlier, Gambhir shared a tweet about the shot, calling it a "pathetic display of the spirit of the game" by Warner.
Zampa was further asked what would he had done if he has been on the receiving end of something like that as a bowler. To this, the spinner added that he hasn't been ever in such situation and hopefully, it never happens in the future too.
"It has never happened to me and I hope it never does (On being asked he would Mankad a batter). Mankad's an interesting one. I haven't done it but I won't say I won't either. Watch out if you are on the non-striker's end," Zampa added.