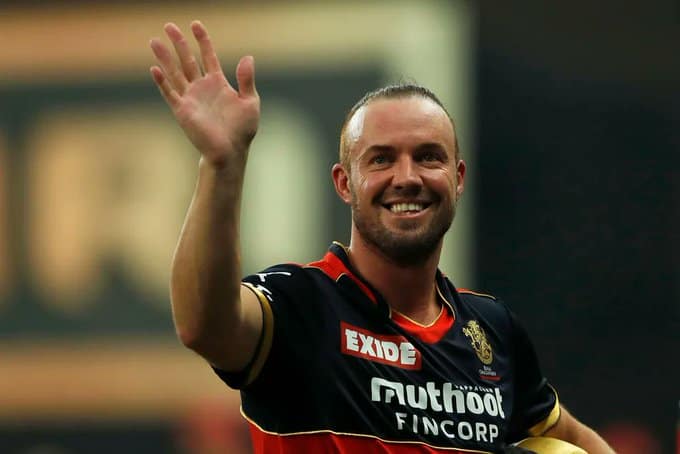 AB de Villiers | Source: Twitter
Former South Africa batter and legend, AB de Villiers arrived in India on Thursday, 3 November to chat with the Royal Challengers Bangalore (RCB) about his future with the franchise in the Indian Premier League (IPL).
De Villiers, one of the greatest to play the game, announced his retirement from all forms of cricket, including IPL, after the 2021 season. However, later he revealed that he would like to associate with the franchise in whatever capacity possible.
Earlier in May this year, AB de Villiers during an interview had said:
'I'm delighted that Virat has verified that. To be honest, we have not yet made up our minds. I will definitely be around IPL next year but don't know in what capacity but I'm looking forward to returning".
De Villiers also took to his official Twitter handle to share an update on his arrival in Bangalore:
"Just checked in to the ITC Royal Gardenia for the first time in many years! So many great memories flowing back. Also been told this is my 25th time checking in here. Tele is on and ready for the Pak/SA game. Go Proteas."
Earlier, on Thursday, November 3, the official Twitter handle of RCB shared a video of the South African legend, where he revealed that he arrived in Bangalore to discuss his future with the IPL franchise:
"I am here to have a chat with the RCB guys about this year's IPL," de Villiers said in the video.
De Villiers has been a vital player for RCB over the years. He was also included in RCB's Hall of Fame earlier this year and it will be intriguing to see what role he would be given by the Red Army in the cash-rich league.