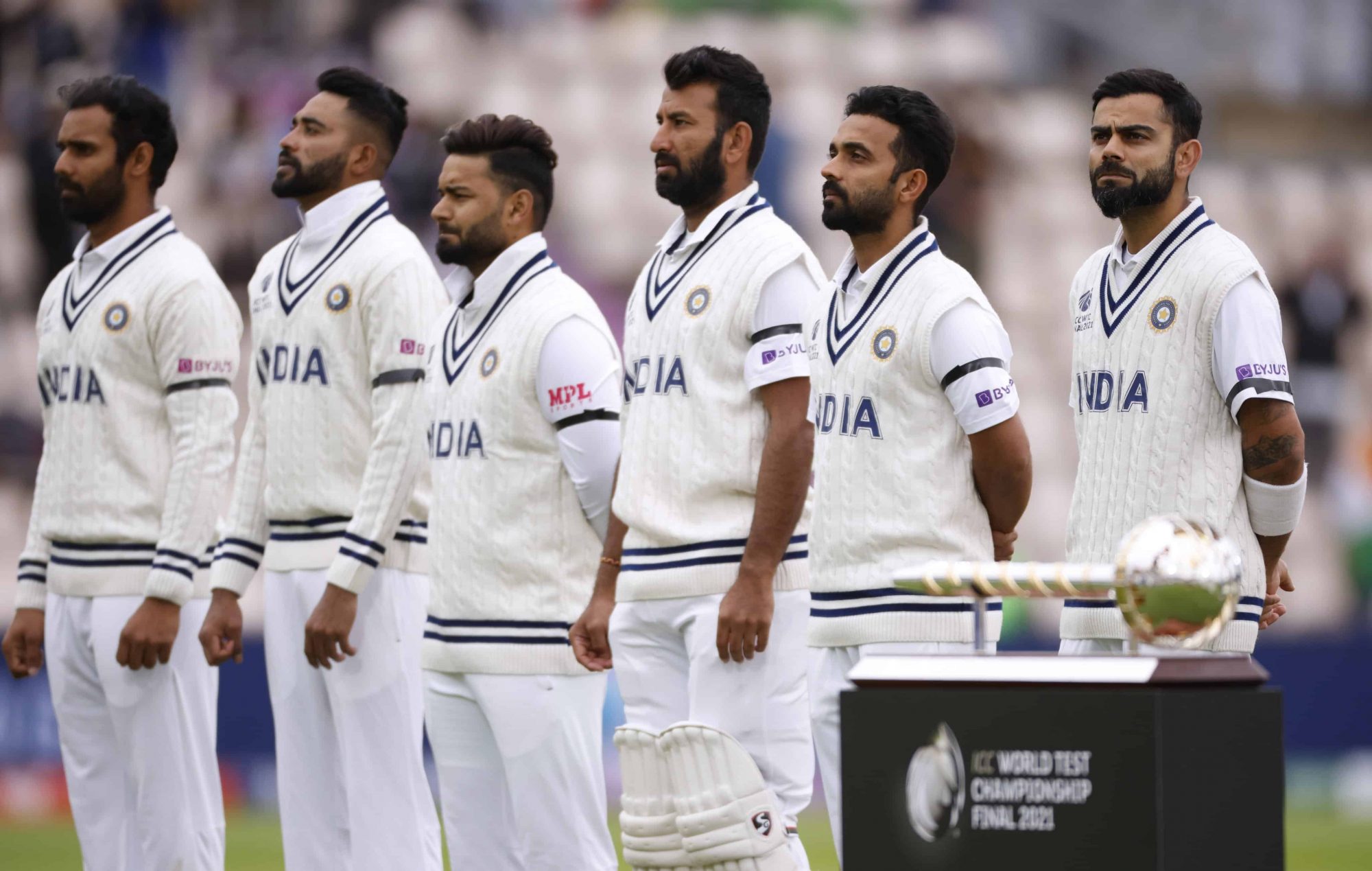 Team India | Source: Twitter
After 686 days, 59 matches, 2132 innings, 54873 runs and 1815 wickets, we are finally here, witnessing a mega clash between India and New Zealand at Southampton. New Zealand have won the toss and opt to the bowl first. Offered to bat first, team India is sporting black armbands.
While many already know the reason, few are still curious about the black armbands Indian players are wearing. Actually, Indian team has come up with the gesture to offer their respect to the country's ace sprinter Milkha Singh who passed away yesterday.
Marking one of the darkest days in Indian sports, 1958 Commonwealth Games gold medalist and independent India's first sporting icon Milkha Singh took his last breath on June 18, 2021. Aged 91, Singh contracted the COVID-19 virus a month ago and was admitted to a private hospital in Mohali on May 24.
Five days ago, Milkha's wife, Nirmal Kaur, a former India volleyball captain, had lost her battle with the virus at the same Mohali hospital where the legendary runner breathed his last.
Earlier, ahead of Day 2 of the ongoing World Test Championship (WTC) Final, Virat Kohli also took to social media to pay tribute to legendary sprinter Milkha Singh. Taking to Twitter, Kohli wrote, "A legacy that inspired a whole nation to aim for excellence. To never give up and chase your dreams. Rest in Peace #MilkhaSingh ji Folded hands. You will never be forgotten."
Talking about the mega battle, India have got a good start after being invited to bat first. Both openers, Rohit Sharma and Shubman Gill have been looking good so far as the Dukes' ball is yet to swing. The Indian team didn't change their playing XI for the WTC final despite a drastic change in conditions. On the other hand, New Zealand have decided to go into the WTC final without any spinner in their side.