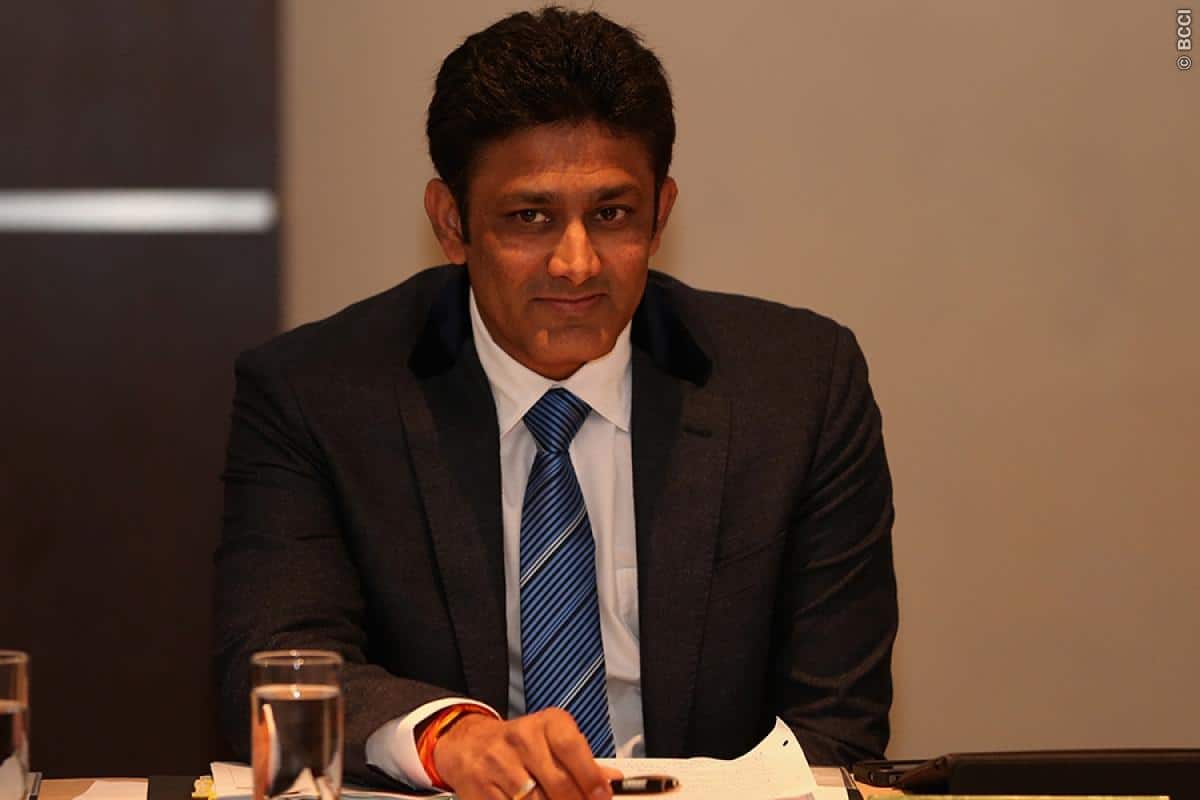 Anil Kumble | Source: Twitter
Former Indian spinner and coach Anil Kumble feels that India has to win the First Test of the 4-Match series in order to repeat the same they did in 2018-19 against Australia. They won the four-match series 2-1 and lifted the Border Gavaskar Trophy in 2018-19.
At the same time, Kumble also feels that with Steve Smith and David Warner back in the Australian side, it is going to be more difficult this time. Also, Virat Kohli's absence in the last three Tests will impact the team.
He firmly believes that India will need to start well this time around and that means to win the pink-ball Test in Adelaide.
"Since India is starting the Test series with a pink ball, that'll be the biggest challenge. If we can stay ahead in the first Test match then India has a great chance to repeat what they did in the last Australia tour," Anil Kumble said while speaking at a webinar on Thursday, organised by L&T Financial Services Mutual Fund's annual conclave 'The Winner's Circle'.
"Although with [Steve] Smith and [David] Warner coming back and then Virat [Kohli] missing the three-Test matches will obviously be a big factor for India. But having said that, there's enough ability within the team, be it batting or bowling," he added.
Notably, Virat Kohli will feature only in the first Test, starting from December 17 in Adelaide and will miss the last three Tests as he is scheduled to fly back to India to be with his wife Anushka Sharma who is going to give birth to their first child in January.
Our Bowlers Are a Good Match For The Australians: Anil Kumble
The former Spinner further added that India has the bowlers to match the hosts this time around.
"The bowling – we probably match our fast bowling to their fast bowling. The batting again matches, [but] I think we are ahead [of Australia].
"So if we can get ahead in the pink-ball Test match, which obviously is Australia's strength. They have done really well in Adelaide whenever they have played a pink-ball Test.
"So if India can sort of get ahead against Australia in the first Test, then I will back India. But if that doesn't happen, then it is going to be a tough ask without Virat as well in the next three," Kumble said.
This will be India's second day-night Test match having won their first, played at the Eden Gardens in November 2019 against Bangladesh. Australia has played seven such Tests and has won all of them including four at the Adelaide.