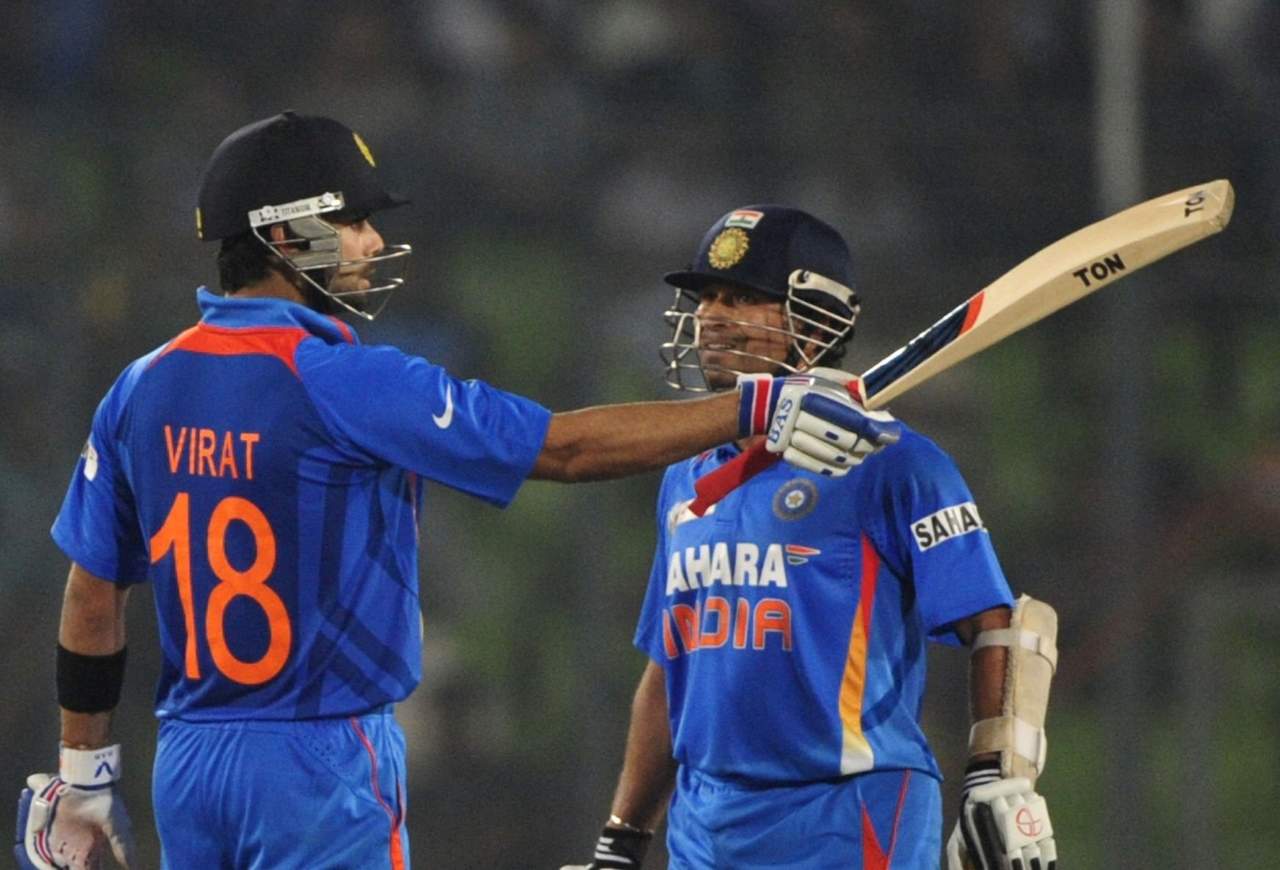 Virat Kohli & Sachin Tendulkar | Source: Twitter
Former England captain Nasser Hussain shared his opinion on whether Master Blaster Sachin Tendulkar or Chase Master Virat Kohli deserves the title of the Greatest of All Time (GOAT) in One-Day Internationals.
Nasser Hussain played it smart by designating both Sachin Tendulkar and Virat Kohli as the GOAT, stating that he would choose Sachin Tendulkar to bat first and Virat Kohli to chase, given his chasing prowess.
Virat Kohli is on the verge of surpassing Sachin Tendulkar's iconic record of the most ODI centuries, needing just two more centuries to achieve this milestone. He came close in India's recent World Cup match against New Zealand in Dharamshala, falling just five runs short of his 48th ODI century.