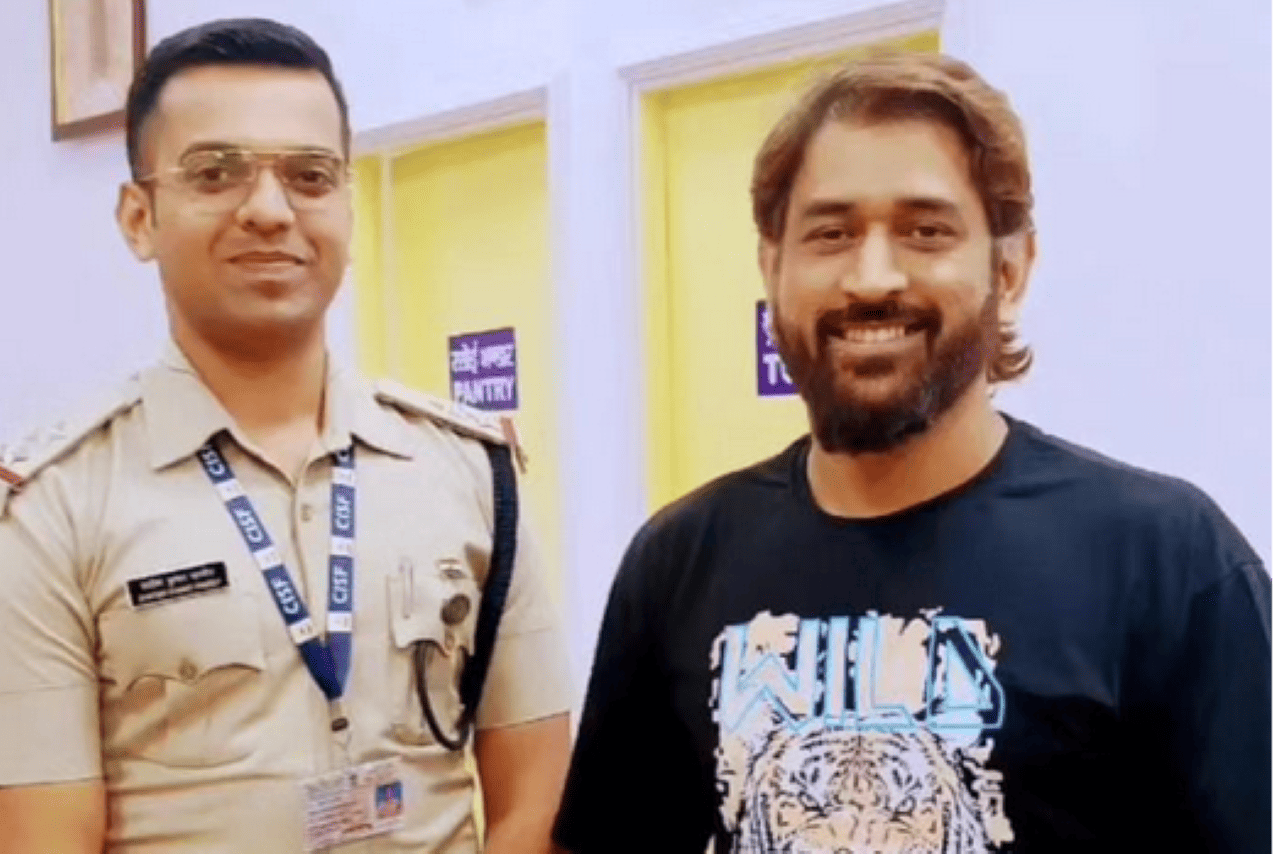 MS Dhoni with CISF officer | Source: Twitter
Former India captain MS Dhoni is celebrated for his remarkable humility and grounded persona. It's no wonder that he holds a special place in the hearts of cricket fans, thanks to these very qualities.
The pages of time are filled with incidents highlighting MS Dhoni's humility, and akin to those instances, CISF officer Satish Pandey narrated his own encounter with Dhoni after a recent meeting.
Pandey told the story of bumping into MS Dhoni at the fancy VIP lounge in Ranchi airport. He shared how Dhoni's welcoming demeanour and genuine smile left an immediate impression on him. Pandey also mentioned their discussion on life skills and strategies for handling challenges.
"In discussing challenges, he revealed his unwavering spirit: 'The never-lose-hope feature is inbuilt in me as a sportsman.' This statement encapsulated his resilience and determination. As our conversation drew to a close, I expressed my gratitude for his precious advice," the CISF officer wrote.
"This meeting was brief, but its impact on me was immeasurable. Dhoni sir's humility, wisdom, and genuine demeanour left an indelible mark on my outlook on life. I left the VIP lounge feeling both inspired and blessed," he added.
You can read the entire story here: