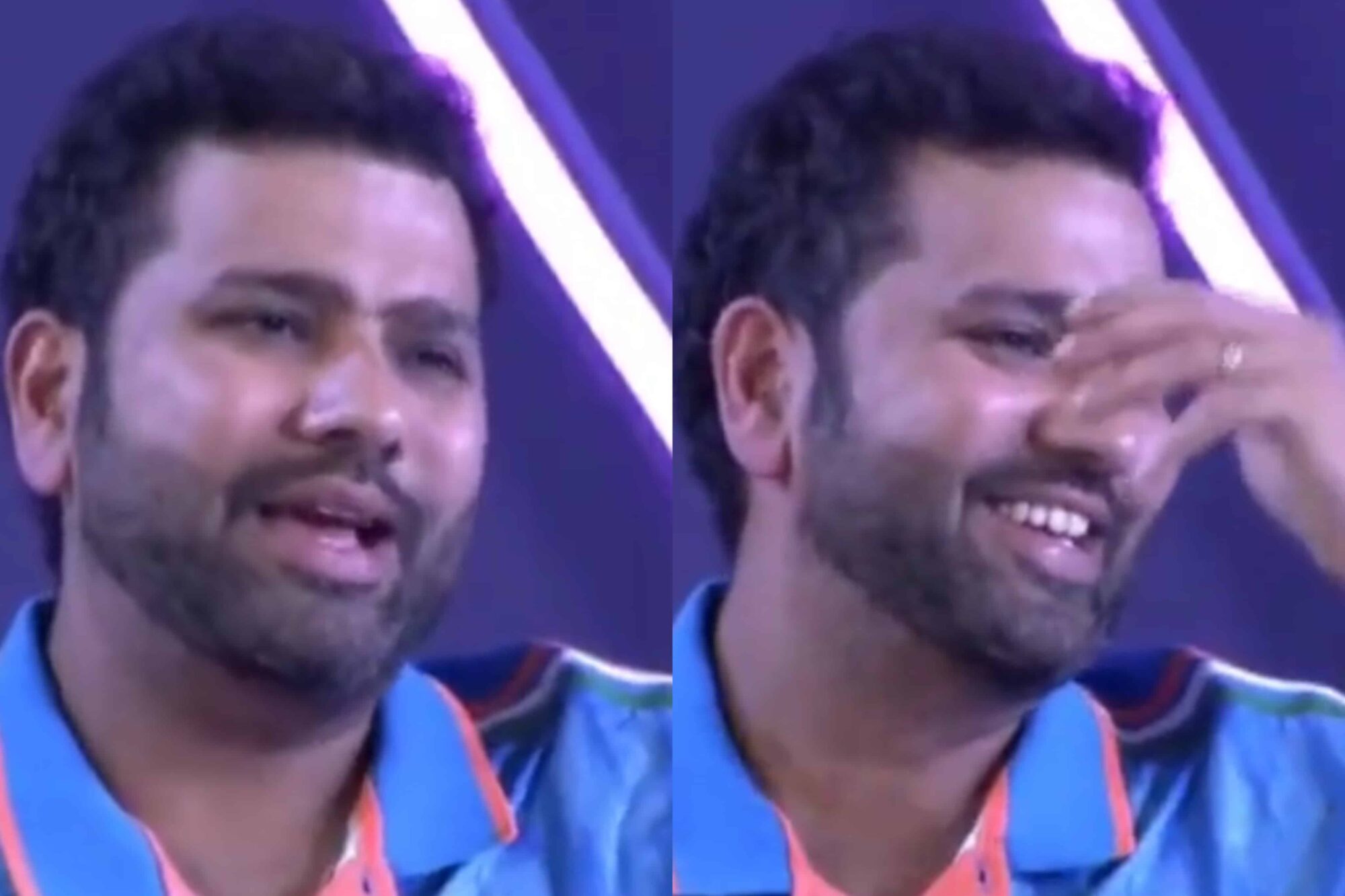 Indian captain Rohit Sharma | Source: X.com
The ICC World Cup 2023 is just around the corner, with the first match scheduled for October 5 at Narendra Modi Stadium, Ahmedabad. It will see England, the current champions, facing off against New Zealand, who were the runners-up in the previous edition of the quadrennial tournament. 
Before the much-awaited tournament, the captains of the 10 participating teams gathered in Ahmedabad for a press conference referred to as 'Captains Corner,' where journalists had the chance to ask about various aspects of the competition and other details about the teams.
Meanwhile, a journalist posed an interesting question to Rohit Sharma, the captain of the Indian cricket team, and his reply left everyone in laughter.
The journalist asked about Rohit's thoughts on England being awarded the World Cup trophy in the 2019 final, even though the final match and then superover between England and New Zealand ended in a tie. 
In a humorous response, Rohit Sharma said, 'I'm not the one making decisions, it's not my job to announce the winner.' The video of this conversation is now getting viral on social media: 
Talking about the 2019 World Cup final, the match between England and New Zealand ended in a tie after both teams had batted their 50 overs – New Zealand getting 241/8 and England responding with 241.
The Super Over, in operation for the first time in a World Cup final, also finished in a tie, both teams scoring 15 each, which led to the count of boundaries and according to which England had scored more boundaries so they were announced as the winner of the quadrennial tournament.