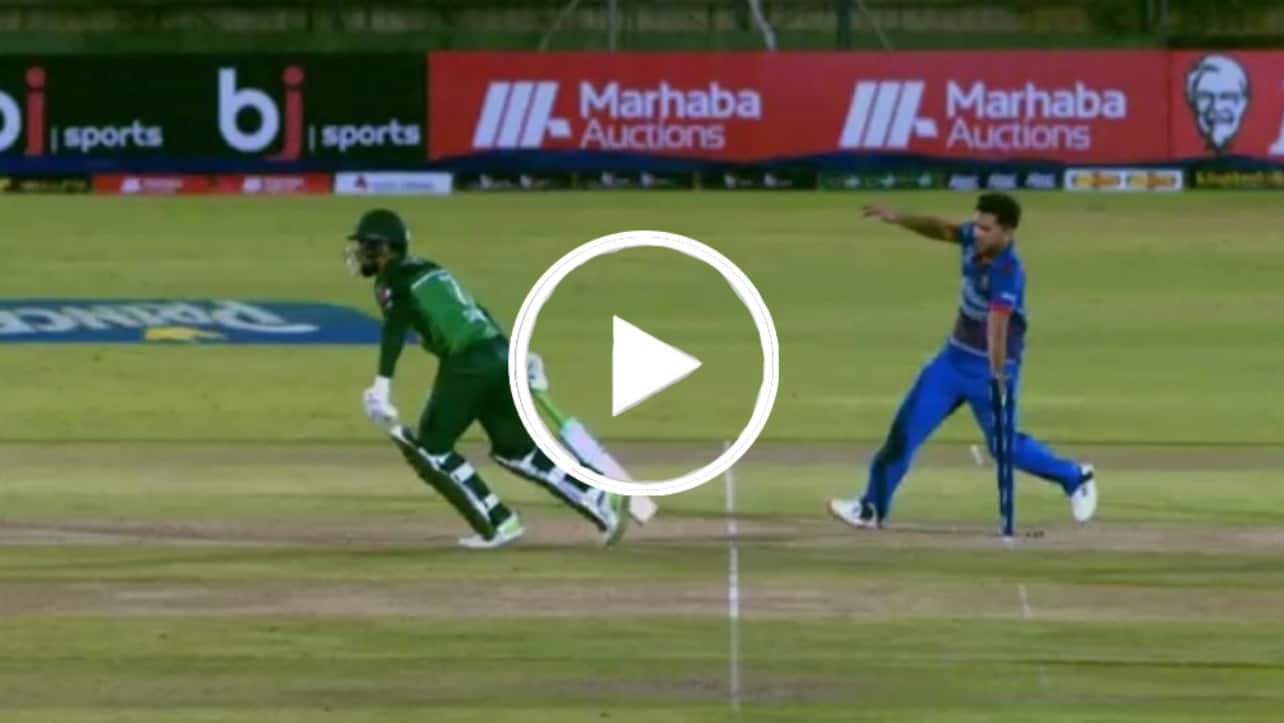 Fazalhaq Farooqi Executes 'Mankad' Run Out to Dismiss Shadab Khan | Source: Twitter
In the second ODI between Afghanistan and Pakistan, left-arm seamer Fazalhaq Farooqi showcased his fielding prowess by running out Shadab Khan at the non-striker's end. Farooqi dislodged the stumps during his run-up, catching Shadab Khan off-guard.
The all-rounder, who scored crucial 48-runs for Pakistan, didn't throw any tantrums, but he was clearly shaking his head on the way out as the third umpire confirmed the dismissal, checking the instant replay.
Watch Video:
The Men in Green felt the pinch when Shadab Khan departed, yet Naseem Shah stole the spotlight, driving the win home with a boundary. Haris Rauf played his role, adding 3 runs in the dramatic final over, allowing Pakistan to pull off the win with a ball remaining.
Pakistan took an unbeatable 2-0 lead in the three-match ODI series against Afghanistan in Sri Lanka. The third and final match of the series will be played on August 26 at R. Premadasa Stadium, Colombo.