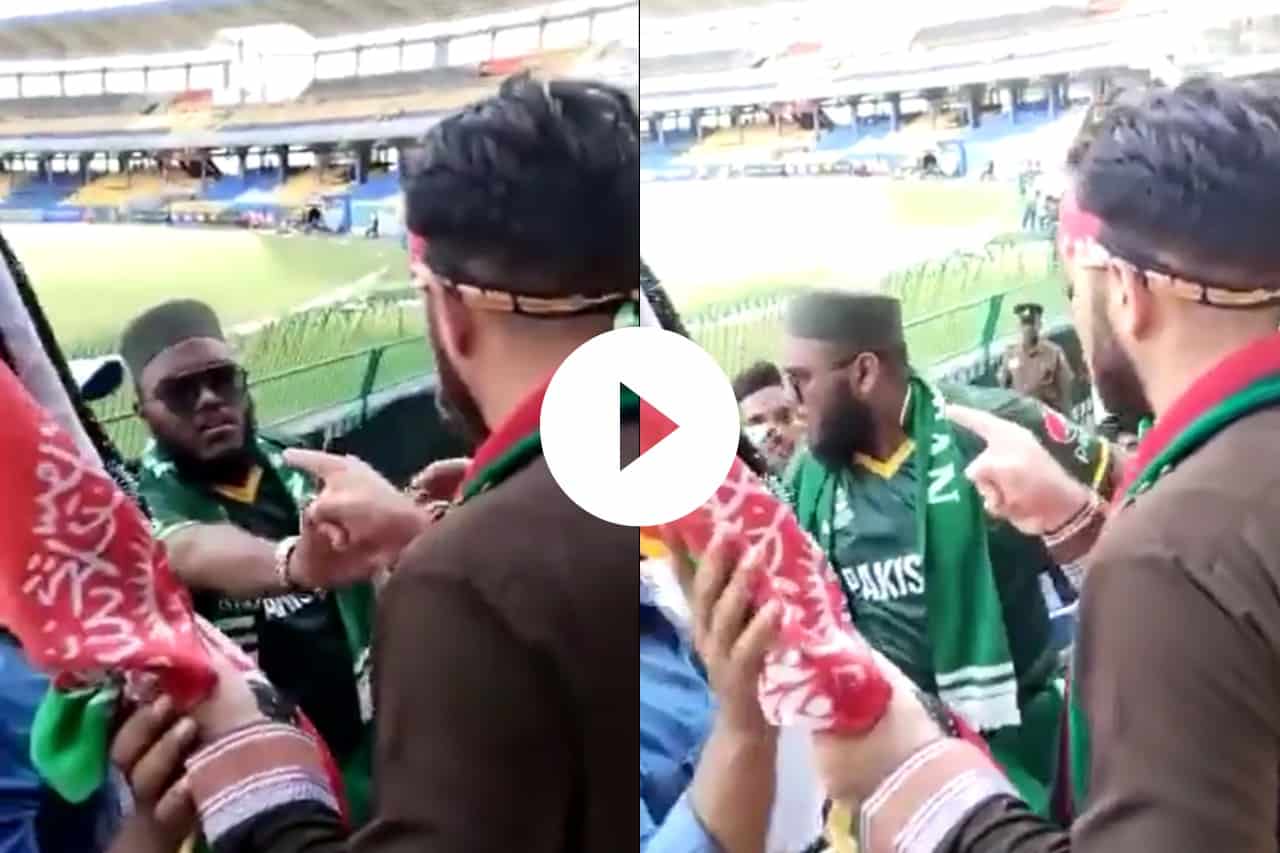 Fans Fight After Afghanistan's 3rd ODI Loss to Pakistan | Source: Twitter
Following the iconic cricket rivalry between India and Pakistan, a new chapter of excitement has opened up in the cricketing world—this time involving Afghanistan and Pakistan.
The matches between these two teams in recent years have been far from ordinary. Whether it's the memorable incident of fans throwing chairs during last year's Asia Cup or the intense verbal clashes between Afghan and Pakistani players, this rivalry is gaining momentum.
The story continued during the third and final ODI between Afghanistan and Pakistan at Premadasa Stadium in Sri Lanka. The passionate fans of both teams once again got into a heated verbal argument. The video of the altercation is now going viral on social media.
Watch Video: Fans from Pakistan and Afghanistan Clash in 3rd ODI
Speaking of the match, Pakistan defeated Afghanistan by 59 runs in the third and final ODI, securing a clean sweep. Both teams will soon be back in action for the upcoming 2023 Asia Cup season.