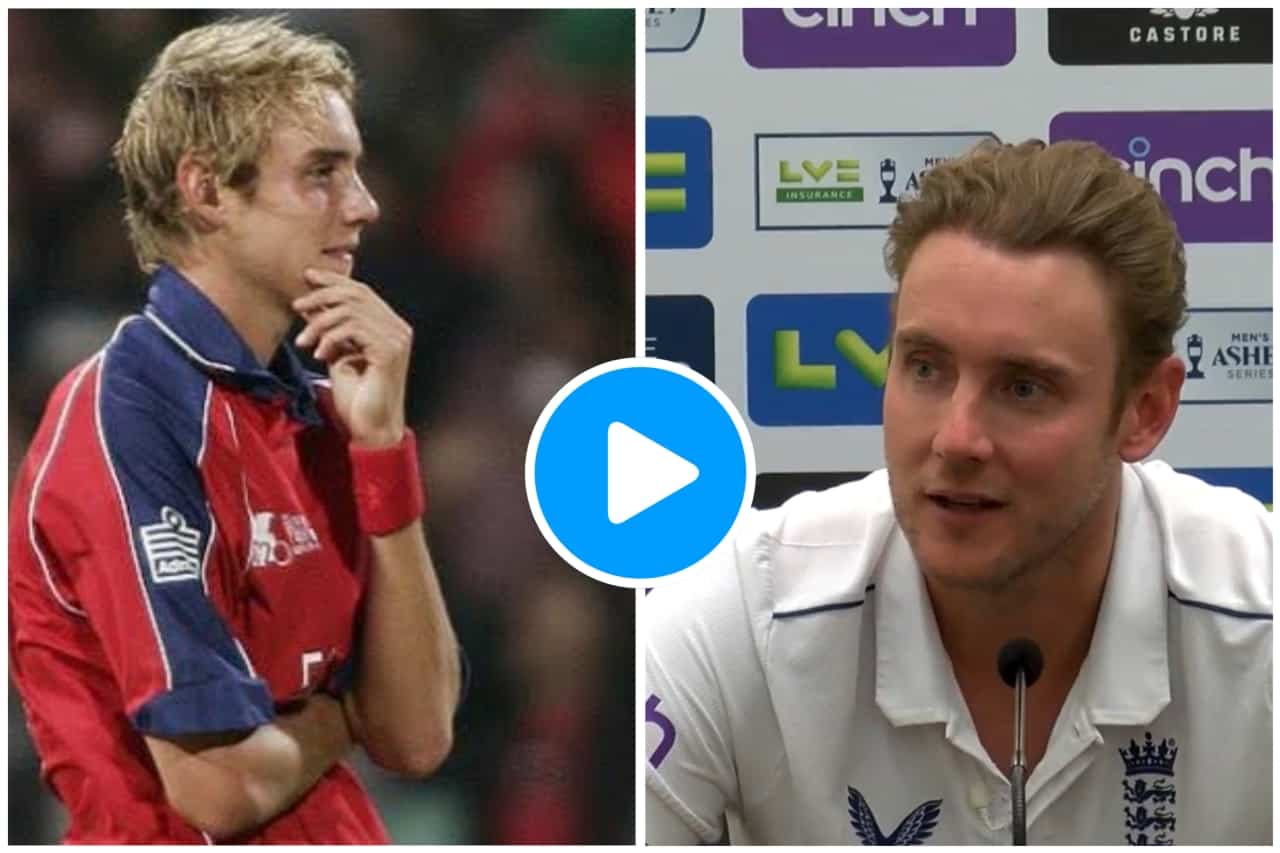 Stuart Broad Recalls 2007 World Cup Incident of 6 Sixes
England's star pacer, Stuart Broad, created a buzz in the cricketing world by announcing his retirement from international cricket after the conclusion of the ongoing Ashes 2023 series, marking the ongoing Test match as his final international appearance.
Broad, having recently achieved the milestone of 600 Test wickets [now on 602 wickets] is one of England's finest bowlers to have played Tests and has been spearheading the pace attack for the Three Lions alongside James Anderson ever since he made his Test debut in 2007.
Like any other player, Stuart Broad has experienced his fair share of highs and lows in his career. One unforgettable moment etched in the minds of many, especially Indian fans, is when Yuvraj Singh smashed him for six consecutive sixes on six deliveries during the 2007 T20 World Cup at the Kingsmead in Durban.
Reflecting on that incident, Stuart Broad, in the press conference after the end of the third day's play, revealed that the hammering he received from Yuvraj Singh in the marquee event served as a big lesson, which eventually helped him evolve and grow as a better bowler.
"Yeah, it was obviously a pretty tough day. What would I have been: 21, 22? [22] I learnt loads. I pretty much based a whole mental routine through that experience knowing that I was left very short as an international performer at that moment. I'd rushed my preparation. I didn't have any sort of pre-ball routine. I didn't have any focus, particularly, and I started building my 'warrior mode' that I call it after that experience," said Broad.
"Ultimately, of course, I wish that didn't happen. I think what really helped me was it was a dead rubber, so it didn't feel like I'd knocked us out of the World Cup or something. But I think it steeled me up to make me the competitor I am to this day and has driven me forward a huge amount," he added.
He is currently the fifth-highest wicket-taker in Tests with 602 scalps at an average of 27.66, Apart from Test matches, Broad has also represented England in 121 ODIs and 56 T20Is, where he ended up picking 178 and 65 wickets respectively.