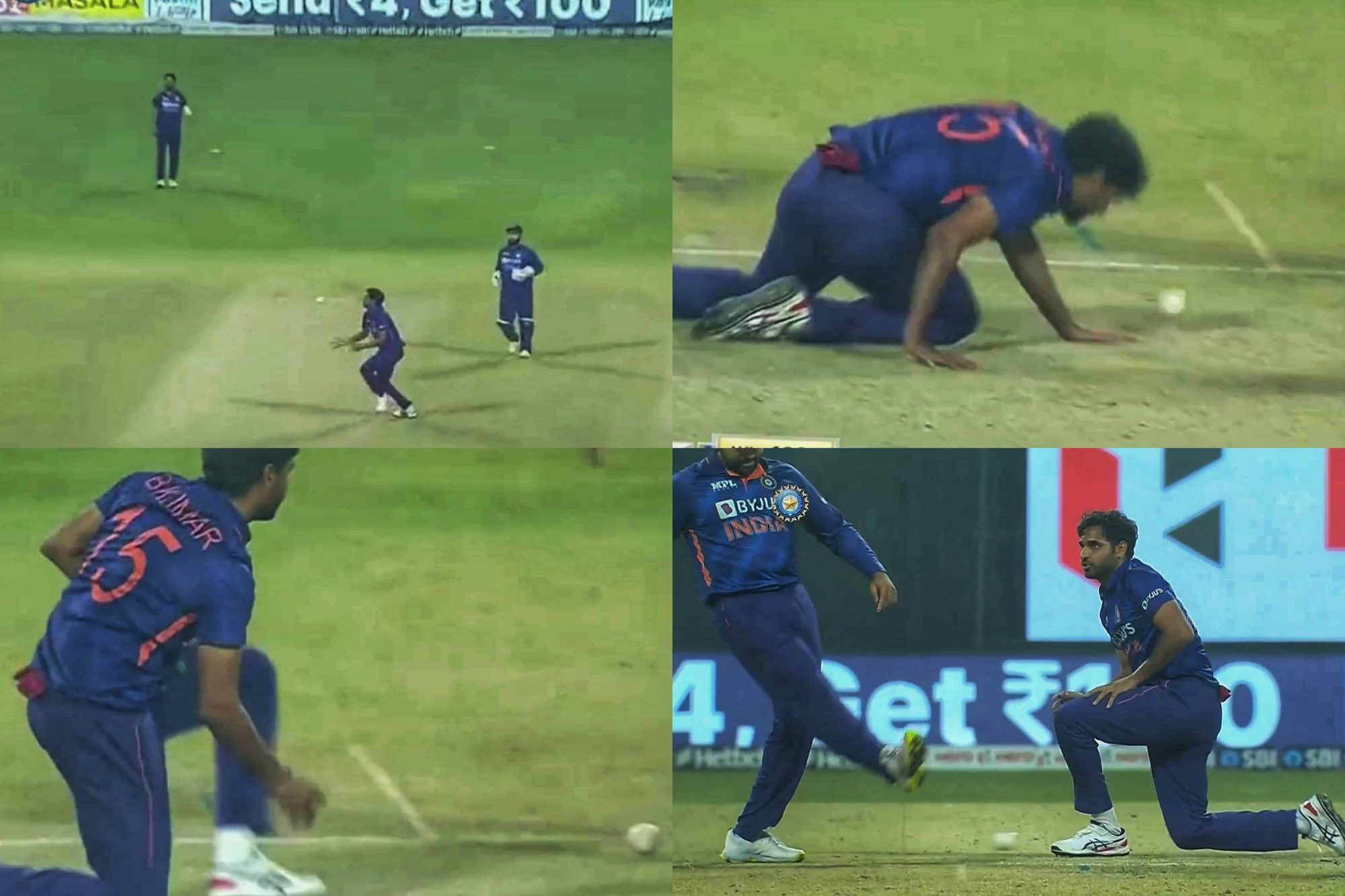 Source: Twitter
Indian white-ball captain Rohit Sharma looked disappointed after Bhuvneshwar Kumar dropped a catch during the second T20I of the three-match T20I series between India and West Indies on Friday, February 18 at the Eden Gardens, Kolkata.
In the 16th over of the West Indies' chasing, the Indian pacer bowled a short length delivery outside off and Powell tried to smash it over the long-on but ball didn't come well on the bat and as he ended up toe-edging it straight up in the air and Bhuvneshwar Kumar looked all set under the ball but unfortunately ball popped out of his hands.
Rohit Sharma, who was standing near Bhuvneshwar was heavily disappointed with the dropped catch and he kicked the ball in frustration and ended up conceding an extra run as the West Indies batters ran for the overthrow.
Watch Video: Rohit Sharma Kicks The Ball Furiously After Bhuvneshwar Kumar Drops Rovman Powell's Catch:
Here is how Twitter reacted to the incident.
As long as the match is concerned, India won it by 8 runs. Both the nations will now play the dead rubber on Sunday at the same venue, Eden Gardens in Kolkata.