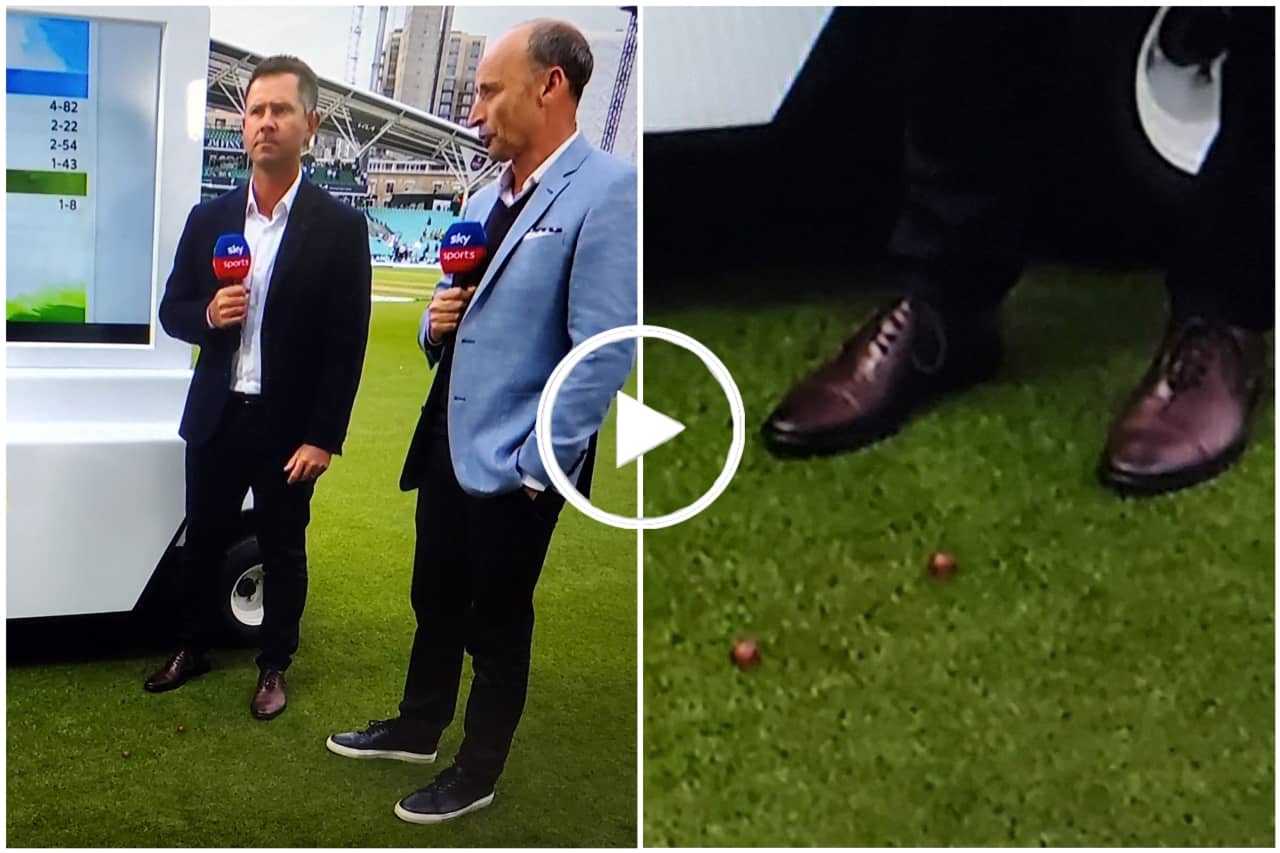 Ricky Ponting Angery as England Fans Throw Grapes at him
Former Australia captain and legend Ricky Ponting faced an unfortunate incident at the end of the opening day of the 5th Ashes Test in London.
As Ponting diligently performed his duty, sharing his expert views on the day's proceedings as an analyst for Sky Sports, he was left absolutely fuming as an unruly England crowd at The Oval pelted grapes at him.
Although Sky Sports host Ian Ward tried to handle the situation lightly with a laugh, Ponting's fierce gaze sent a clear message that he wasn't at all happy with the behaviour of the disorderly crowd.
Ponting looked visibly furious as he asked the authorities to find out who threw grapes at him. Here's what he told Sky Sports during the broadcast:
"I have just been hit by a grape. I wouldn't mind finding out who that was actually."
Watch Video:
At the start of Day 2, Australia will continue their innings at 61/1, with Usman Khawaja batting at 26 off 75 balls and Marnus Labuschagne at 2 off 23 balls. The visitors trail by 222 runs to secure a lead in the first innings of the Test.
Meanwhile, Australia have already retained the Ashes after the final day of the 4th Test in Manchester last week was washed out due to rain resulting in a drawn match.