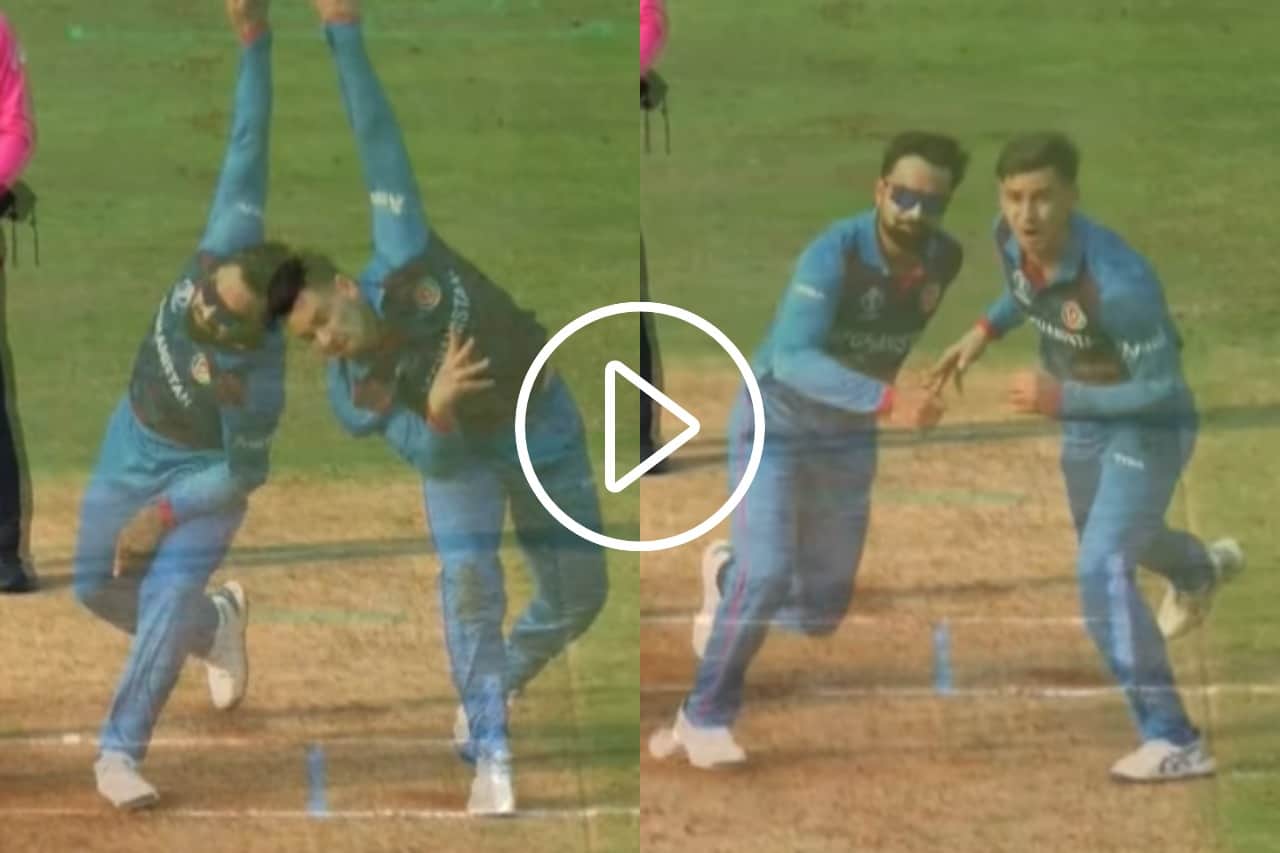 Comparative Analysis of Rashid Khan and Noor Ahmad's Bowling Action | Source: X/Twitter
The two Afghanistan cricketers, Rashid Khan and Noor Ahmed, renowned for their mesmerizing spin and strikingly similar bowling actions, recently spurred the International Cricket Council (ICC) to draw comparisons between their styles on social media.
It all happened during the Afghanistan vs Netherlands match, where the former crushed the Men in Orange by seven wickets. During the Netherlands innings, the ICC dropped a captivating video on their Instagram handle, showcasing Rashid Khan and Noor Ahmad's bowling run-up from the other end.
Watch Video:
This spin duo put on a show, dismantling the Netherlands side, who could only scrape together 179 runs in a game they had to win. As for Mohammad Nabi, the veteran, he claimed three wickets, and the innings had the misery of four runouts.