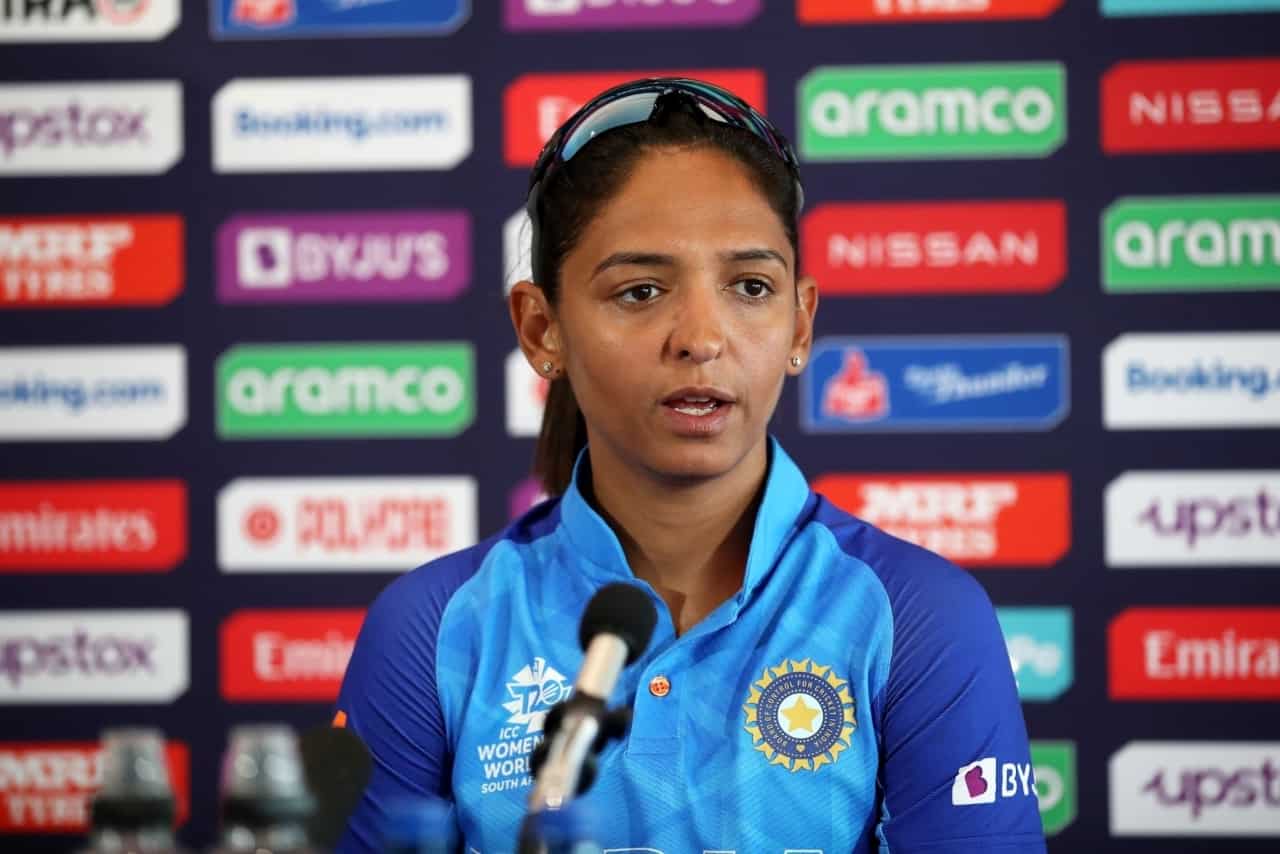 Harmanpreet Kaur | Source: Twitter
Tensions flared during the India vs Bangladesh women's ODI series finale, with Harmanpreet Kaur openly criticising the umpires for their controversial decisions during India's runs chase.
The incident happened in the 34th over of India's chase of 226 when Harmanpreet's dismissal, following Nahida Akter's catch, triggered a heated debate about whether the ball hit the bat or pads.
The umpire's decision to declare her out left Harmanpreet visibly angered, leading to her aggressive reaction of smashing the stumps with the bat. Even while walking off the field, she gave a thumbs-up reaction to the cheering crowd.
In the post-match conference, she didn't shy away from expressing her disappointment with the umpiring decisions made throughout the series. She mentioned that on their next tour to Bangladesh, they'll be better equipped to handle any controversial calls from the umpires.
"A lot of learning from this game. Even apart from the cricket, the type of umpiring that was happening there, we were very surprised. The next time whenever we are coming to Bangladesh, we'll have to make sure we have to deal with this kind of umpiring and accordingly, we'll have to prepare ourselves," Harmanpreet Kaur said.
There was another curious incident that took place, as reported by ESPNcricinfo. During the trophy-sharing photograph session, Harmanpreet Kaur asked the Bangladesh captain Nigar Sultana to bring the umpires along with them, implying that they were part of the home team.
Watch Video:
However, the Bangladesh captain seemed displeased with this remark and abruptly left the ceremony, walking off the field accompanied by her teammates. She later went on to hit back at Harmanpreet's reaction throughout the match and even after the match. Here's what Nigar Sultana said:
"It is totally her problem. I have nothing to do with it. As a player, she could have shown better manners. I can't tell you what happened, but it didn't feel right to be there [for the photograph] with my team. It wasn't the right environment. That's why we went back. Cricket is a game of discipline and respect," she said.
When asked about the umpiring, Nigar said:
"The umpires wouldn't give her out if she wasn't out. We had umpires from men's international cricket, so they were good umpires. What are they [India] going to say about the caught or run-out dismissals [of which there were six excluding the Harmanpreet and Meghna wickets]? We have respected their decisions. The umpire's decision is the final decision, whether I like it or not. Why didn't we behave in that way [like the India players]?"
The actions of Harmanpreet Kaur during the match received criticism from fans and the cricket fraternity. The situation worsened when a post-match ceremony video went viral, showing her urging the Bangladesh captain to 'bring the umpires with them,' intensifying the discontent.