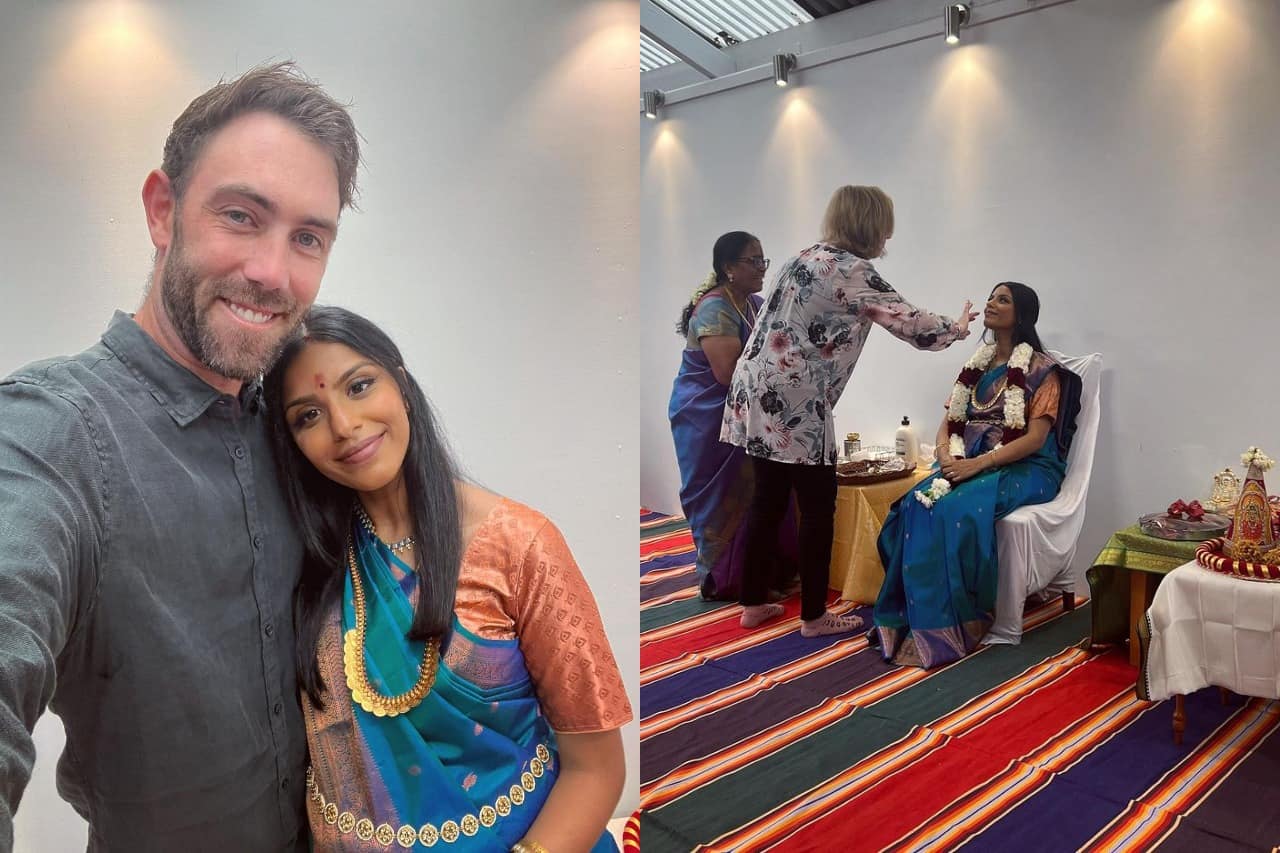 Australian cricketer Glenn Maxwell and his Indian-origin wife Vini Raman recently organised a baby shower event in traditional Indian style.
Vini shared some pictures from the 'Valaikappu Ceremony and Bangle Ceremony' on Instagram Wednesday, July 25.
Sharing pictures from the baby shower, Vini Raman wrote on Instagram:
"Blessing baby Maxwell the traditional way 🥰💙 #valaikappuceremony #bangleceremony."
The Instagram post quickly turned into a sensation, garnering an astonishing 52,000 likes and eliciting an outpouring of over 300 fan comments in a mere 24-hour span.
Maxwell's IPL franchise Royal Challengers Bangalore (RCB) also took to Twitter to congratulate the couple while sharing the good news with their fans.
Check Tweet:
Vini, an Australian of Tamil descent, exchanged vows with Maxwell last year. Having completed her studies in Victoria, she became an Australian citizen. Their first encounter reportedly took place at one of the events of the Melbourne Stars, Maxwell's BBL team.