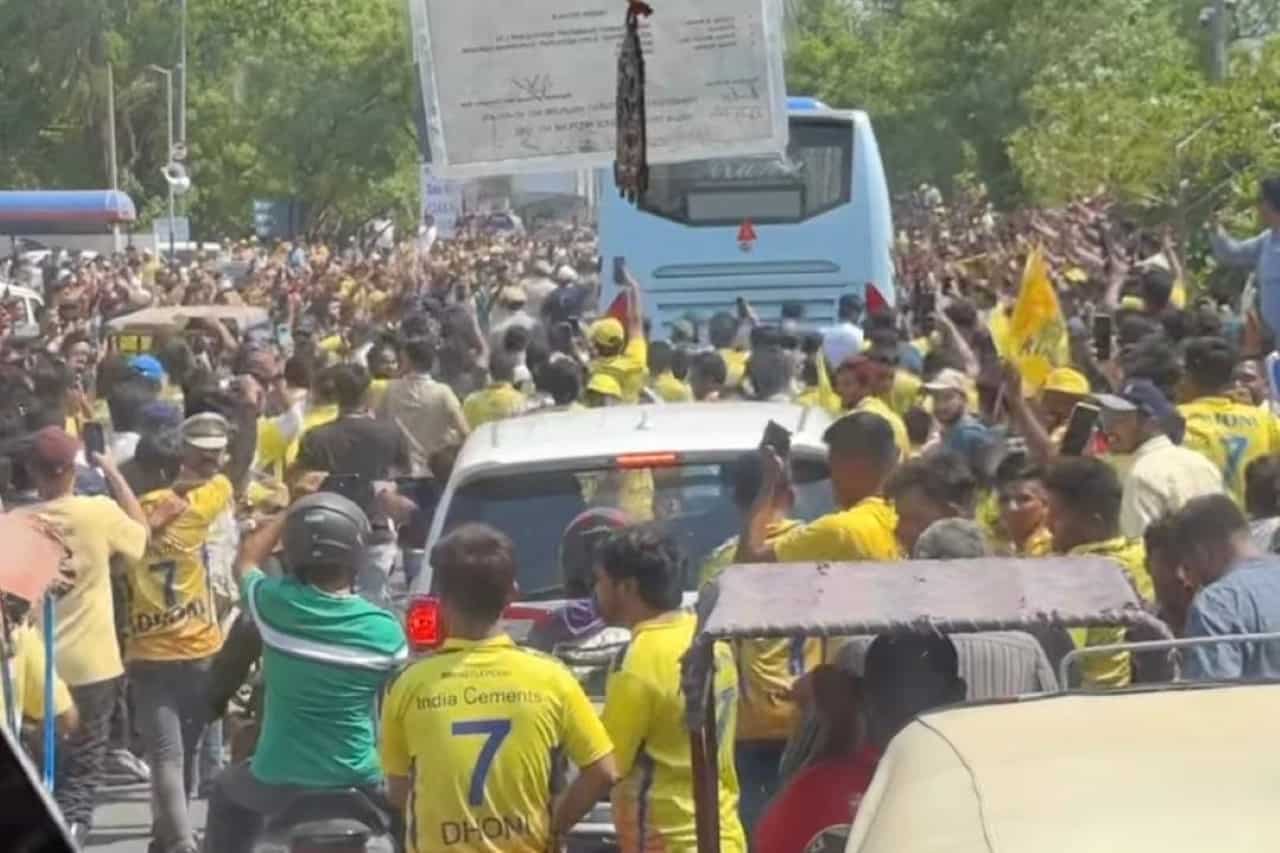 CSK Bus Stuck in Traffic | Source: Twitter
This season of the Indian Premier League holds a special place in the hearts of Chennai Super Kings fans, especially with the swirling rumours that this might be MS Dhoni's final season before retiring. Fans from all corners of the world have flocked to the stadiums, driven by the hope of paying tribute to their cricketing legend and catching a glimpse of him one last time.
One incident worth mentioning occurred when the Chennai Super Kings (CSK) team was heading to Arun Jaitley Stadium for their final league stage match. On a Saturday, as the CSK team's bus made its way to the stadium, it found itself surrounded by a lively and enthusiastic crowd. This unexpected turn of events created a surreal atmosphere, causing a slight inconvenience in entering the stadium.
Sakshi Singh Dhoni, the wife of MS Dhoni, took to her social media platform to share a video capturing the electrifying atmosphere, with the caption "Sending greetings from Delhi! #Yellove."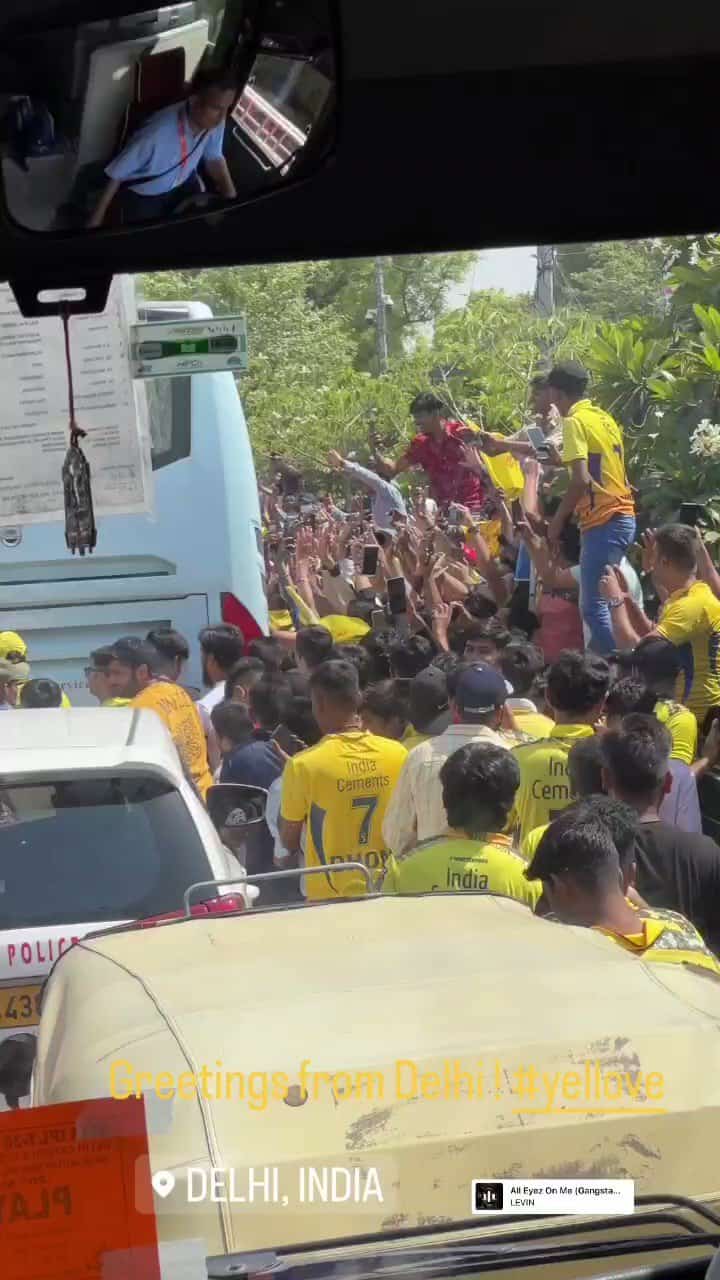 Watch Video:
Chennai Super Kings are currently up against a must-win match against the Delhi Capitals as they strive to secure their spot in the top four and qualify for the playoffs. Currently positioned at the second spot on the points table with 15 points to their name, they have won seven out of the 13 matches played, with one being abandoned due to the rain.