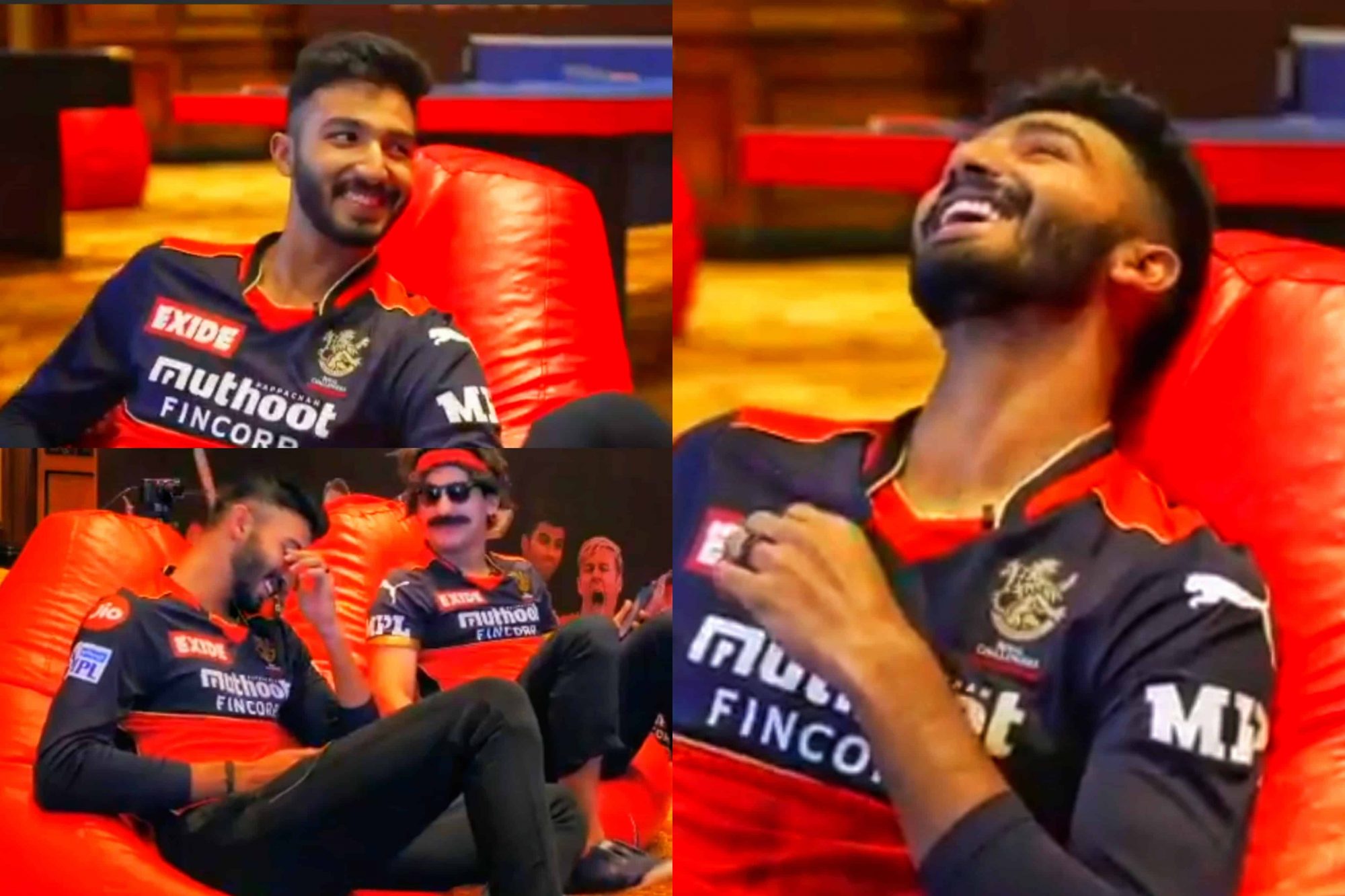 Devdutt Padikkal | Source: Twitter
Devdutt Padikkal, the emerging star of the Royal Challengers Bangalore has recently answered many questions regarding his life or we can say the RCB youngster gave fans some rare insight into his personal life.
Padikkal is currently in a brilliant with the bat. He might have failed to deliver good results in the first two games he has played for RCB this season but from his third game onwards, he has shown what he is capable of. In the 16th match of the ongoing tournament (RCB vs RR), he smashed unbeaten 101 off just 52 balls to take his side over the finishing line.
This 20-year-old Karnataka boy has enough potential to dominate the game in the upcoming years. His records and achievements are already available on the internet. However, one thing which isn't available there is his some personal details.
Netizens make different searches every day. Sometimes it is regarding his record and sometimes it is regarding his girlfriend or wife. While records are easily available, the information about his girlfriend and wife isn't there, which makes fans more desperate.
Meanwhile, talking on the popular RCB Insider channel to the popular Mr. Nags, the young batsman maneuvered expertly around perhaps some of the most asked questions about him including a fan favorite: 'Does Devdutt Padikkal have a girlfriend"
Does Devdutt Padikkal Have a Girlfriend?
Currently, on tour with the Royal Challengers Bangalore side, Mr. Nags (aka Danish Sait, the team's entertainer-in chief) took on team youngster Devdutt Padikkal in an NBA Live game on the eve of the DC vs RCB showdown in Ahmedabad.
In conversation with the 20-year-old RCB opener, he revealed first and foremost that the duo's plans to shoot the interview at their hotel bar were denied since Padikkal is a mere 20 years of age.
Getting straight to the point, Sait told Padikkal that he would ask him some of the most searched questions about him.
Unsurprisingly, the top question was, 'Does Devdutt Padikkal have a girlfriend?".
Visibly flustered, Padikkal immediately replied with a firm "no one", before unsuccessfully trying to turn the tables onto Sait.
With a much more firm answer for the second most asked question, "Who is Devdutt Padikkal's wife?", the young opener replied that he was simply "too young to be married."
As Sait remarked in the video – much to fans' pleasure – the giggly Padikkal also revealed that even though he meets people every day, he "had not met anybody" yet.
Padikkal has played five matches for Royal Challengers Bangalore this season and has accumulated 188 runs. Overall, the youngster has played 20 IPL matches, in which he has accumulated 661 runs.