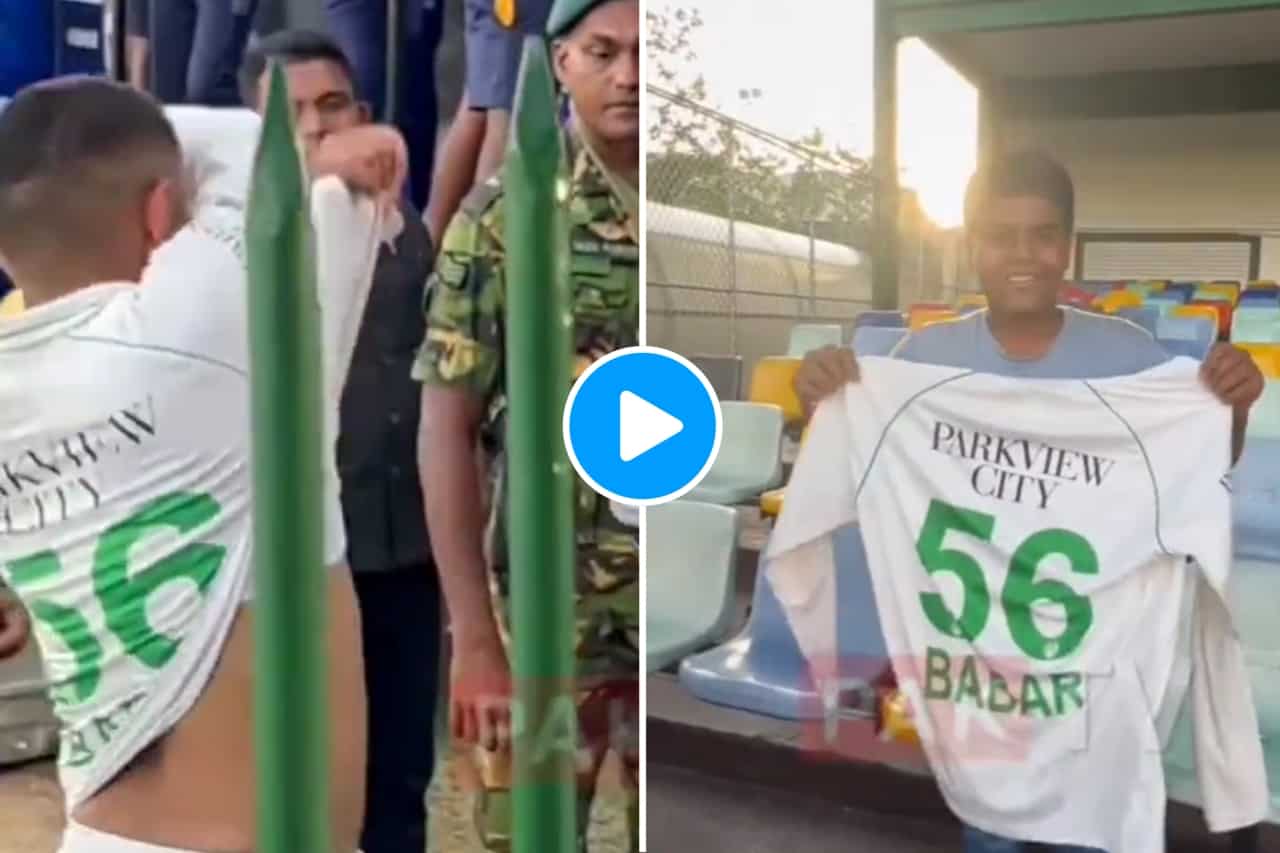 Babar Azam Gifts Jersey to Young Fan
Pakistan captain Babar Azam won hearts as he gifted his Test jersey to a young fan after his team's victory in the 2nd Test against Sri Lanka in Colombo on July 27.
The Pakistan skipper walked up to the stands and then took off his jersey before handing it over to a fan who couldn't hide their excitement at receiving such a meaningful gift.
The internet was flooded with shares and likes as the video of this heartwarming act went viral. Pakistan had already sealed the series with a 2-0 win over Sri Lanka in the 2nd Test.
Watch: Babar Azam Gifts Jersey to Young Fan
Babar Azam, currently in Sri Lanka, is all set to remain there for a while as he embarks on his journey with the Colombo Strikers, one of the participating teams in the Lanka Premier League 2023.