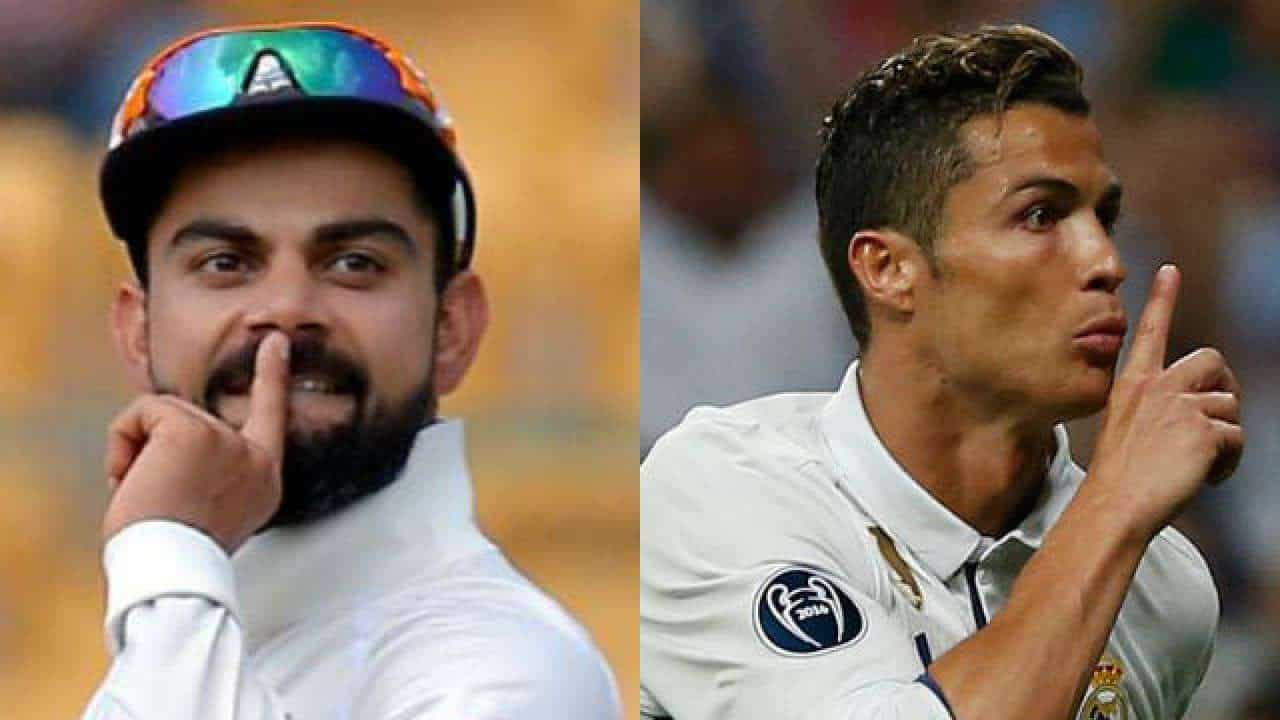 Virat Kohli & Cristiano Ronaldo | Source: X/Twitter
Ian Bishop, the former West Indies fast bowler, gave high praise to Virat Kohli, former India captain, on Wednesday, drawing parallels between him and legendary sports figures like LeBron James, Lionel Messi, and Cristiano Ronaldo.
"What LeBron James is to Basketball, what Ronaldo and Messi are to football, Virat Kohli is to cricket. Virat has a global fan following," Bishop said on Star Sports.
The Indian batting maverick will turn 35 on November 5 and wishes are already pouring in for King Kohli, whose birthday will coincide with India's eighth match of the ICC World Cup 2023 against South Africa in Kolkata.