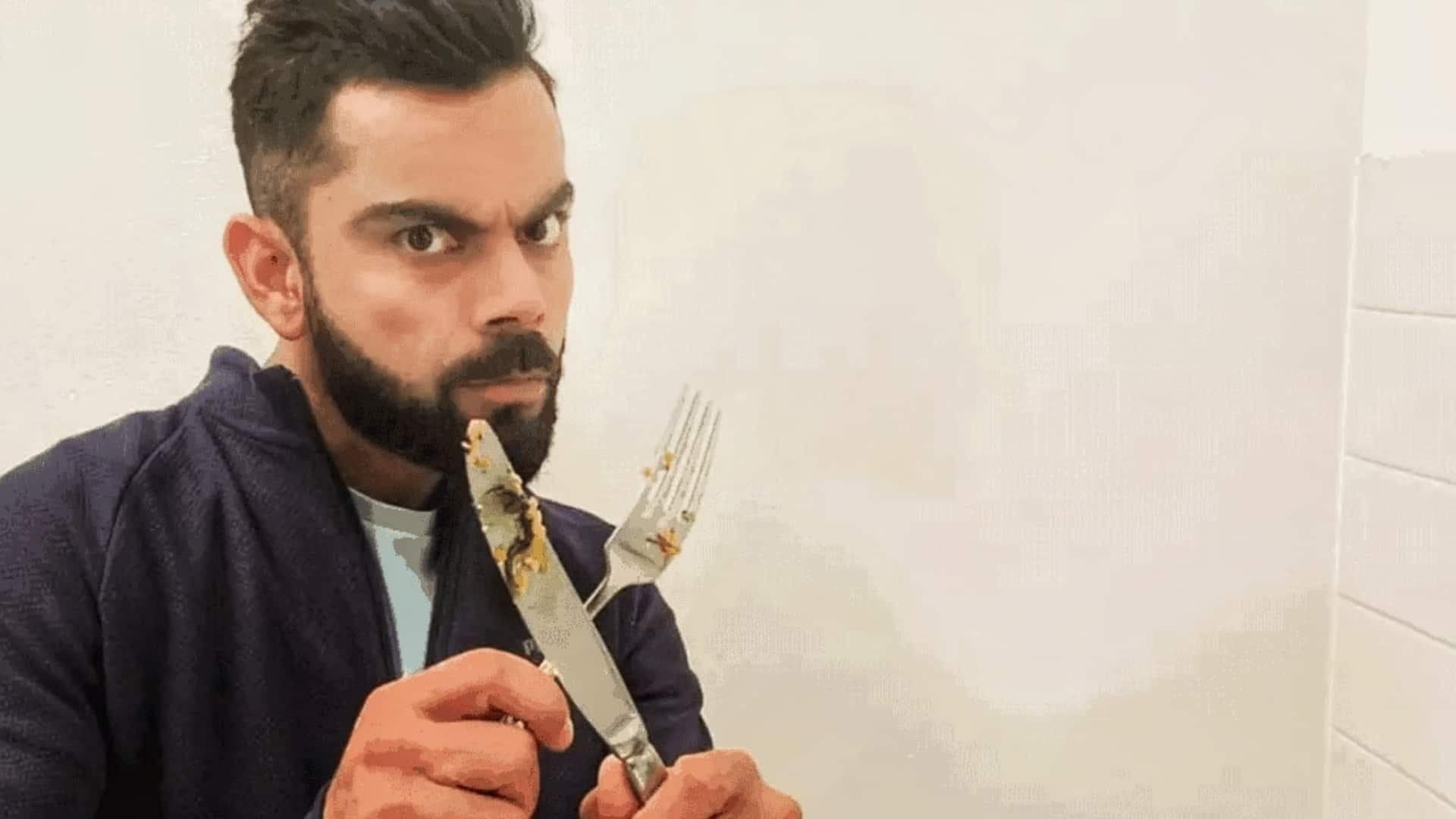 Virat Kohli | Source: Twitter
Virat Kohli, the Indian captain, is currently in Mumbai, preparing for the World Test Championship Final against New Zealand later this month. On June 3, Kohli along with entire Team India (both men and women) would depart for the United Kingdom.
However, due to the current COVID-19 travel limitations, the BCCI has made it mandatory for players to undergo quarantine in Mumbai before travelling to England to avoid any positive instances.
During this time, Virat Kohli opted to use Instagram's "Ask me Anything" tool to communicate with his followers and fans. There were many questions for the Indian captain. However, given his extraordinary fitness at the highest level, one of the fans wanted to know about the cricketer's diet. In reply, the Indian captain stated that his diet includes a lot of veggies, some eggs, 2 cups of coffee, dal, quinoa, spinach, and dosas.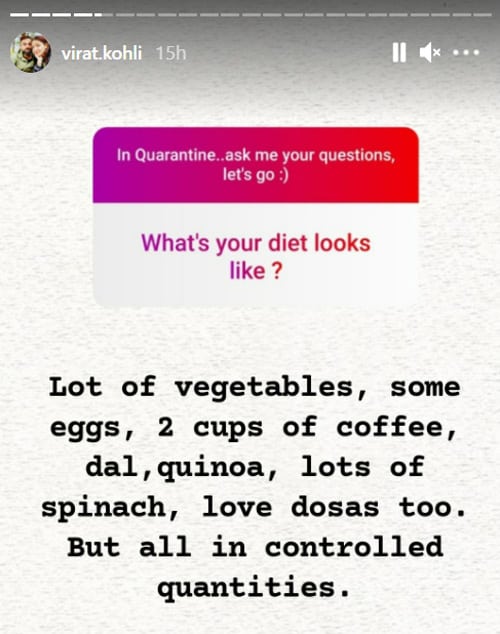 While many of his followers were delighted by his strict diet, few were perplexed to see that the 32-year old eats eggs despite being a vegan. Actually, last year, Kohli gave an interview  where he mentioned that his wife, Anushka Sharma, had helped him in turning vegetarian and the cricketer never claimed to have turned vegan.
However, Virat Kohli's diet caused some controversy soon after he revealed it on social media platform. Many people questioned why he ate eggs despite being a vegan. Kohli also took note of the criticism it seems and decided to troll everyone with a sarcastic resply on Twitter.
He took to Twitter to clarify that the 32-year-old has never claimed to be a vegan and that he is a vegetarian.
"I never claimed to be vegan. Always maintained I'm vegetarian. Take a deep breath and eat your Veggies (if you want)," Virat Kohli wrote in his tweet while responding to his critics.
For the first time in many years, the Indian skipper has paid attention to social media criticism. He tends to ignore everything and concentrate solely on his on-field performance. However, with a lot of cricket to be played in the near future, he might go back into his zone after this tweet.