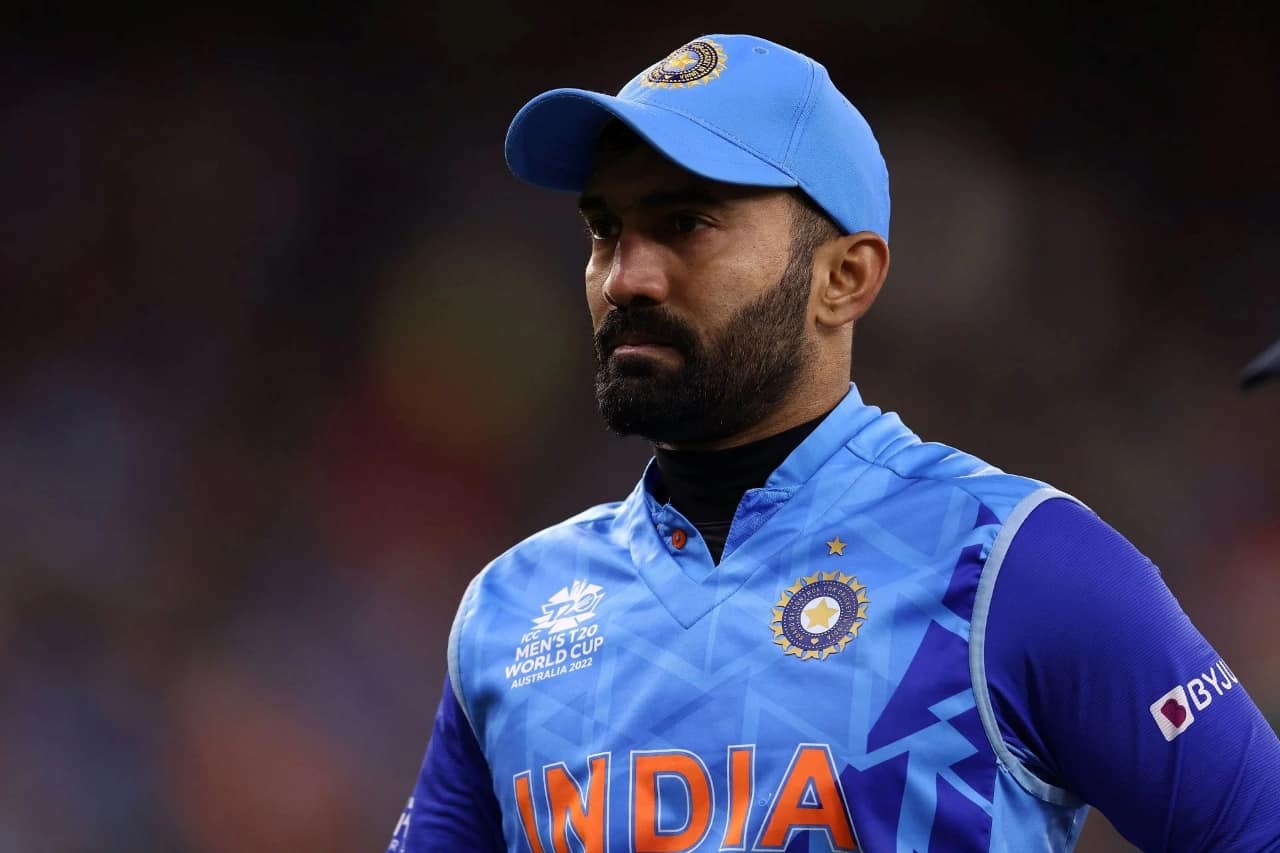 Dinesh Karthik | Source: Twitter
Team India's wicket-keeper batter Dinesh Karthik's availability in the Super 12 contest against Bangladesh was in jeopardy after he sustained a back injury against South Africa.
However, he recovered on time and was once again given an opportunity to don the wicket-keeping gloves for team India ahead of Rishabh Pant.
In the two opportunities that Karthik got before Wednesday, he failed to make an impact with the bat and it was a big game for him to prove his worth in the tournament.
However, unlike the previous two outings, Karthik looked more confident when he came to bat at the fall of Hardik Pandya's wicket in the 15.1 overs.
He even flicked a boundary that showed how confident he was with this gameplay against Bangladesh but unfortunately, a horrendous mix-up with Virat Kohli brought an end to his innings.
In the 17th over of India's innings, Dinesh Karthik was batting on 7 from five balls when Virat Kohli knocked the ball straight to extra cover and took a stride forward.
Karthik, who was batting at the non-striker's end was quick to respond to Kohli's call for a quick single and started running, but Kohli immediately sent him back after he realized that there wasn't a run.
Karthik tried to reach at the non-striker's end, but he failed to get back in time as Shakib Al Hasan threw the ball to the bowler Shoriful Islam, who hit the stumps, as Dinesh Karthik was out of the crease.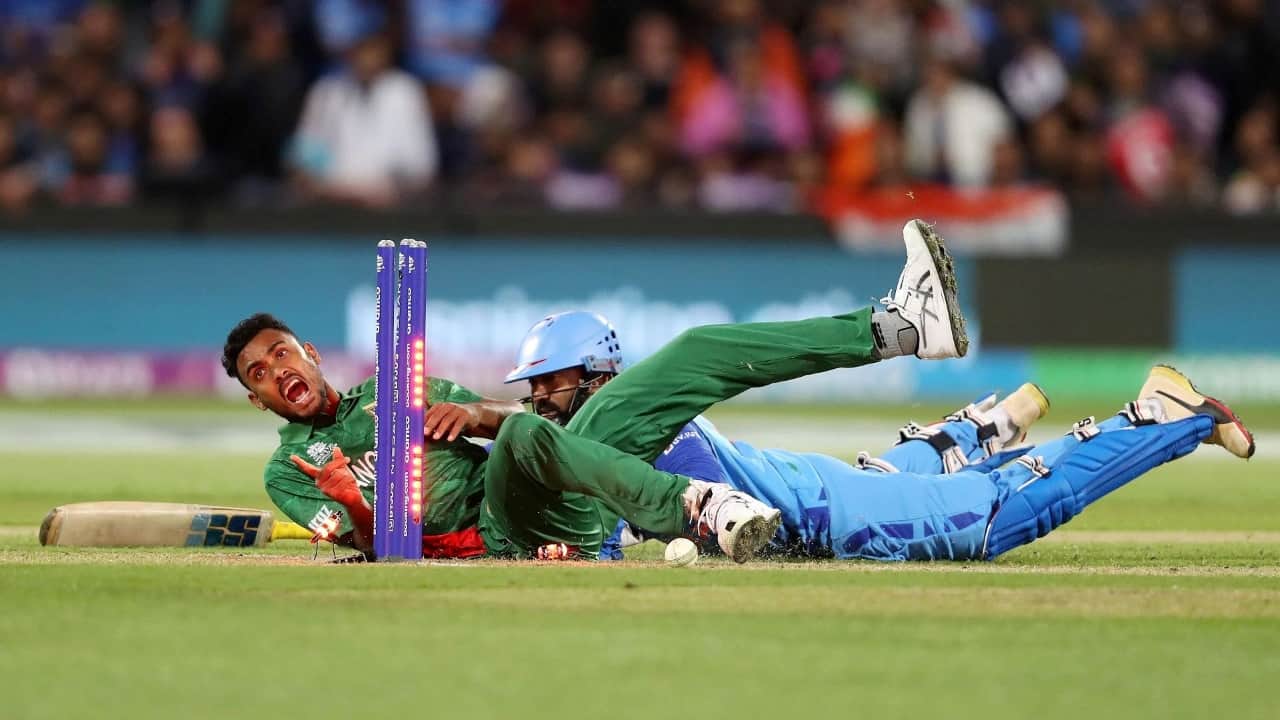 Dinesh Karthik continued his poor form in the showpiece event in Australia as he was dismissed for just seven runs. He could manage only 15 runs from the three innings he played in this edition of the T20 World Cup.
The third umpire, after watching just a few replays decided that the ball struck the stumps first before the bowler's hands and adjudged Karthik's run-out. However, the replays suggested a completely different story.
Fans were left furious with the umpire's decision. Some even went on to say that former India captain Virat Kohli has ended Dinesh Karthik's India career. Here are some Twitter reactions to Dinesh Karthik's mix-up with Virat Kohli that led to his controversial run-out: