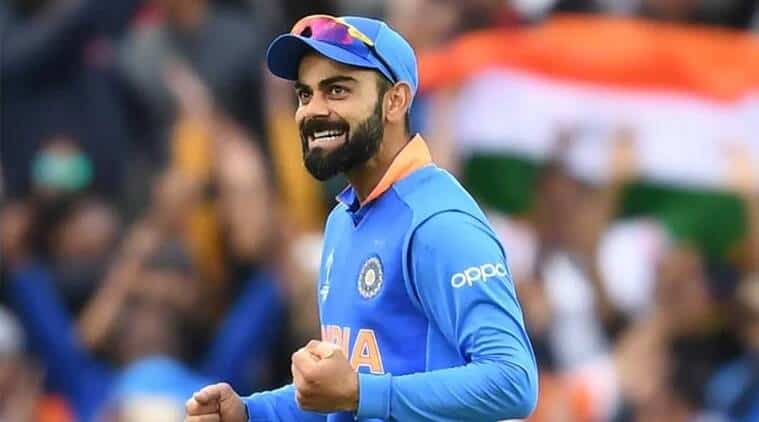 Virat Kohli | Source: Twitter
India skipper Virat Kohli, generally known for his records in Cricket, has now achieved a special milestone on social media. Dubbed as one of the greatest batsmen to play the game in the modern era, Kohli has become the first Indian celebrity to reach the 100 million followers mark on Instagram.
With this, he beat the likes of Priyanka Chopra, Shraddha Kapoor, Ranveer Singh, and Deepika Padukone to become the first Indian celeb to gain as many as 100 million followers on the Instagram. There is no doubt that King Kohli enjoys a massive fan following across all social media platforms.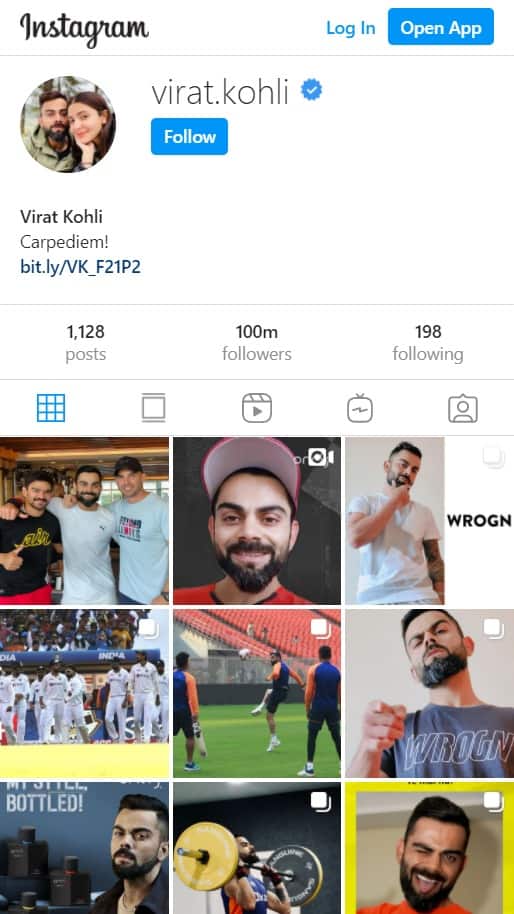 The Indian cricket team captain is the only cricketer in the world's top-10 highest-earning sportspersons through sponsored posts on Instagram. The 34-year-old earned a total of 379,294 pounds through his sponsored posts, racking up 126,431 pounds per post.
Earlier, Kohli had become the first Asian to reach 75 million followers on Instagram. En route to his century mark, Kohli surpassed Pop star Demi Lovato who has 99 million followers, and two Spanish football giants Real Madrid (95 million) and Barcelona (94 million).
Portuguese football star Cristiano Ronaldo still tops the chart with 266 million followers, followed by singer Ariana Grande, who has 224 followers. The next best sports personality is Barcelona captain Lionel Messi with 187 million followers.
Kohli is currently leading the Indian cricket team in the ongoing four-match Test series against England. The hosts are currently leading the series with a 2-1 aggregate. If India managed to draw or win the match then they will qualify for the final spot in World Test Championship against New Zealand.